History books are generally full of stories about brave explorers, most of them men. Many women, however, have worked against the expectations of society in order to discover more about the world around them. Here is a list of some of these brave women.
12. Annie Edson Taylor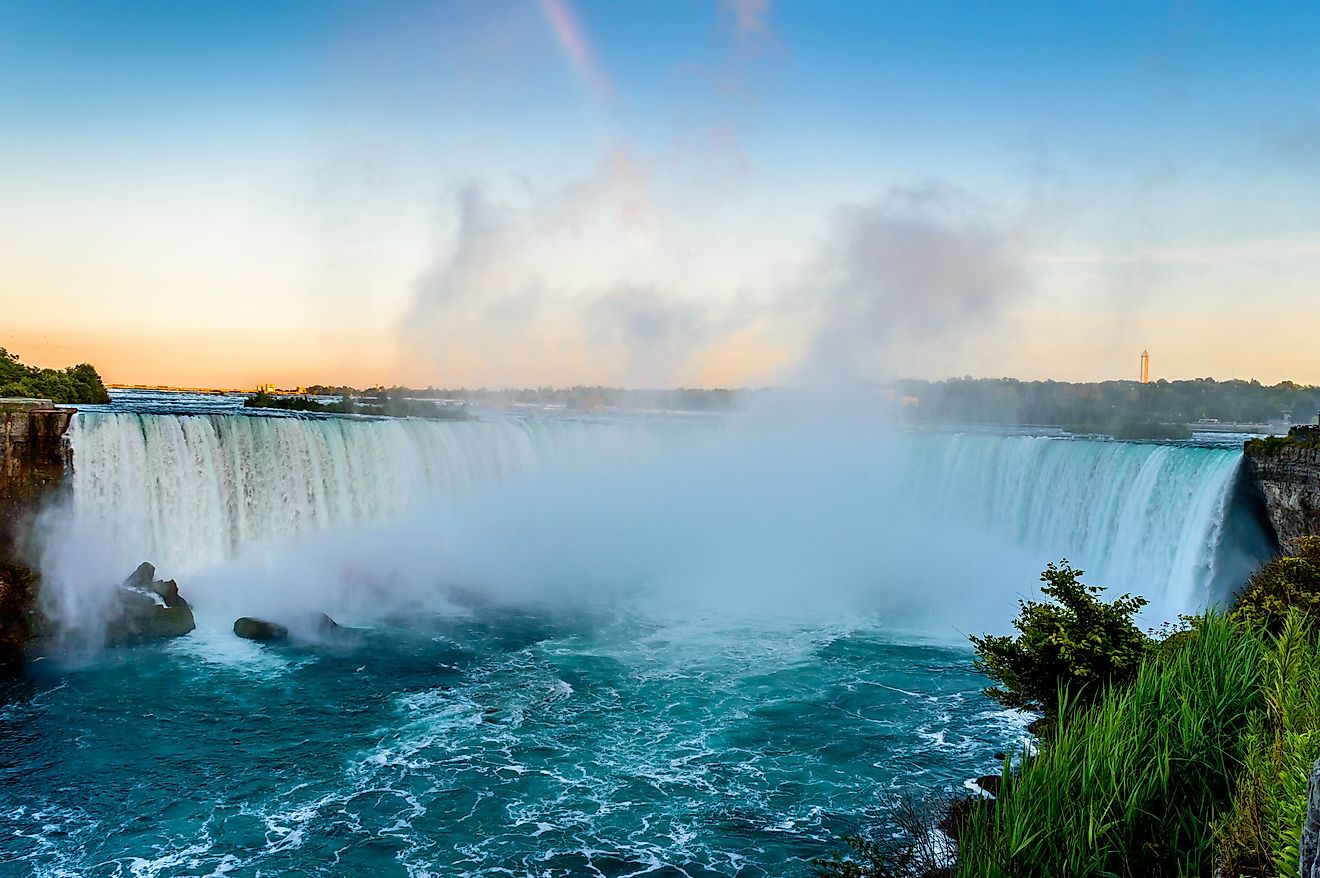 Annie Edson Taylor was born on October 24, 1838 in the US state of New York. She went on to become a schoolteacher and later opened a dance studio in Michigan. On her 63rd birthday, Taylor became the first woman to ride down Niagara Falls in a barrel. She built the barrel of oak wood and iron and lined it with mattresses, hoping to find a way to earn money. After her descent, she was paid for several speaking engagements and later posed for photos with tourists.
11. Van Buren sisters
The Van Buren sisters, Augusta and Adeline, are famous for crossing the United States on motorcycle. Augusta, born in 1892, and Adeline, born in 1894, were descendants of the 8th President of the US, Martin Van Buren. In 1916, these women rode over 5,500 miles in just 60 days, dressed in military leggings and leather riding breeches. They did this to draw attention to the Preparedness Movement, a national campaign to strengthen the US military during World War I, and prove that women could serve as military dispatch riders. The idea was that if women took on this responsibility, men could serve the war in other areas. Additionally, they hoped that their journey would help women earn the right to vote.
10. Jeanne Baré
Jeanne Baré was born in France in 1740. Between 1766 and 1769, she became the first woman to take part in round-the-globe journey by ship. Baré accomplished this by disguising herself as a man. She worked as an assistant to Philibert Commerson, the naturalist for Louis Antoine Bougainville's expedition. Prior to the expedition, she had worked for Commerson as a housekeeper, although historians believe the two shared a romantic relationship as well. Researchers also believe that the two developed the plan to disguise her as a man when Commerson was invited to join the expedition.
9. Ann Bancroft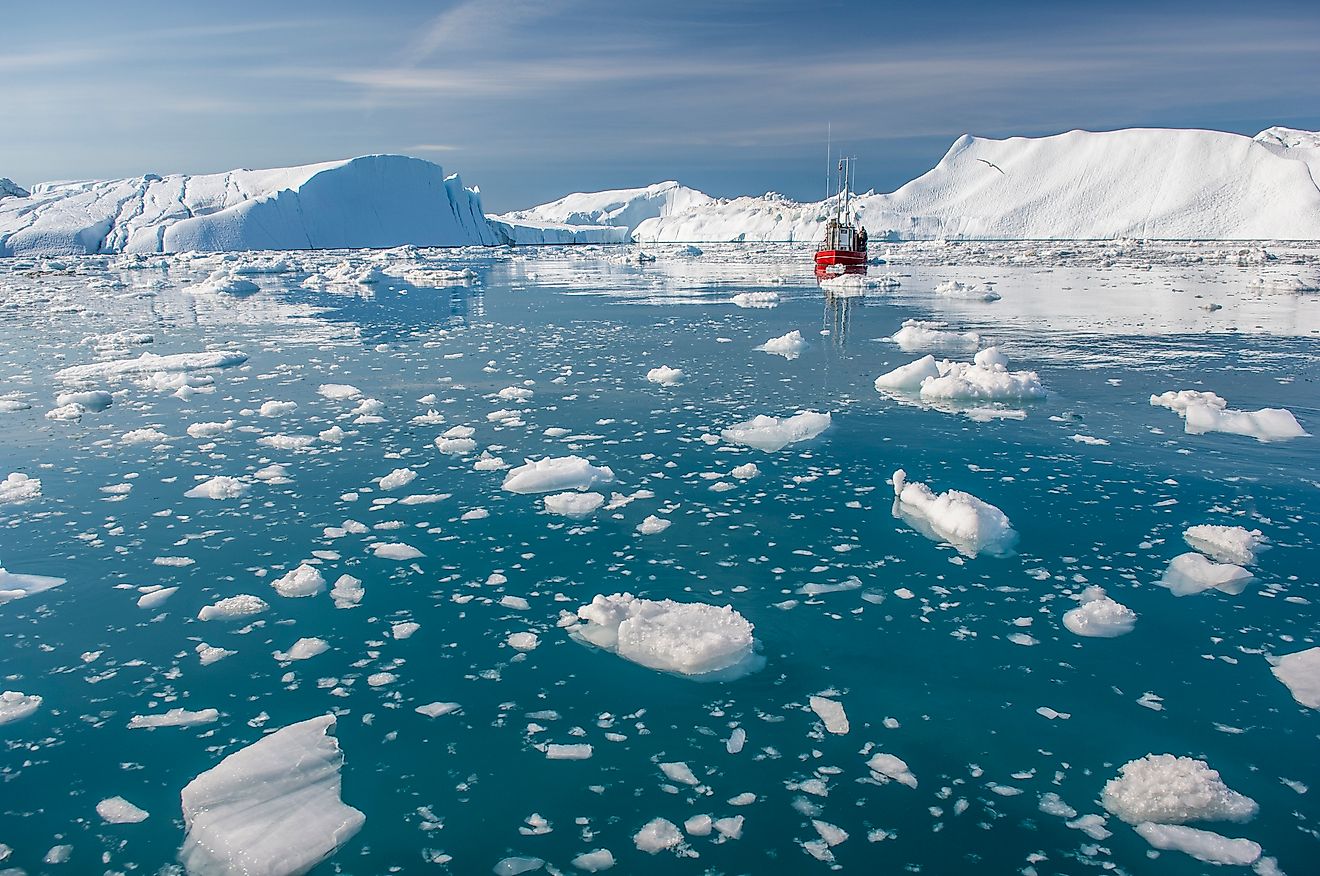 Ann Bancroft, born in the US state of Minnesota in 1955, is a renowned teacher, author, and explorer. She is most famous for being the first woman to travel to both the North and South Poles. Additionally, she is the first woman to ski across Greenland and to lead an all-women ski trip across the ice at the South Pole. Bancroft also co-owns the Bancroft Arnesen Explore company with Liv Arnesen. In 2001, these two women became the first to cross Antarctica on skis. In 1995, Bancroft was inducted to the US National Women's Hall of Fame.
8. Annie Cohen Kopchovsky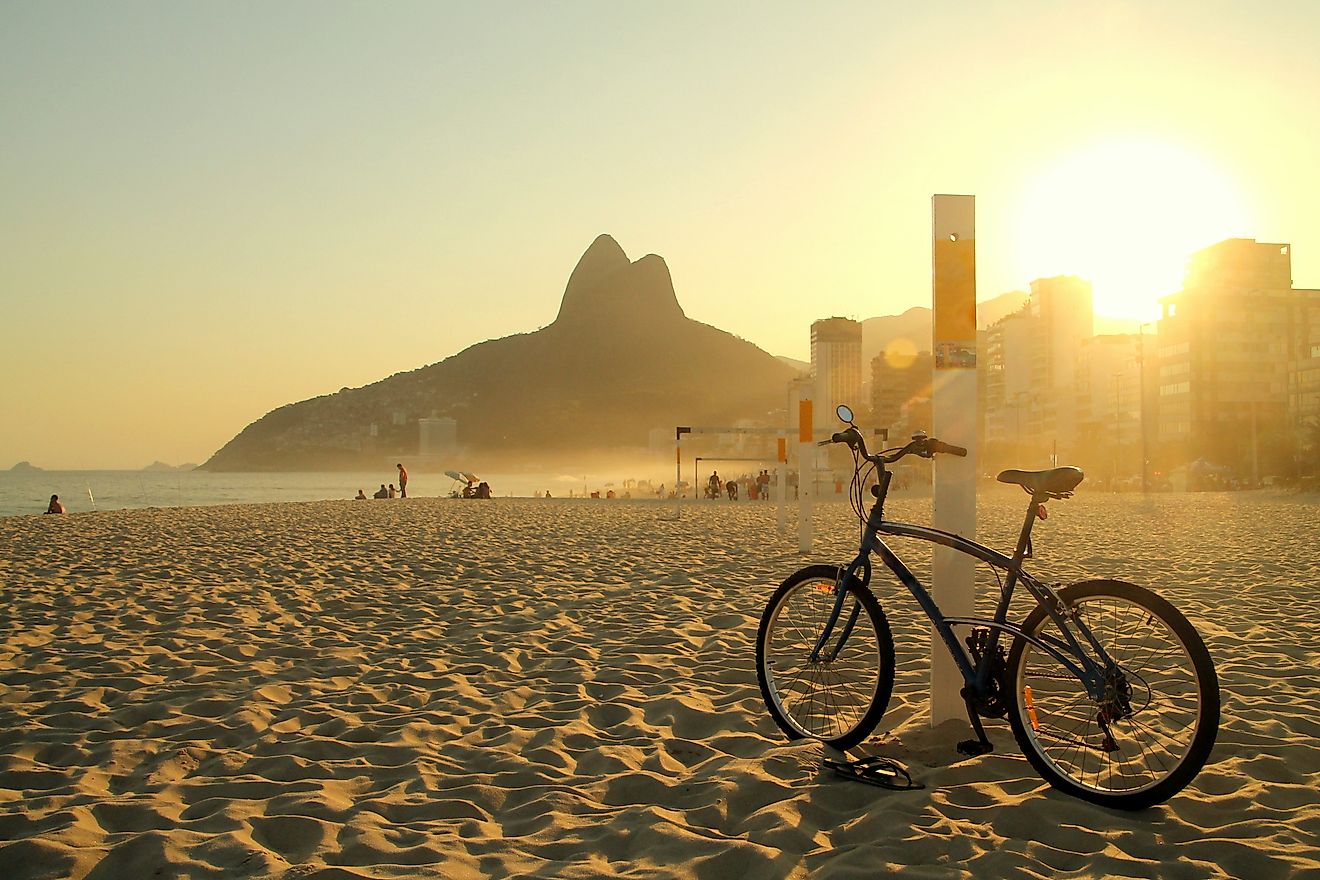 Annie Cohen Kopchovsky was born in Latvia in 1870 and at the age of 5, moved with her family to the United States. At 24 years old, in 1894, she set off from Massachusetts to became the first woman to bike around the world. She accomplished this against a bet that two men made, claiming that no woman would be able to travel the world by bicycle. The Londonderry Lithia Spring Water Company paid her $100 to travel with an advertisement attached to her bicycle and to use the alias Annie "Londonderry". She successfully finished her journey 15 months later, on September 24, 1895.
7. Gerlinde Kaltenbrunner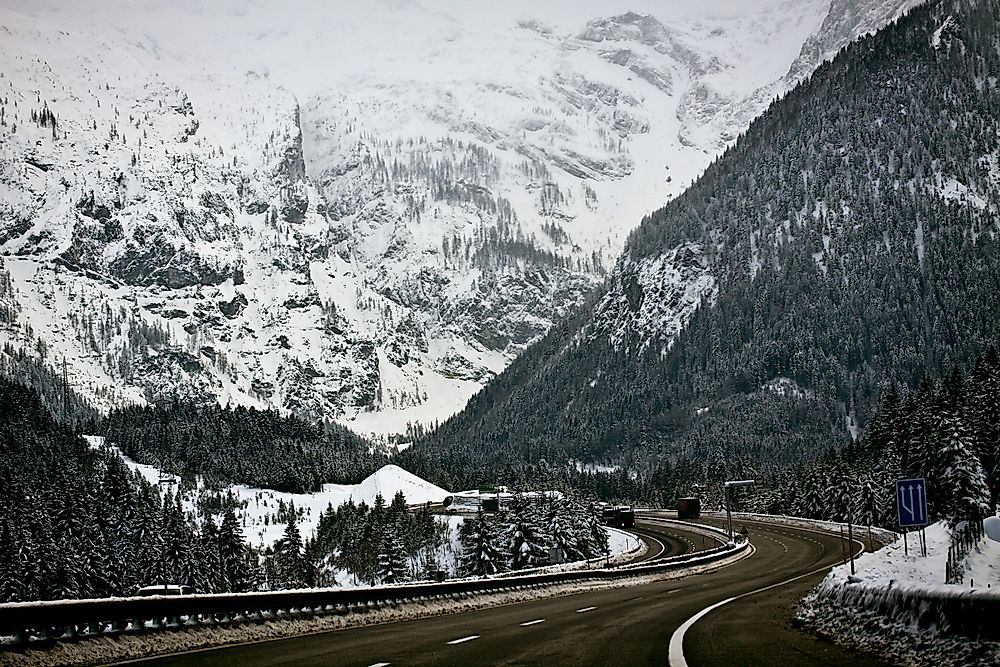 Gerlinde Kaltenbrunner, born in 1970, is a famous mountain climber from Austria. She is the first woman to climb all 14 of the "eight-thousanders" without supplemental oxygen. These are the 14 independent mountains that reach over 8,000 meters above sea level (26,247 feet). Kaltenbrunner climbed the first of these peaks, Cho Oyu, in 1998 and the final, K2, in 2011. She actually had to attempt the K2 on 6 occasions; during the first attempt, her climbing partner fell to his death.
6. Junko Tabei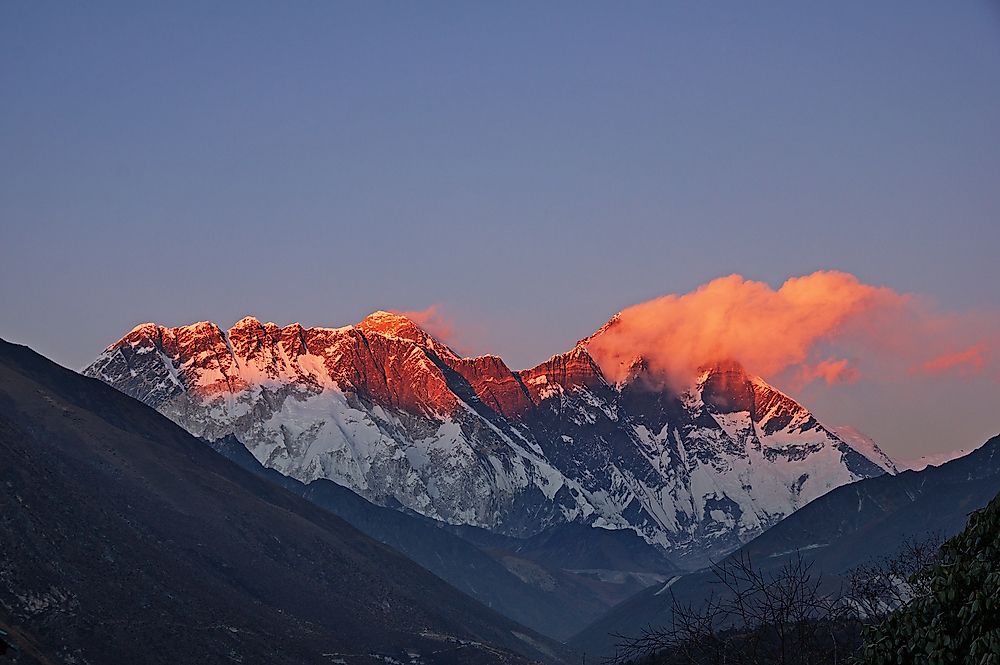 Junko Tabei, born in 1939, was a famous mountain climber from Japan. Despite being told that women should look after children instead of climbing mountains, she was able to find some sponsors for the Ladies' Climbing Club expedition to Mount Everest. In May of 1975, she became the first woman to reach the top of Mount Everest. She went on to become the first woman to reach the Seven Summits, the highest mountains on each of the 7 continents, in 1992.
5. Amelia Earhart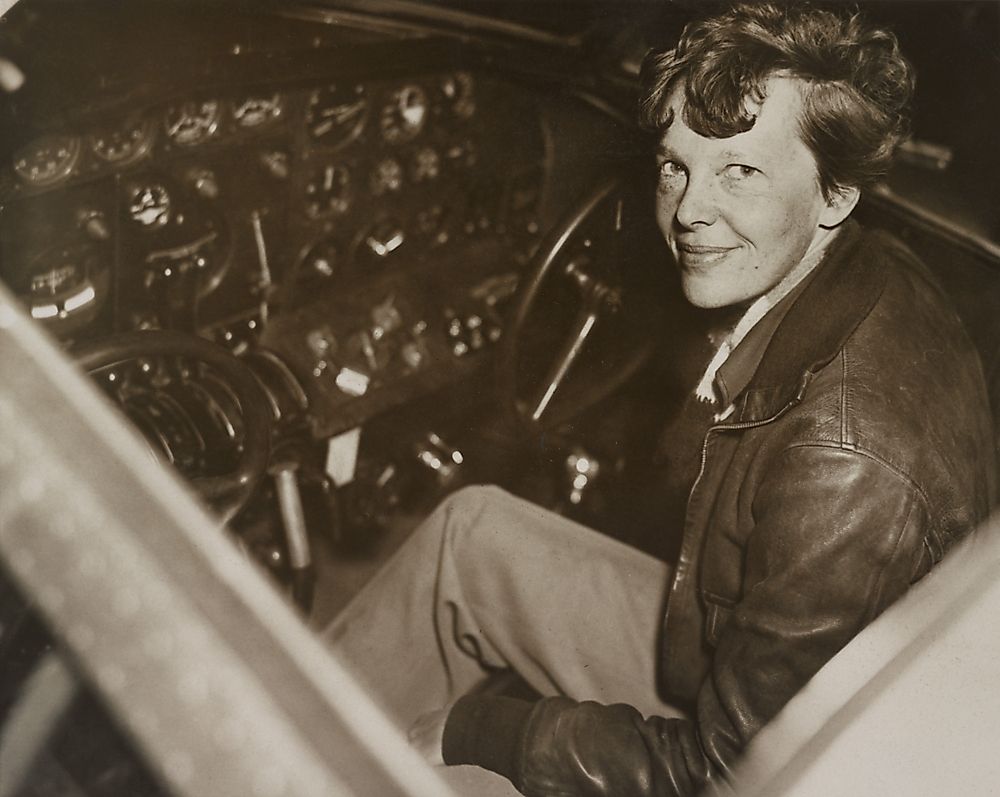 Amelia Earhart, born in the US in 1897, was a famous author and pilot. In 1932, she became the first woman to fly solo across the Atlantic Ocean. Earhart set off from Newfoundland, Canada on May 20, 1932 and after nearly 15 hours, landed in Ireland. She went on to become the first person to fly solo from Honolulu, Hawaii to Oakland, California in 1935. In July of 1937, she took off from Oakland, California bound for Miami, Florida, announcing her intent to circumnavigate the globe. The flight made it to New Guinea after several stops along the way. From New Guinea, Earhart had severe navigation failure and the flight disappeared over the Pacific Ocean. Rescue efforts all failed and several theories about her disappearance have since been published.
4. Wanda Rutkiewicz
Wanda Rutkiewicz, born in 1943, was a famous Polish mountain climber. She began her mountain climbing interest in the Falcon Mountains of Poland. She went on to become the third woman and the first person from Poland to climb Mount Everest in 1978. In 1986, Rutkiewicz became the first woman to summit and descend the K2 peak. She planned to climb the 14 eight-thousanders, but unfortunately perished on Mount Kanchenjunga in 1992.
3. Gertrude Bell
Gertrude Bell, born in England in 1868, made a significant contribution to archaeological discoveries and mapping of the Mesopotamia, Arabia, Asia Minor, and Greater Syria regions. Her expertise influenced British policies and helped establish the modern administration of Iraq. She maintained a friendly relationship with tribal leaders throughout the Middle East and earned significant respect from British government officials, not common for a woman of her time. She will be remembered as an administrator, spy, archaeologist, author, traveler, and political officer.
2. Fanny Bullock Workman
Fanny Workman was born in the US in 1859. She received a complete formal education and began traveling the world. She became a cartographer, mountain climber, explorer, geographer, and travel writer. Workman cycled through India with her husband, where they explored the Himalayas. During these trips to the Himalayas, she broke the women's record for altitude climbing by gaining 23,000 feet in elevation. Because of her efforts, she helped break down the belief that women were incapable of climbing at high altitudes.
1. Isabella Bird
Isabella Bird was born in England in 1831. She went on to become a well-known naturalist, writer, photographer, and explorer. She is remembered for traveling by herself throughout several countries, including: China, Malaysia, India, Singapore, Turkey, Morocco, Japan, and the United States (to name a few). In partnership with Fanny Jane Butler, she helped found the John Bishop Memorial Hospital of Srinagar. Additionally, she became the first woman inducted to the Royal Geographical Society.