Early Life
Robert Moses was born on December 18, 1888 in New Haven, Connecticut. His family moved to New York City in 1897. He graduated from Yale University in 1909, and then Oxford in 1913. He also earned his PhD in political science from Columbia University. Early on in his career, Moses was known for his strong command of law and engineering. He was also well known for his skills in politics.
Early Career
Robert Mose's career as an urban planner included the construction of hundreds of miles of road network, designed to adapt New York State's road system to the so-called "automobile age." These include the giant highways that leave the city into Long Island and upstate New York, served by a series of interconnecting bridges. He also built major state parks, public beaches and playgrounds found in New York, as well as the Shea Stadium and hydropower plants at both Niagara Falls and the St. Lawrence River. Other magnificent structures associated with Moses include landmarks such as the United Nations Headquarters, the Lincoln Center arts complex and the Central Park Zoo. The plans set forth by Moses over a 44-year career span incurred budgets which dwarfed any previous spending in the construction history of the US.
Major Contributions
Moses was responsible for the creation of the Cross Bronx Expressway, a controversial artery that cuts through the center of the Bronx borough. The construction of the Expressway displaced thousands of people. The Sherdian Expressway, another divisive construction, was also born from Moses, as was the Belt Parkway in Brooklyn and Queens. The Queens Zoo, Staten Island Zoo, and Prospect Park Zoo were also all planned by Moses. Structures influenced by Moses include the New York Coliseum, Lincoln Center for the Performing Arts (pictured below), and the Throgs Neck Bridge.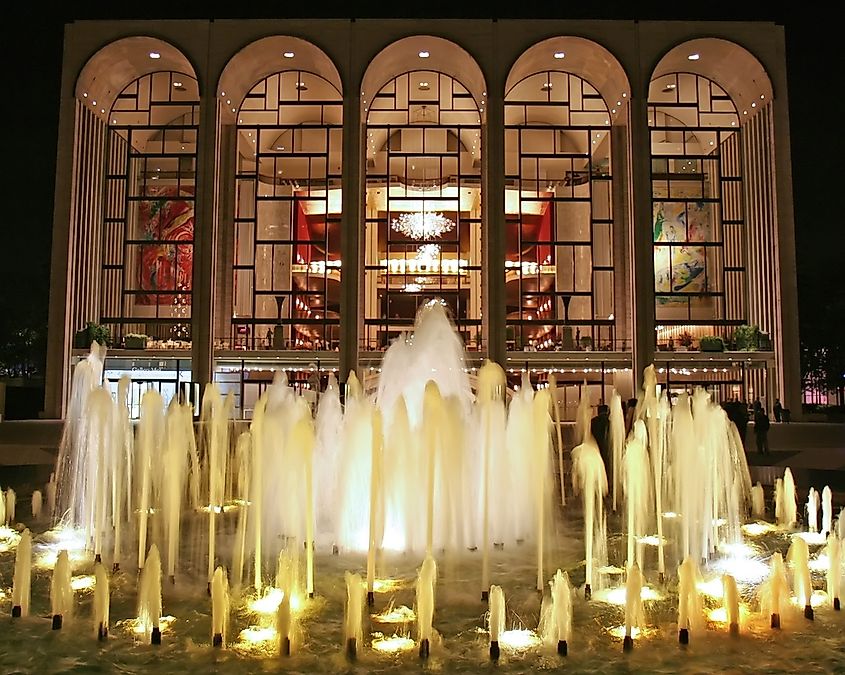 Challenges
The work and philosophies of Robert Moses have been criticized by many, with some going so far as to say they were both racist and discriminatory. For example, the bridges he built over the Long Island parkways were deliberately low with insufficient headroom for buses, only allowing cars to make the trip. This design would render it impossible for those from low-income sectors who may be reliant on buses to make their way over to the beaches of Long Island. It is also believed that Moses placed his legendary parks, pools, and playgrounds as far as possible from minority neighborhoods as possible. The only pool he did install within walking distance of such a neighborhood was allegedly kept at icy temperatures. The methods Robert Moses used to execute his transformations were also often considered to be backwards. In total, he was responsible for the displacement of around 500,000 people who were in his line of vision. While some look at his forceful acts as cruel and uncaring, others argue that some of the removed dwellings were slums, and that those displaced were replaced with better homes. Another significant criticism of the "anti-public transportation" designs in the roads he built was his stubborn refusal to construct wide roads for train tracks to run down the middle. Restrictions placed on roads by low bridges have to a large extent contributed to the traffic problems experienced in New York today. He is accused of failing (or just refusing), to comprehend a future in New York where mass transit, bicycles or walking might play a central role.
Death and Legacy
Robert Moses was able to drive his aggressive agenda using the immense power he wielded in New York. He had wittingly managed to weave his way around the corridors of power, assuming massive control over elected political authorities, including the offices of the Mayor and the Governor. However, the "master planner" remains respected as a visionary who was always working on a plan. He is described as an "unparalleled road-builder" who was also responsible for many magnificent buildings. Somewhat ironically, Moses never learned to drive a car. He wielded both political and financial control even though he was not an elected figure and has left a legacy that can strongly be felt today, regardless of whether or not it's from a place of critique or praise.