Flags come in different colors, and even different sometimes shapes. Both black and white are common flag colors. The two colors symbolize many things depending on their significance in a given country. In most African countries the black color represents the inhabitants while in Arabian countries, black is part of the Pan-Arab colors which also include red, green, and white. White on most flags symbolizes purity, peace, righteousness, friendliness, and innocence. Interestingly, no country in the world has a black and white flag. Most countries have a third color besides the two. However, certain regions and cities have purely white and black flags. Here are a few of such flags:
Brittany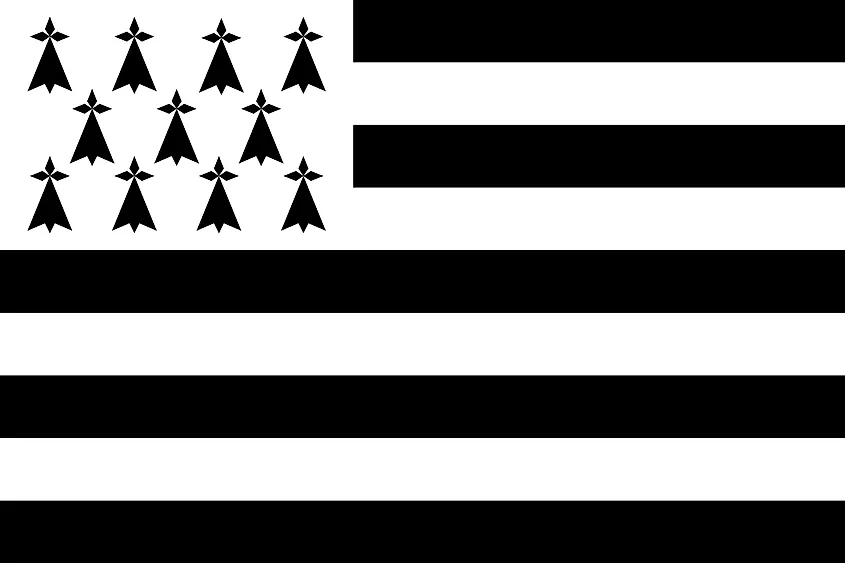 Brittany, a region in northwest France, is one of the world's territories that boasts a black and white flag. The unofficial flag of Brittany comprises of nine horizontal bars alternating white and black with a black stripe at the top, and an ermine canton on the upper corner of the hoist side. The five black stripes are for the traditional French-speaking dioceses while the four white stripes stand for the Bretton speaking dioceses. The flag is mainly used by separatists and cultural associations and can also appear anywhere including public buildings.
Cornwall 

Cornwall is a county located in South West England and bordered by the Celtic Sea and the English Channel to the east and south respectively. As a county in England, the design of its flag, known as Saint Piran's Flag, resembles the country's flag with the only difference being the choice of color. Unlike the English flag that has a white background and a red cross, this flag has a black background with a white cross on it. The origin of Saint Piran's flag is not quite clear with other sources claiming that it may have been designed around 1188. The flag is mainly hoisted on most buildings in Cornwall and flown during Cornish gatherings.
Silver Fern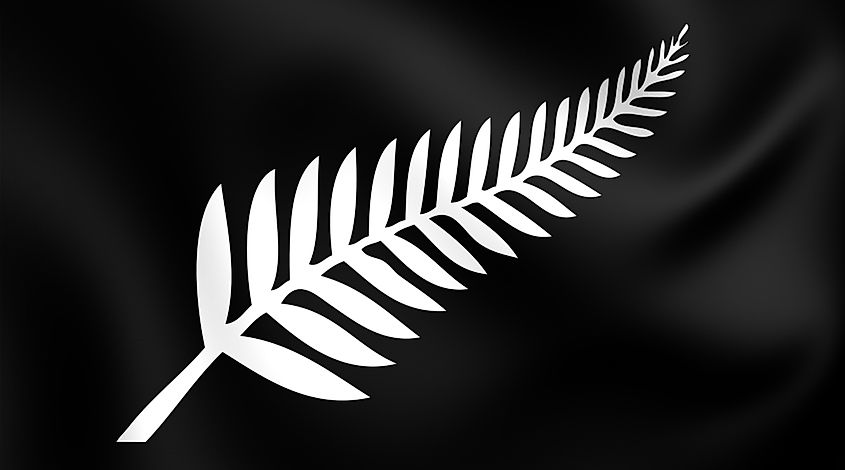 The silver fern flag is the unofficial flag of New Zealand. This flag consists of a white fern on a black background. The silver fern is a species of fern tree endemic to New Zealand and often recognized by the silver-white color underneath a mature frond. Therefore, silver fern is considered as one of the national symbols and is incorporated in the country's coat of arms and one dollar coin. The silver fern flag was featured in the 1980 Summer Olympic Games in Moscow when the New Zealand athletes competed under the country's Olympic Committee.
Jolly Roger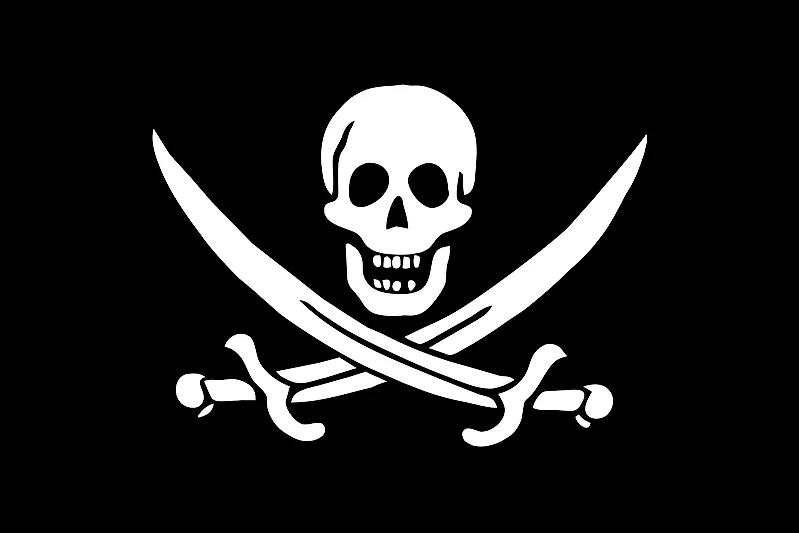 The Jolly Roger refers to a pirate flag that was flown whenever a pirate ship is about to launch an attack. The flag design consists of a black background with a white skull and crossbones at the center. The flag was used by(mostly British) pirates throughout the 1700s. The skull and crossed bones were meant to warn of pending fetal attack.