Which States Border South Dakota?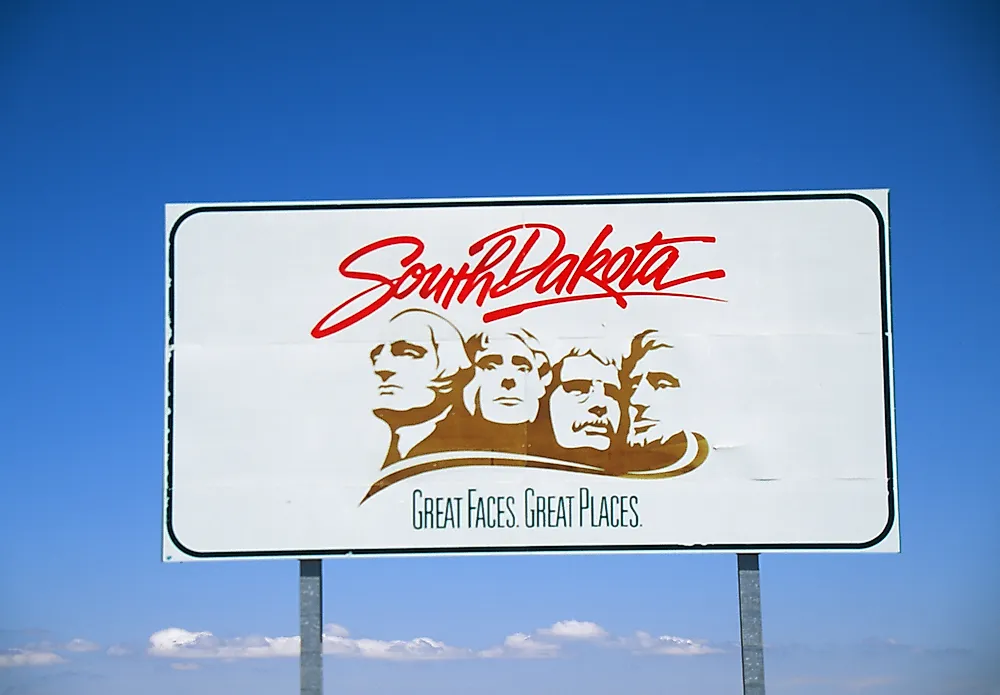 South Dakota was the 40th state to join the union in 1889. Its capital is Pierre and its largest city is Sioux Falls. South Dakota is bordered by Iowa, Minnesota, Montana, Wyoming, Nebraska, and North Dakota.
Minnesota
The eastern border with Minnesota was the first to be surveyed. Minnesota's enabling act of statehood set the boundary as commencing where the Red River meets the Canadian border then along the Red River, River Bois de Sioux, and then to lake Traverse and the Big Stone Lake from where the border run south to the Iowa border. The contract to survey the border between Lake Traverse and the Iowa border was awarded to Henry Hutton and Chauncey H. Snow in 1859.
Nebraska
The enabling act of Nebraska Statehood defined the boundary with Nebraska. The border to the north was set as commencing at the intersection of 42 degrees north latitude and 27 degrees west longitude then to the east following the 43rd parallel to the middle of Keya Paha River and then following the course of Keya Paha and Niobrara rivers to Missouri. The territory north of the rivers and south of the 45 degrees north latitude was included in the Dakota Territory on its creation in 1861. The area was later transferred to the state of Nebraska in 1882 thereby redefining the northern border to Missouri River's bed then to the 43rd parallel. The contract to survey the north boundary west of the Keya Paha River was awarded to Chauncey Wiltse in June 1873. The survey was done in August and September of 1874.
Montana and Wyoming
The border with Wyoming was derived from the extension of the borders of Laramie County that was created by the Dakota Legislative assembly in January 1867. Part of the country's boundary was an extension of Montana's eastern boundary which subsequently became the border with the Future state of Wyoming. The meridian was established when Congress created the Idaho territory in 1863. The boundary to the west with Wyoming was initially surveyed by Rollin J. Reeves, starting from the 43rd parallel to the 45th parallel in 1877. Cottonwood posts were set each at mile and were inscribed with "1877" on the north side and the mile number on the side facing the south. Stones and pine posts were also used in some instances. The final border mark was a cottonwood postmarked "Dakota" on the eastern side, "Montana" on the northwest and "Wyoming" on the southwest. Daniel G Major surveyed Montana's border with South Dakota between August and September of 1885.