Which Countries Watch the Most YouTube?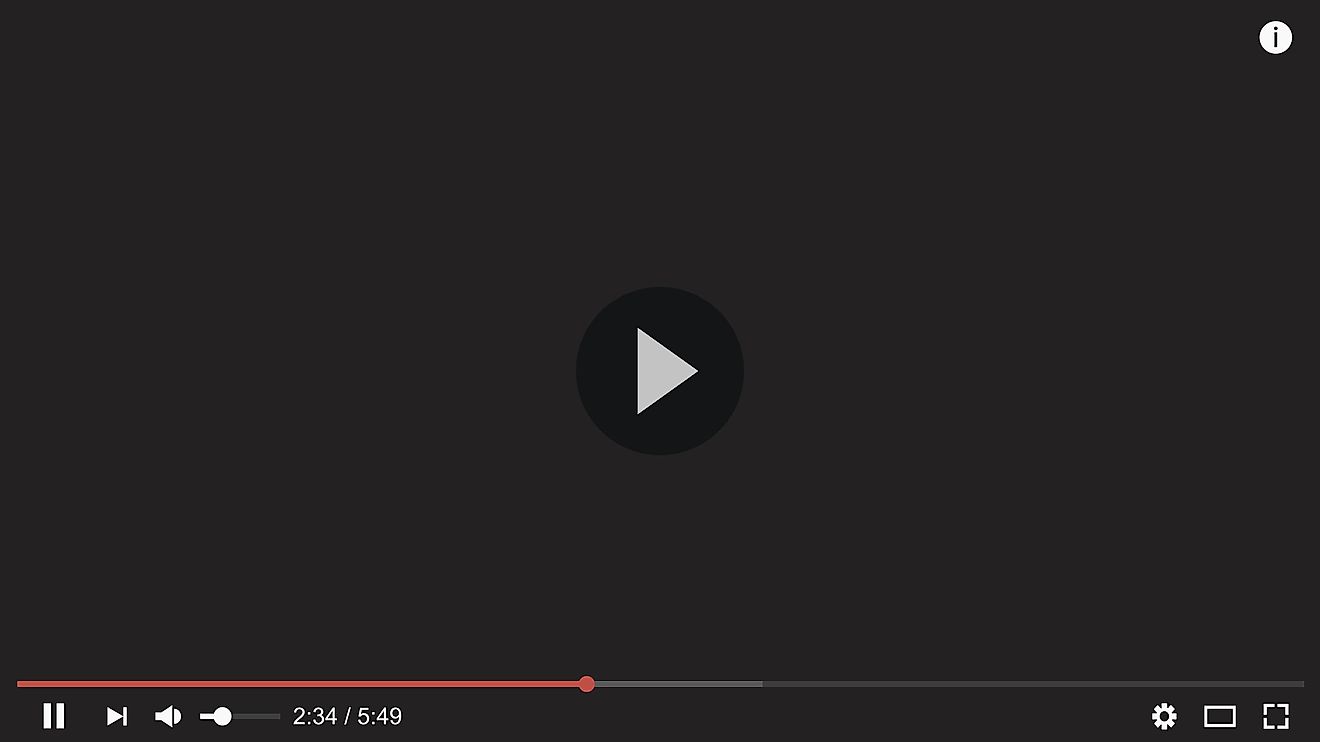 YouTube is an American video-sharing website that allows users to share, rate, view, comment, and upload videos. The website was created in February 2005 by Jawed Karim, Steve Chen, and Chad Hurley, and later purchased by Google in 2006. The content on YouTube includes videos created by individual users, as well as music videos, movie trailers, live streams, short films, video clips, and TV show clips. YouTube has been incredibly successful worldwide, with 1.35 billion users in 2016 and 1.58 billion in 2018.
Countries with the Most YouTube Viewers
United States
The United States (US) had over 180.7 million active YouTube users in 2018. The number of American users grew by about 3.16% between 2015 and 2016, as the country had approximately 167.4 million registered active users during the first quarter of 2016. YouTube ranked first among website viewers in 2016, with nearly twice the number of desktop viewers than Facebook. About 51% of American YouTube users in 2015 were male, while 49% were female. YouTube was also the most popular mobile video and music application in the US, as it was used on smartphones by over 62% of the population. YouTube accounts for a huge share of the total video-advertising revenue in the US, which translated to US$1.55 billion in 2015.
United Kingdom
YouTube had the highest number of users of any social media platform in the United Kingdom (UK) in 2016, as it was used by 85% of the population, followed by Facebook (78%), Google Plus, and WhatsApp. According to research commissioned by Google in 2014, the United Kingdom's YouTube users are older, with half of them being over 35 years of age. About 46% of users in 2014 were women, while 54% were men. Over 84% of adults in the United Kingdom use social media, and more than two-thirds use it daily.
Russia
Russia recorded approximately 47.4 million active YouTube users during the first quarter of 2016. Over 47% of the Russian population had an active account for at least one social media platform by the fourth quarter of 2017, and 63% of these users had a YouTube account. YouTube the most commonly used form of social media in Russia, followed by Vkontakte (61%), Odnoklassniki (42%) and Facebook (35%), as of the fourth quarter of 2017.
Japan
YouTube is the most popular free video platform in Japan, as more than 35% of the population (45 million) uses the app on a smartphones each month. Additionally, about 20% of women and 40% of men between the ages of twenty to thirty-four use YouTube for at least an hour each day. As the number of Japanese users continues to grow, the advertising market is also increasing. As a result, the number of businesses advertising on YouTube doubled from 2016 to 2017. 
YouTube Censorship and Filtering
Certain countries like North Korea and China have blocked YouTube within their borders for multiple reasons. Some nations have limited access to particular types of content on YouTube, claiming it could ignite political or social unrest, while others have blocked completely to prevent criticism of the government or its actions. Additionally, the site is blocked in various schools, government buildings, or work places in many countries in order to limit distractions.
Top 10 Countries with the Most YouTube Users
| Rank | Country | YouTube Users (Millions) |
| --- | --- | --- |
| 1 | United States | 167.4 |
| 2 | Brazil | 69.5 |
| 3 | Russia | 47.4 |
| 4 | Japan | 46.8 |
| 5 | India | 21.2 |
| 6 | United Kingdom | 35.6 |
| 7 | Germany | 31.3 |
| 8 | France | 30.3 |
| 9 | Mexico | 29.4 |
| 10 | Turkey | 28.8 |