Which City Is Home to the Most Water Fountains?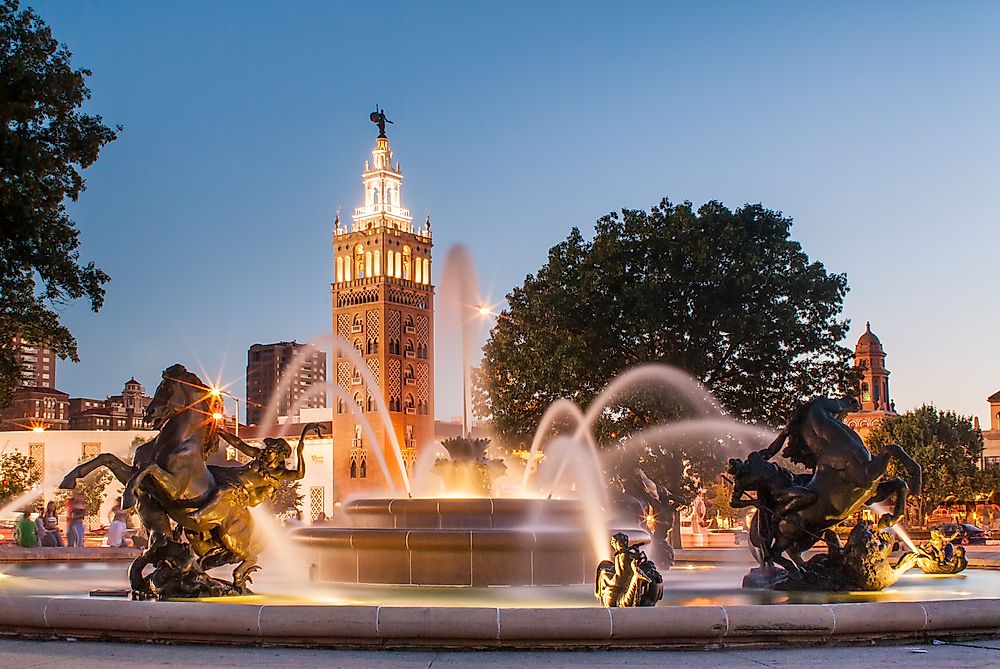 The first known construction of a fountain dates back to 3000 BC in Mesopotamia. This fountain was a very simple system, comprising of a basin that fed off a series of natural springs. Since this initial discovery, scientists have located more fountains of the same ilk in Greece and Rome. Since those initial periods of fountain existence, several have been built, and some of the most famous in the modern world include The Magic Fountain of Montjuic in Barcelona in Spain, Friendship of the Peoples Fountain in Moscow in Russia, and King Fahd's Fountain in Jeddah in Saudi Arabia.
Which City in the World Has the Most Fountains?
While Rome has the highest quantity of fountains in the world - boasting over 3,000 - many of these have fallen into disrepair and are no longer in use. When it comes to functional fountains, Kansas City, Missouri, United States can lay claim to having the most working fountains of any city in the world. According to the City of Fountains Foundation, an organization based in Kansas City, there are over 200 working fountains in Kansas City. This has earned the city the moniker "City of Fountains".
Kansas City can trace its affinity for fountains to two urban planners, George Kessler and August Meyer. In the 19th Century, these two men traversed Europe extensively, and, inspired by the aesthetics of Paris and Vienna and Rome and other cities in Europe, sought to beautify Kansas City. In 1899, the first fountain in Kansas City was built on the intersection between Paseo and 15th, though (in 1991, this fountain was moved to another location). In the 1900s, as part of a push to stop sharing drinking sources with horses, and improve sanitation in the city, the women of Kansas City started canvassing for funds to construct more fountains. Many of Kansas City's earliest fountains can be traced to this push for improved hygienic standards.
A tourist's jaunt to Kansas City cannot be described as complete unless it includes a tour of the fountains. Some of the most popular fountains among tourists and residents alike include the Fountain Basin at the Nelson-Atkins Museum of Art, a part of which is a bowl from 220 AD and a pedestal that can be dated back to 1933, Vietnam Veterans' Fountain, commissioned in memory of the 461 Kansas City men who died for their country in the Vietnam War, Ewing and Muriel Kauffman Memorial Fountain that was finalized in 2000, and the Meyer-Circle Sea Horse Fountain that can be dated back to a period in the 18th Century.