Society
The Most Populous Islands In The Baltic Sea
Usedom is the most populated Baltic island whose ownership is split between the two countries of Poland and Germany.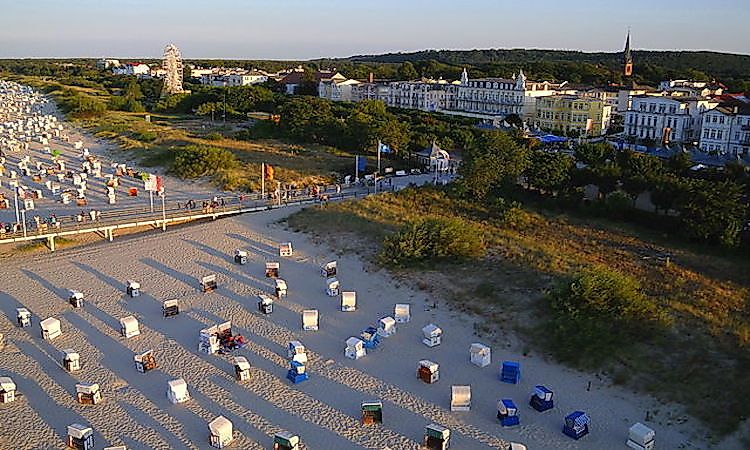 Usedom is the most populated Baltic Island whose ownership is split between the two countries of Poland and Germany. The Baltic Sea lies in Northern Europe and has a total sea area of 404,354 km2. Its coastline is shared among many countries namely Russia, Lithuania, Sweden, Denmark, Germany, Latvia, Finland, Poland, and Estonia. The sea is also home to numerous islands owned by each of the countries.
The Four Most Populous Islands In The Baltic Sea
Usedom
The island of Usedom is home to 76,500 inhabitants, and it occupies an area of 445 km2. Poland owns 72 km2 while 373 km2 lies in Germany territory. The ethnicities of the inhabitants are German and Polish, who total to 31,500 and 45,000 respectively. Usedom is the sunniest island in the Baltic Sea and the sunniest region in both of the countries. It is popular with tourists, complete with seaside architecture, sandy beaches, numerous resorts, water sports, hiking trails, ports, hot springs, and the Usedom Music Festival. The largest town on Poland territory is Świnoujście while that of the German territory is Greifswald.
Rügen
Rügen Island is the second most populated Baltic Island, being home to 73,000 inhabitants. The island lies in German territory. It is German's largest island, occupying an area of 926.4 km2. Rügen Island is governed as part of Mecklenburg-Western Pomerania State. The Island is home to two national parks namely Jasmund National Park and Western Pomerania Lagoon Area National Park as well as the Southeast Rügen Biosphere Reserve. The parks protect the island's chalk cliffs, beech forests, and the environment. Rügen is one of the most popular tourist destinations in Germany due to its stretches of sandy beaches, beach resorts, bays, peninsulas, tranquil villages, and elegant manor houses. The island has fertile and productive soils which are ideal for agriculture.
Lolland
The Danish Island of Lolland is home to 68,224 inhabitants. The Island occupies an area of 1,243 km2, and its largest town is Naksov. Other major towns include Nysted, Maribo, and Sakskøbing. Lolland Island boasts medieval architecture, some dating back to the 15th century such as Christianssæde, Fuglsang Manor, and Alholm Castle. The island is home to thriving agricultural and food processing industries, principally in sugar beet. The island is also a major tourist destination because of its natural scenery, beaches, and architecture.
Gotland
The island lies in Sweden territory, and it has a population of 57,281. The largest settlement is Visby, renowned for its medieval walls it has managed to preserve throughout time. Visby is an old port city listed as a UNESCO World Heritage Site. The regions outside Visby are mainly rural and are characterized by natural scenery. Gotland's economy relies on agriculture, food processing, tourism, industry as well as information technology services. The island attracts Swedish tourists as well as those from Germany, Norway, Denmark, US, and Finland due to its beaches, medieval architecture, and sea stacks.
Future Growth Trends
The islands are expected to experience an increase in population going forward. This growth will be fueled by the islands' growing importance in trade and urban development in the Baltic Sea region. The islands, being strategically located in the sea, are valuable in sea trade as well as in tourism.
What is the Most Populated Island in the Baltic Sea?
Usedom is the most populated Baltic island whose ownership is split between the two countries of Poland and Germany.
Which Are The Most Populous Islands In The Baltic Sea?
| Rank | Island | Population | Ownership |
| --- | --- | --- | --- |
| 1 | Usedom | 76,500 | Split between Poland and Germany |
| 2 | Rügen | 73,000 | Germany |
| 3 | Lolland | 68,224 | Denmark |
| 4 | Gotland | 57,381 | Sweden |
| 5 | Värmdö | 48,000 | Sweden |
| 6 | Bornholm | 44,100 | Denmark |
| 7 | Falster | 43,537 | Denmark |
| 8 | Lidingö | 43,400 | Sweden |
| 9 | Kotlin | 42,800 | Russia |
| 10 | Saaremaa | 40,312 | Estonia |
| 11 | Öland | 23,000 | Sweden |
| 12 | Åland main island | 22,000 | Finland |
| 13 | Wolin | 17,000 | Poland |
| 14 | Fehmarn | 14,000 | Germany |
| 15 | Møn | 12,000 | Denmark |
| 16 | Hiiumaa | 8,400 | Estonia |
| 17 | Muhu | 1,822 | Estonia |
About the Author
Benjamin Elisha Sawe holds a Bachelor of Arts in Economics and Statistics and an MBA in Strategic Management. He is a frequent World Atlas contributor. 
This page was last updated on April 25, 2017.
Citations
Your MLA Citation
Your APA Citation
Your Chicago Citation
Your Harvard Citation
Remember to italicize the title of this article in your Harvard citation.