Where Is The Italian Riviera?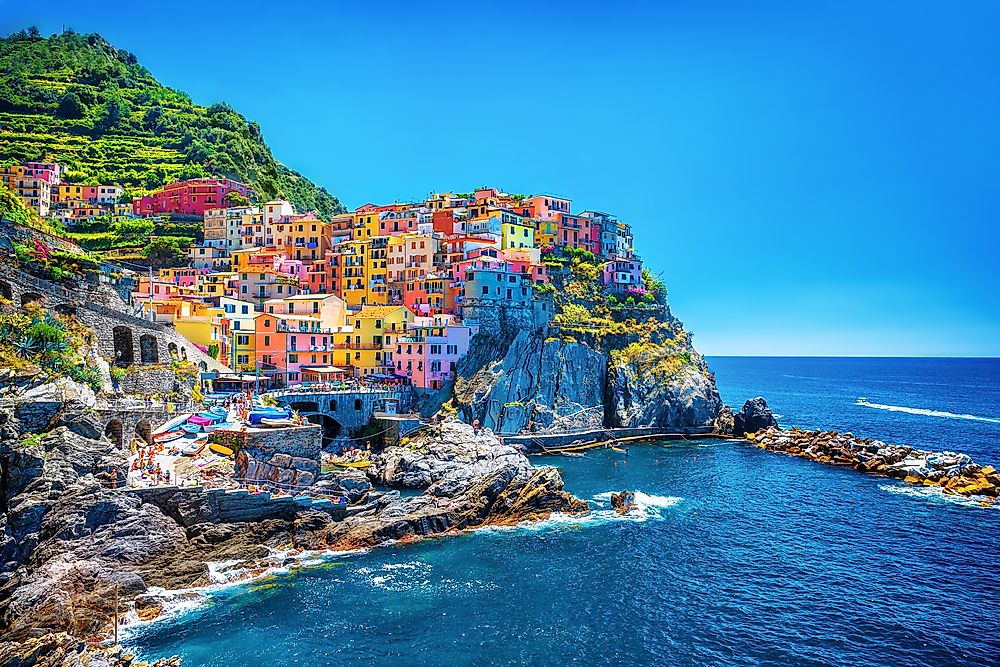 The Italian Riviera is a stretch of coastline famous for its spectacular seaside and scenery. The Italian Rivera has a world-renowned regional cuisine and is mostly covered with colorful homes which make the region highly attractive and a popular tourist area.
Where is the Italian Riviera?
The Italian Rivera is situated in the northwest corner of Italy. This destination makes Italy one of the most visited countries in the world, especially during the summer. Located in the northwestern corner of Italy, the Italian Riviera occupies some parts of the Liguria region. This coastline originates from the Italian French-border stretching along the Ligurian Sea to the Tuscan border. The Italian Riviera can also be termed as the constricted coastline strip lying between the Ligurian Sea and the Maritime Alps. The Italian Rivera covers a bigger percentage of the Liguria coastline, almost the entire coastline.
The Italian Riviera is divided into two sections, which are called the Riviera di Ponente and Riviera di Levante. The Riviera di Ponente is the western side of the Italian Riviera and the region extends from Genoa all the way to the French border. On the other hand, Riviera di Levante is the region between Capo Corvo and Genoa.
The Italian Riviera is characterized by a mild climate, coupled with its relaxed way of life. The Italian Riviera also hosts some of the most famous old fishing ports. Some of the popular villages in this region that are recognized internationally include; Portofino, Lerci, Cinque Terre, and Bordighera.
Events and Festivals
Apart from being a popular tourist site, the Italian Riviera hosts multiple events and festivals. The Genoa International Boat Show is one of the notable events held in this region. This event takes place mostly in the month of October and is one of the world's premier boat shows. The Genoa International Boat Show is organized annually by the Fiera di Genova SpA and UCINA. The Festival della Scienza was launched in 2003 and has gained popularity. 
Best Time to Visit the Italian Rivera
The Italian Riviera records the highest number of visitors during the summer. However, tourists can also visit during other periods as the region offers a variety of activities throughout the year. The winter season is perfect for visitors who are interested in exploring the stunning parks and museums of the Italian Riviera. Being a coastline, the Italian Riviera is composed of multiple destinations points. Some of the most recognized destinations along the Italian Riviera include: Alassio, Savona, Portofino, Ligure, Cinque Terre, and Genoa.