Where Is The Eyre Peninsula?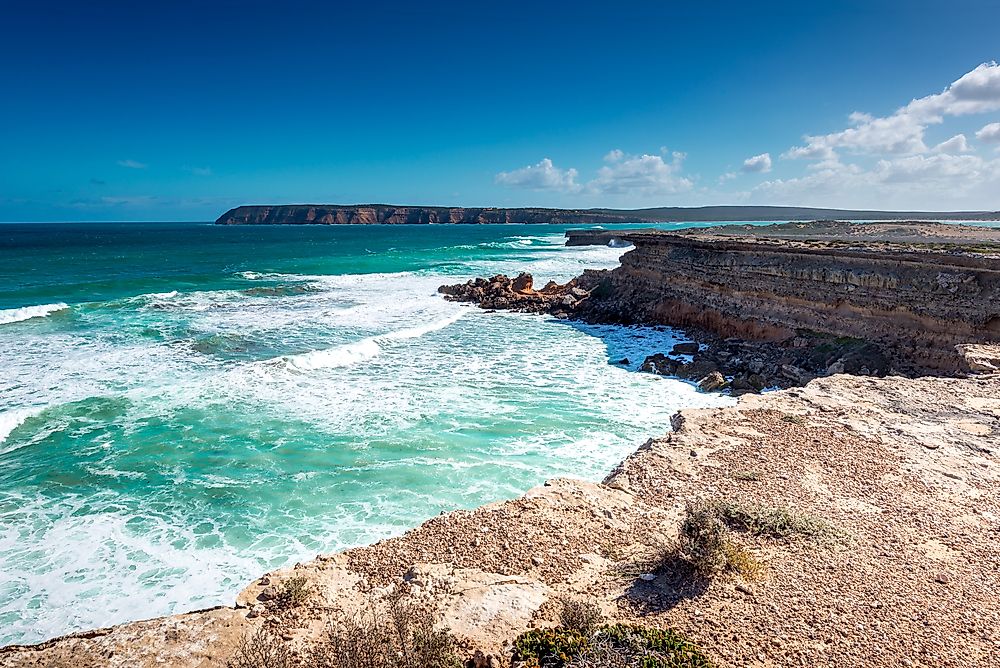 A peninsula is a geographical feature where a piece of land's border is almost fully enclosed by a water body, but the piece of land has a connection to the mainland from which it originated. The body of water that encloses the peninsula can be a river, a lake, the sea, or any other water body. The Eyre Peninsula is triangular shaped, and it is located in South Australia. To its east, the Spencer Gulf marks the border of the peninsula, the Great Australian Bight to the west, and finally, the Gawler Ranges which are to the north.
Description and Naming
Just like the Fleurieu Peninsula, which is also found in South Australia, the Eyre Peninsula is named in honor of an ancient explorer called Edward John Eyre who led several expeditions in the region between the years 1839 and 1841. Before his voyages, the coast was first plotted by Mathew Flinders in the years 1801 and 1802 and by Nicolas Baudin, who charted the region's coastline around the same period. On November 7, 1839, the then second Governor of South Australia, George Gawler, saw it fit to honor Eyre and name the peninsula after him.
The coastline limit of the peninsula was defined in the year 1839 as the whole length of Spencer's Gulf, all the way to the southern ocean from Cape Catastrophe, and stretching to the west of Denial Bay. The northern margin was not described until the year 1978. The description noted that no official boundary existed, and encouraged the use of common sense in determining the borderline as a straight line from the northern point of Denial Bay to Yorkey Crossing.
Administration of the Eyre Peninsula
Administratively, the Eyre Peninsula includes several local government areas of Cleve, Ceduna, Franklin Harbour, Tumby Bay, Streaky Bay, Elliston, Wudinna, Kimba, Whyalla, Lower Eyre Peninsula, and Port Lincoln including the western part of the City of Port Augusta. To the north of the peninsula, a region which is a part of South Australia's unincorporated zone, the Outback Communities Authority provides municipal facilities.
On a bigger administrative scale, Grey's federal division and the state electoral districts of Giles and Flinders make up the boundaries of the peninsula on either side. Regionally, the peninsula is located inside the bounds formed by the Far North and the Eyre Western regions of South Australia.
Economy of the Eyre Peninsula
Economically, the region thrives primarily on farming of livestock and cereal planting for the drier parts. The coastal town of the peninsula thrives on farming fish, with the area described by some as Australia's seafood frontier because of several culinary pleasures. Combined with several natural wonders and a jaw-dropping coastal line, tourism thrives with some mining in other regions.