Where Does The Prime Minister Of Norway Live?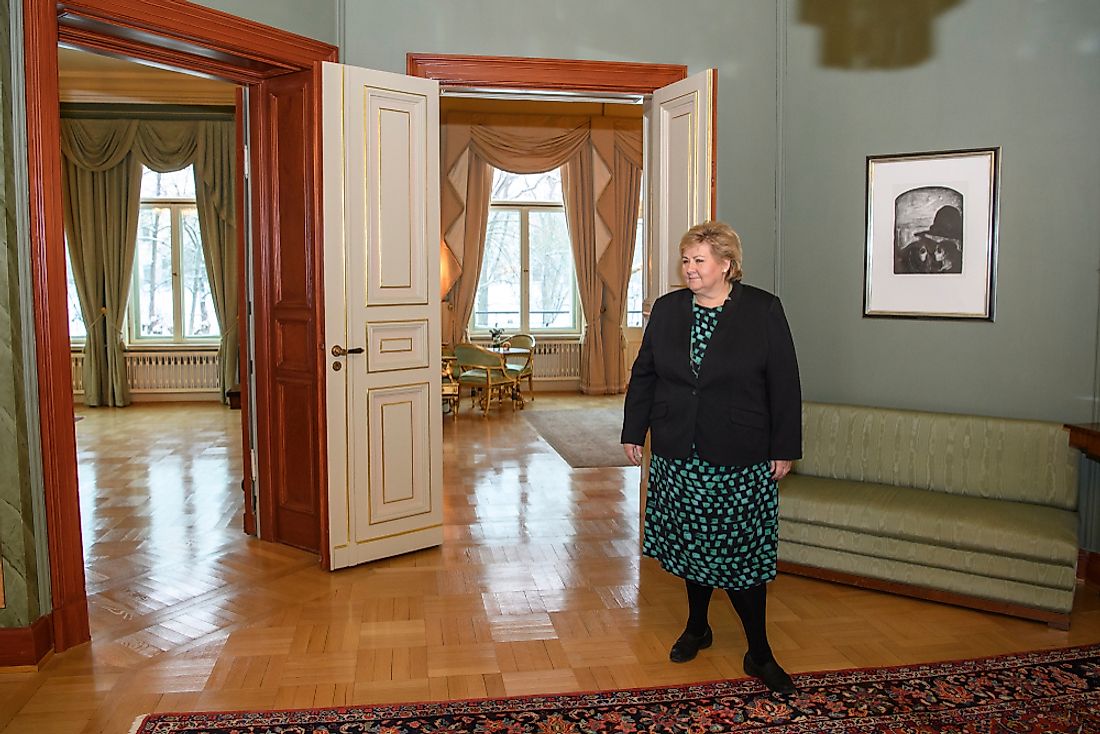 The prime minister of Norway is the head of government in the country and is the most influential figure in the Politics of Norway. The prime minister's official residence is located in Oslo, the country's capital city and it is known as Inkognitogata 18. The residence was constructed in 2008, and it comprises of new and old buildings which of all connected to form a complex. The original buildings include Inkognitogata 18, Parkveien 45, and Riddervolds gate 2, is connected to the new structure.
The Residence
The country had the main residences for its leaders throughout the years but never had an official residence of the prime minister until it was constructed in 2008. Parkveien 45 can be considered as the original and the first residence of the prime minister in the country. Villa Stenersen of Arne Konsmos in Tuengen allé 10c at one time served as the residence of the prime minister. Odvar Nordli was the last prime minister to live in Villa Stenersen before Inkognitogata 18 residence was constructed.
Inkognitogata 18
The private residence of the prime minister is in Inkognitogata 18 and the official residence together with representation rooms of government is located in Inkognitogata 18 and Parkveien 45. Official residences of foreign dignitaries visiting Norway are in Riddervolds gate 2. Inkognitogata 18 covers an area of 7,211.82 square feet while the whole complex covers an area of 32,614.65 square feet. The private rooms cover an area of 4,305.56 square feet.
Parkveien 45
For some time, Parkveien 45 served as the residence of the Norwegian Prime Minister. Originally the building was a private property belonging to Frederik Sundt who was a businessman involved in the import of paraffin oil, and for this reason, the house is also known as "Villa parafina." In 1896, the government of Norway purchased the villa and between 1898 and 1908 it served as the residence of the country's Prime Minister. Between 1908 and 1961, the villa served as the residence of the minister of foreign affairs, and thereafter it was converted into a government representation house. The villa has played a vital role in the history of Norway because it was in the villa where the negotiation of the country's independence was held in 1905.