Where Does The President Of Armenia Live?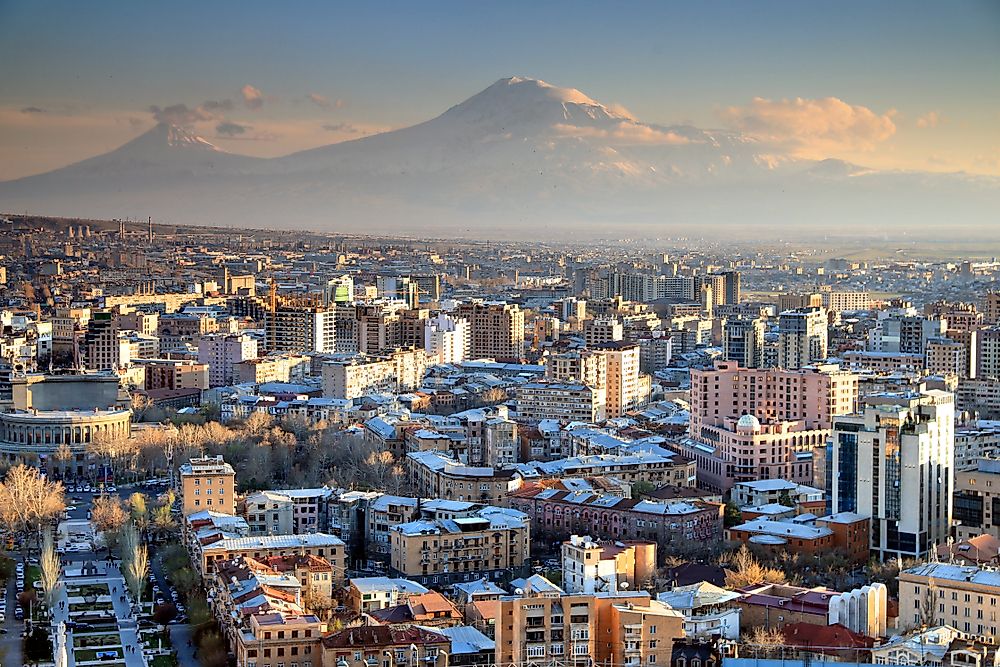 The official residence of the President of the Republic of Armenia is located in the country's capital, Yerevan, at Baghramyan Avenue 26. The building served as the President's Residence from November 11, 1991 until April 9, 2018, when Armenia became a parliamentary republic. At this time, it became the official residence of Armenia's prime minister, and the President's Residence was moved to Mashtots Avenue. On November 8th, 2018 the government of Armenia approved the initiative to move the Prime Minister's Residence to Government House 1, and the building at Baghramyan Avenue 26 was once again named the President's Residence.
History
The Presidential Palace was built in 1951 to serve as the residence of the Council of Ministers of the Armenian Soviet Socialist Republic. The building later served as the Presidium of the Supreme Council of Armenia. The building was designed by Soviet Armenian architect Mark Grigorian, who received numerous awards in Armenia such as the Laureate of the Union of Soviet Socialist Republic State Award, the Esteemed Art Worker of the Armenian Soviet Socialist Republic, and the Lenin Order Award.
Palace Description
The building was completed in 1951 as a two-story structure with an area of 29,277 sq ft, and was later reconstructed. The first floor, which serves primarily as a reception area, covers an area of 3,638 sq ft and has a height of 33 ft. The reception area is detached from the reception halls. In 1987, the palace underwent renovation, which was designed by the ArmProject Institute. Two new three-story structures were added that are 33 ft wide and 20 ft tall. The facade of the palace was renovated with yellowish tuff. After the major renovation, the building palace had a total area of 48,115 sq ft.
Other Recent Renovations
In 1992, when the country was established as the Second Armenian Republic, the building became the Presidential Palace. In 2004, the Armenian government included Baghramyan Avenue 26 in the State Registry of Yerevan Historical and Cultural Immobile Monuments as a place of state significance. Between 2009 and 2010, Armenian architect Narek Sarkissan designed the addition of a four-story structure to be built along the axis of the main building. The new structure, which had an area of 33,906 sq ft, was to be used for administrative purposes. The outer facade was covered with travertine and yellowish petrosilex. The entire first floor and part of the second floor are used as a reception area, and feature separate halls. Other parts of the building are used for administrative duties.
Exhibition Area
The demonstration area of the palace features works of art from various renowned Armenian artists that can be viewed by visitors. Some of the artists whose works are exhibited include Panos Terlemizian, Hovhannes Ayvazovski, Gevork Bashinjaghian, Martiros Sarian, Panos Terlemizian, and Hakop Hakopian.