World Facts
Where Does Klezmer Music Come From?
Klezmer music originated in Eastern Europe.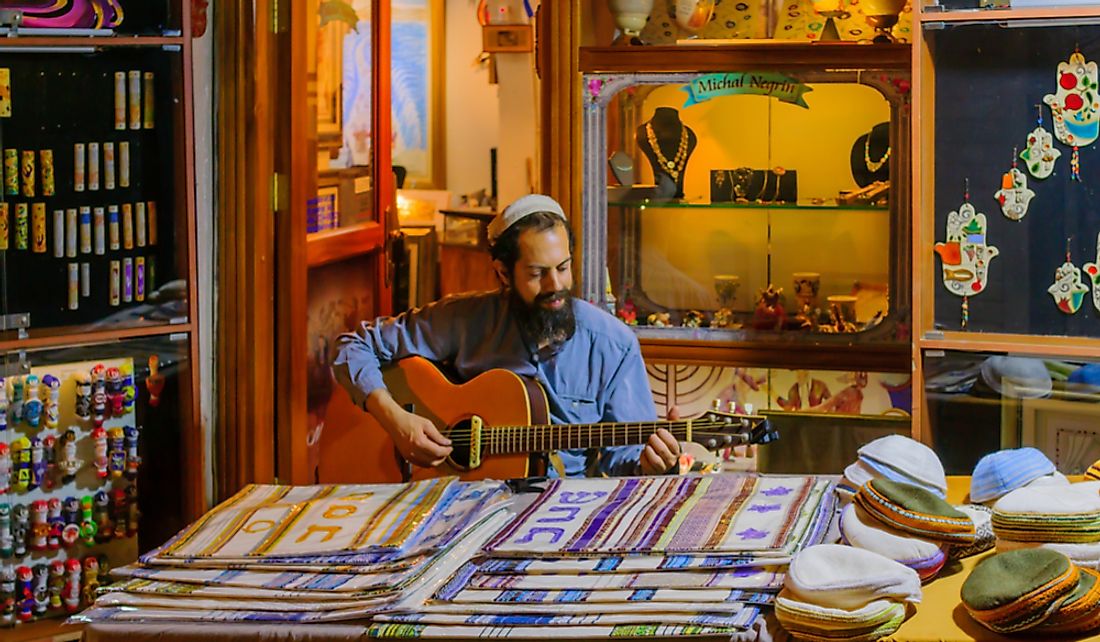 Klezmer music is a musical tradition that originated from a Jewish community in Eastern Europe known as the Ashkenazi. Its music style developed in southeastern Europe with significant influence from the Romanian, Greek, Polish, Turkish, Ukrainian, and Hungarian Romani music. The word "Klezmer" came from two Yiddish words "kley" and "zemer" which mean "vessel" and "melody" respectively. Combination of the two words means musical instruments. The klezmorim (professional musicians) played Klezmer music in celebrations such as weddings and other ceremonies. The genre composed of dance tunes and instrumentals such as basses, tsimbaloms, violins and clarinets.
Brief History of Klezmer Music
As mentioned earlier, Klezmer music came from Eastern Europe. Its history begins with the klezmorim who were male professional musicians in the Jewish community. They played their music in bands which could be hired by people who celebrated special occasions such as weddings. However, the klezmorim were not popular with religious authorities who did not appreciate their "unsettled" lifestyle. The musicians traveled extensively and behaved unconventionally resulting in them not highly regarded in the Jewish society. Consequently, there were Christian laws that regulated acceptable times for playing the Klezmer music and venues for the performances. It is no wonder as soon as the klezmorim identified a niche in the fast-growing cities and towns, they migrated to these places. They continued to play their music in weddings and were loved by their audience. Soon enough they started receiving requests to entertain guests during holiday events and private functions. The popularity of the Klezmer music reached its climax in the 19th century when a Yiddish writer known as Sholem Aleichem wrote a novel titled "Stempenyo" (1889) which highlighted one of the era's greatest klezmorim called Yosef Druker.
Spread of Klezmer Music Around the World
In the mid-19th century, Klezmer music spread to the Ottoman Empire as klezmorim and other Jews migrated to other parts of the world. From 1880-1924, there was a mass emigration of eastern European Jews to North America. They settled in the large cities in Canada and the United States. The klezmorim that stayed in the US came across the American Jazz which greatly influenced their Klezmer genre. Subsequently, a sub-variety of Klezmer music mistaken for the "real" music emerged in the 1970s. However, the 21 st century saw efforts by musicians to restore the "original" pre-jazz traditions including Klezmer music. These musicians were Josh Horowitz, Bob Cohen, and Yale Strom.
Modern Klezmer Music
Today, there are two variations of Klezmer music: traditional and modern fusion. The traditional Klezmer music involves playing traditional instruments and melodies that mimic the European Klezmer music. On the other hand, modern fusion combines Klezmer with contemporary music like Hip-Hop, Rock, and Afro-Pop. The influence of Klezmer music by the American instrumentation and tastes has resulted in an organic fusion consisting of Russian dances, Hungarian gypsy bravado, and Chassidic drinking songs with a blend of jazz, swing, and Yiddish rhumba. The typical instruments used for the music are piano, flute, trumpet, violin, clarinet, double bass, cello, and accordion.
About the Author
Sharon is a Kenyan native with a wide range of interests. An accountant and financial analyst by profession, Sharon enjoys writing about world facts, the environment, society, politics, and more.
This page was last updated on January 29, 2019.
Citations
Your MLA Citation
Your APA Citation
Your Chicago Citation
Your Harvard Citation
Remember to italicize the title of this article in your Harvard citation.