What Was The War in Abkhazia?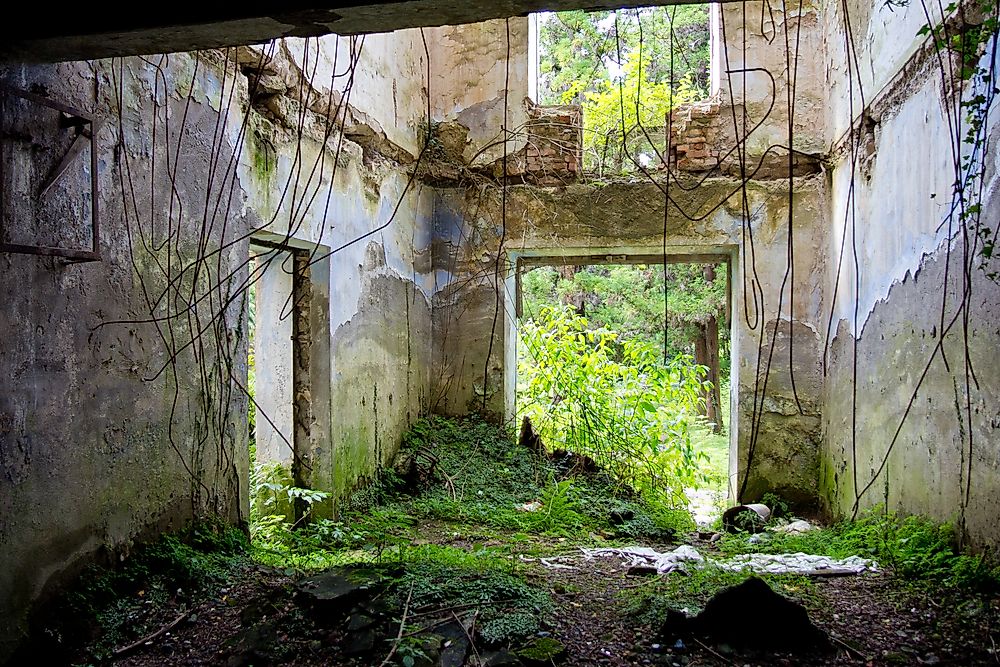 The War in Abkhazia was a short armed conflict that took place in May 1998, between Abkhazia government troops and Georgian separatists. The war is sometimes labeled as the "Six-Day War of Abkhazia," attributed to the six days in which armed conflict between the two opposing factions took place, between May 18th and May 26th of 1998. However, this definition is often dismissed by scholars, since fighting was witnessed days before May 18th. Despite being relatively short, the war left widespread devastation in Abkhazia and resulted in the displacement of more than 30,000 civilians. Some sources have the number of civilians displaced in the conflict at 40,000. The war cost dozens of lives, with official records showing that 35 Georgian civilians were killed during the war, while the number of soldiers killed on both sides being at least 25.
Background
The war was triggered by the invasion of Georgia separatists into Abkhazia, leaving scores dead in their wake. Abkhazia troops made later attacks against the separatist starting the War in Abkhazia. Abkhazia had deployed 1,500 troops during the war, fighting against an estimated 400 Georgia guerillas. The Georgia guerillas were mainly composed of paramilitary personnel known as the "White Legion," led by Gujar Kurashvili, Dato Shengelia, and Zurab Samushia. About one year before the onset of the War in Abkhazia, the separatists had attacked the Abkhazia armed forces, as well as peacekeeping soldiers from Russia. In early 1998, the Georgia separatists had gained control of numerous villages in Abkhazia, and by May 12th, they were believed to have captured the entire district of Gali.
The War
The war officially began on May 18th, 1998 after the guerillas attacked Repi, a small village and killed an estimated 20 Abkhazia police officers. In response, Abkhazia deployed its armed forces to quell the separatists' activities, with instructions also to burn down houses belonging to Georgians. Abkhazia troops would attack the insurgents, in a move which saw scores of Georgia civilians fleeing to the country's border. The two warring sides met on May 22nd in Tbilisi and issued a mutual cease-fire. However, the peace was short-lived as fighting was witnessed the very same day in Tskhiri, a tiny village, which saw four people dead. After the incident, the war intensified to unprecedented levels, and in the following few days, both sides lost at least 44 soldiers, with an additional 20 civilians also being killed. Three days after the Tskhiri incident, on May 25th, foreign ministers from Abkhazia and Georgia met in Gagra where they signed another agreement which called for a cease-fire, effective at 6 AM on May 26th. But the fighting was unrelenting despite the new cease-fire. Only after all the guerillas were expelled from Abkhazia on May 26th, did the armed conflict finally stop.
Aftermath
The short war destroyed the already deplorable foreign relations between Abkhazia and Georgia. The war caused much controversy within Georgia and widened the rift between the country's leadership and the opposition. Georgia's President Eduard Shevardnadze had a hard time explaining to the opposition on the government's decision not to assist the guerilla secessionists nor send troops into Abkhazia, claiming that the country's armed forces were at the time "not combat-ready."