What Type of Government Does Ireland Have?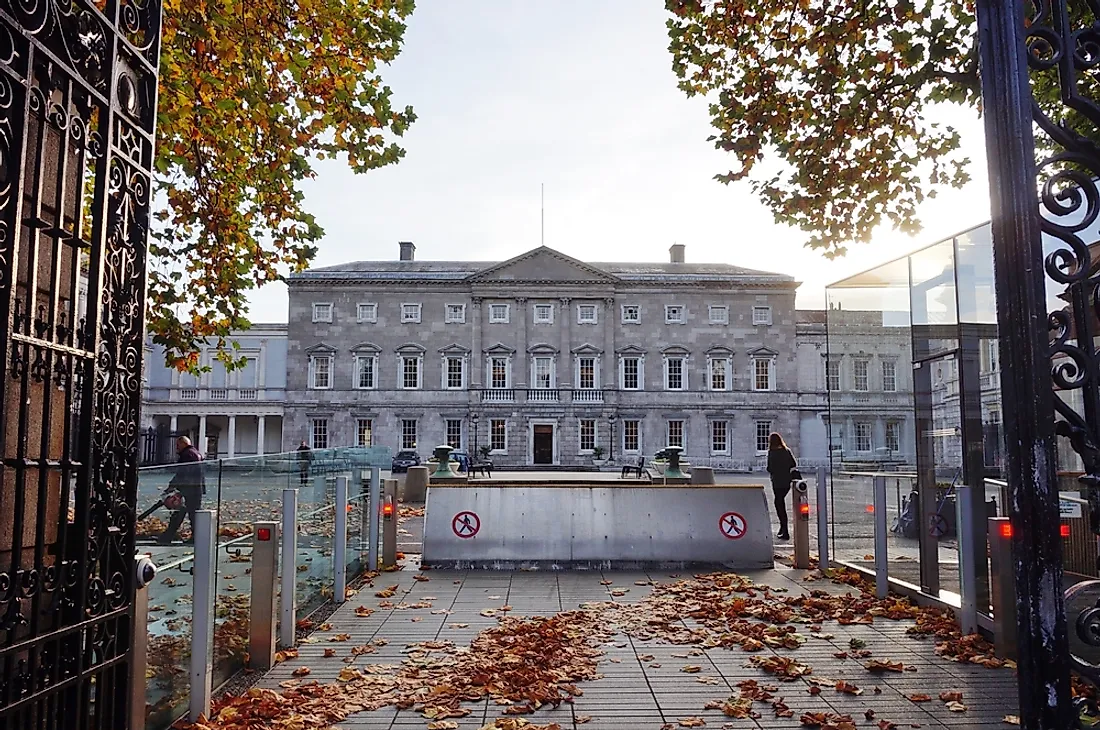 Ireland is a parliamentary democracy. The President (Uachtarán na hÉireann) is the head of state and the commander in chief of the armed forces while the Prime Minister (Taoiseach) is the head of government. The deputy head of government (Tánaiste) deputize the Prime Minister. Although the President is elected by popular vote, the post is majorly ceremonial because the political power is vested in the Prime Minister. There are three arms of the Irish government; the executive, legislature, and the judiciary.
The Executive
The executive arm of the Irish government consists of the President, Prime Minister and his deputy, and Cabinet ministers. The constitution limits the number of cabinet ministers to 15 or less and they must be members of parliament. The executive is responsible for the daily operation of the country. The ministers head their respective Ministries and ensure that service is delivered to the citizens accordingly. The executive is also responsible for the country's foreign relations.
The Judiciary
The judiciary consists of the district court, circuit court, high court, court of appeal, and the Supreme Court. The functions of the Supreme Court is to resolve issues pertaining to the interpretation of the constitution while the court of appeal resolved appeals. The other courts resolve matters that affect the citizenry including criminal and civil issues. The constitution, common law, and statutory law are used in the country when administering justice. Juries are not common in Ireland but serious offenses might be heard by one under the common law.
Legislature
The legislature of Ireland is known as the Oireachtas Éireann. It consists of the president and the two chambers of parliament. The Dáil Éireann or Lower House and the Seanad Éireann or Senate. The lower house consists of 158 members representing forty constituencies while the Senate has 60 members. Both houses hold their sessions at Leinster House in the capital city Dublin. The function of the legislature is to formulate, amend, or terminate existing laws. It is the only arm of the government that can do so except for the European parliament that deals with matters that concern the European Union.
Elections
The citizenry engages in direct elections to choose the president, members of the Dáil Éireann, European Parliament, and the local government. The members of the Senate are partly elected indirectly, partly nominated, while others are elected by the university constituency method. There are five types of elections in Ireland; local, European, parliamentary, presidential, and referendums. Irish citizens can vote in all elections, British citizens can vote except for referendums and presidential, members of European Union can only vote in local and European elections, while non-European Union citizens can only vote in local elections. The president is elected for a seven-year term with a maximum of two terms. The lower house of the parliament nominates the prime minister who is then appointed by the president.