What Type Of Education System Does Saudi Arabia Have?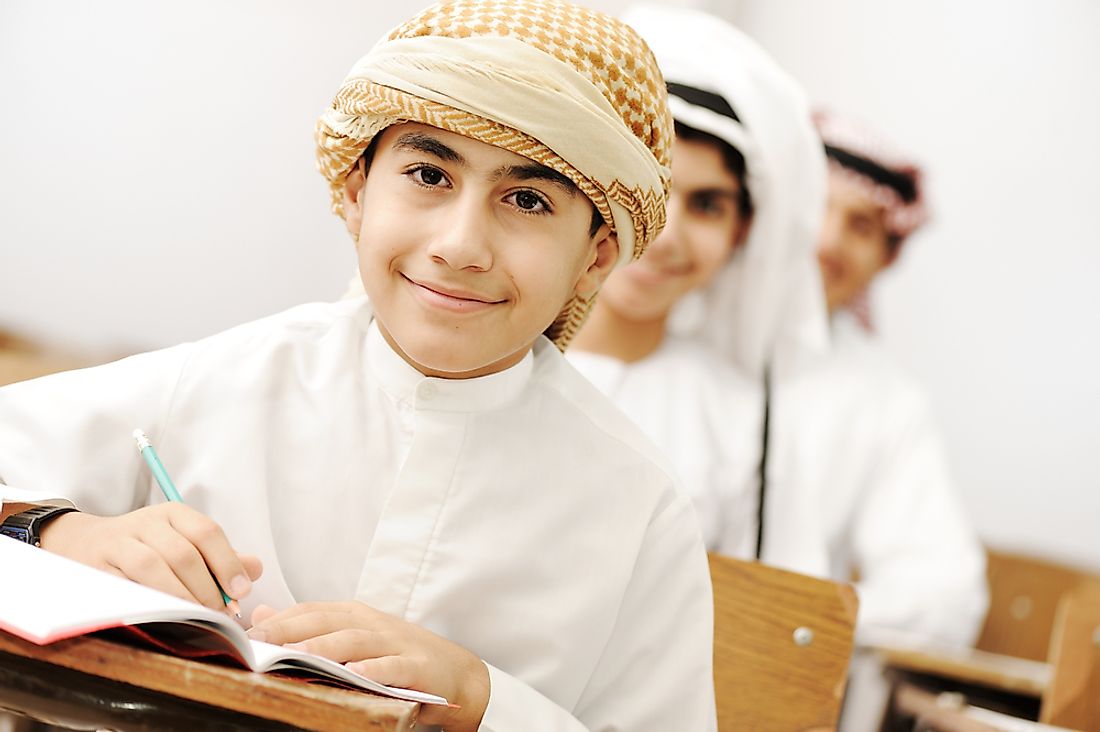 Overview Of The Educational System In Saudi Arabia
The system of education in Saudi Arabia is administered by three government organizations: the Ministry of Higher Education, the General Organization for Technical Education and Vocational Training, and the Ministry of Education. Public education is available to the entire population at no cost and is organized into primary, middle, and secondary levels. Primary school lasts for 6 years, while middle and secondary last for 3 years each. Kindergarten and preschool studies are voluntary and enrollment depends on the parents. By age 6, however, school attendance is mandatory and students begin studying in first grade. A typical school year runs from September through June.
In Saudi Arabia, boys and girls study in separate classrooms. Boys and girls have the same curriculum and take the same yearly exams. Additionally, boys are given a traditional Islamic education.
Structure Of The Educational System Of Saudi Arabia
Each level of education has a specific set of goals and objectives for the curriculum of its students. These objectives are also outlined for preschool, although attendance at this level is not mandated by the government. At the preschool level, students should become familiarized with the school setting and learn to use their imaginations.
At the primary school level, teachers attempt to create a sense of Islamic national pride, while developing basic language, math, and physical education skills. Enrollment for boys in primary school is estimated at around 99% and around 96.3% for girls. This percentage represents over 2.44 million students with a total of 217,555 teachers.
At the middle school level, the primary teaching goals include: providing a foundation for scientific rules and processes, guiding students to use their spare time for reading and participating in religious activities, and continuing to promote the idea of Islamic social life. Middle school enrollment is approximately 95.9% (or 1.14 million students) and girls make up about 47% of the total student population. Around 108,065 teachers are available at this level.
The secondary school encompasses the last 3 years before graduation. During this time, students can choose to take general education courses or to specialize their learning in vocational training programs. These programs are available in the following fields: commerce, industry, and agriculture. The estimated enrollment for this final stage of school is about 91% (or 1.01 million students for 87,823 teachers).
Classes are available for older students or for those with jobs in the evenings. Additionally, students may take final exams without attending classes frequently in order to obtain their graduation certificate.
Goals Of The Educational System Of Saudi Arabia
The Ministry of Education has established a 10-year plan to outline the goals of public education in Saudi Arabia. It covers a number of points, including how to offer the appropriate stages of education across a wide range of age groups. This Ministry hopes to instill a sense of national pride in its students by incorporating national issues into classroom lesson plans.
The Ministry of Education also places importance on the fields of math and science and makes preparing students for international positions in these subjects a top priority. School curriculum is based on Islamic beliefs and the country is dedicated to the training of teachers, according to the 10-year plan. Other goals as mentioned in this document include: to eliminate illiteracy, to increase community participation in education, to respond to the religious and social needs of the general population, to provide individualized programs for students with special needs, to make public education more efficient, and to establish a modern framework for technology of communication and information. This ten-year plan also identifies education as the most important method for developing children into adults, who are prepared to play a role as valuable members of society. These well-educated individuals will serve as the human capital of this country and help increase economic performance and the standard of living in Saudi Arabia.
Role Of Government In Education In Saudi Arabia
Although the Ministry of Education is in charge of administering public education in Saudi Arabia, it works closely with local and regional level governments to achieve this goal. Members of this Ministry tend to focus on planning and overseeing developmental and public awareness programs and projects as well as creating administrative educational policies while leaving actual operational activities to the local and regional governments. Additionally, the Ministry of Education provides support services to colleges and universities throughout the country and administers scholarships for students studying internationally.
At the provincial level, this country has 29 Provincial Educational Administrations and at the regional level, 13 General Education Departments. Some areas within provinces have established additional educational councils in order to properly administer this public service.
Role Of Religion In Education In Saudi Arabia
As previously mentioned, boys are given additional education in Islamic teachings and values. As part of this specialized curriculum for boys, they are trained to become members of the clergy, also known as the Ulema. This Ulema training begins in secondary school and includes classes on both Islamic and Arabic studies. Students are encouraged to incorporate traditional Islamic values in their personal lives. Additionally, as part of these studies, boys must learn to memorize and interpret the Quran. The Islamic University of Medina and the Imam Muhammad bin Saud Islamic University are responsible for coordinating this part of the education for boys.
Education For Girls
The education provided to girls in Saudi Arabia was previously overseen by the General Presidency for Girls' Education, which was part of the Ministry of Education. This department was established in 1960, independent of the Ministry of Education and in response to public protest against private schools for girls that began opening in 1957. It was directed by religious figures in an attempt to ensure conservative values and Islamic teachings were incorporated into girls' education. The establishment of this public organization is often cited as the beginning of improved quality in education for girls and the starting point from which education for both sexes was developed. This department administered every level of education and vocational training for women and girls (with the exception of universities), including literacy classes and colleges for teachers. In 2003, the government eliminated the General Presidency for Girls' Education, leaving the Ministry of Education in charge of education for both boys and girls.