What Is The Golden Horseshoe?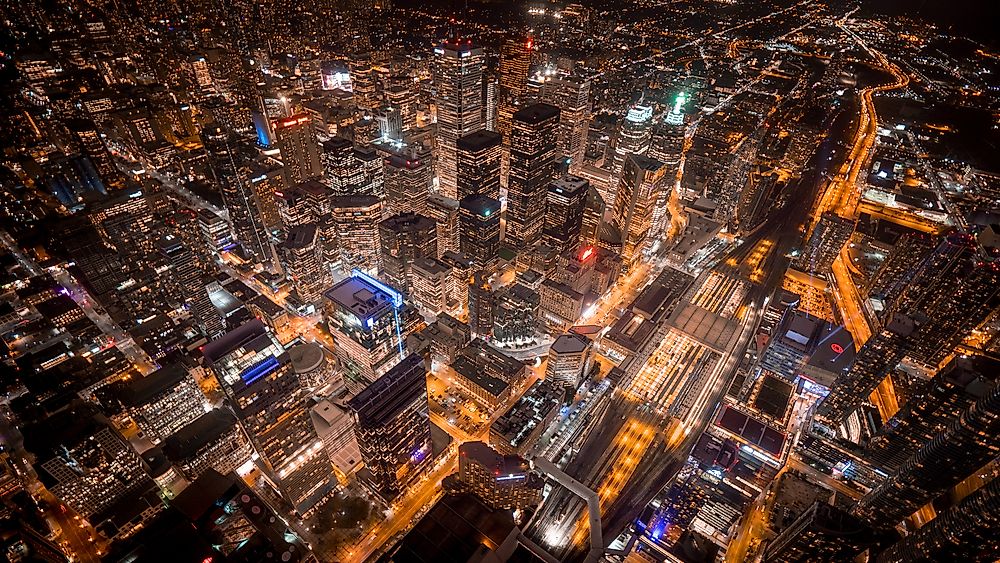 The Golden Horseshoe is a region in the Canadian province of Ontario that is currently the most densely populated and industrialized area in Canada. The region is located along to western part of Lake Ontario, and its boundaries span from Lake Erie to Lake Scugog. The Golden Horseshoe has a total population of 7,826,367, while the Greater Golden Horseshoe region has a total population of 9,245,438. This total accounts for 55% of Ontario's population and 21% of Canada's population. By 2031, experts predict that the population will grow to a whopping 11.5 million people.

The heart of the area begins at Niagara Falls, extends into Hamilton, Toronto, and finally ends in Oshawa. The Greater Golden Horseshoe is broader and includes cities such as Brantford, Guelph, the Waterloo Region, Peterborough, and Barrie. The core of the Golden Horseshoe covers an area of approximately 3,898 square miles, while the Greater Golden Horseshoe encompasses an area of 8,287 square miles.
Recognition and Definition
Although the Golden Horseshoe has been considered a geographic region since the 1950s, the Greater Golden Horseshoe region was first defined in a 2004 report produced by Ontario's Ministry of Public Infrastructure Renewal. Another report released in 2005 broadened the definition of the region to include additional counties. The Greater Golden Horseshoe is now officially designated under provincial laws, which is important in terms of taxation purposes.
Etymology
The "horseshoe" portion of the name is derived from the general horseshoe shape of the region. According to the Canadian Oxford Dictionary, the area is generally described as "golden" because of the region's historical prosperity and wealth. Herbert H. Rogge, former president of Westinghouse Electric Corporation, is credited with first referring to the region as the "Golden Horseshoe" in a speech made in 1954.
Economy
Given the region's various cities and high population, the economy is vibrant and equally diverse. For example, Niagara Falls has one of the largest tourist economies in the world. In addition, the Niagara Peninsula is home to several industries, such as winemaking, that are famed for producing excellent wine, especially ice wine.
Other parts of the Golden Horseshoe, such as Hamilton and Oshawa, are significant industrial centers, such as the steel industry in Hamilton and the automotive industry in Oshawa and Oakville. In addition to the manufacturing sector, the food processing industry is also vital to the region's economy. Given the economic hardships experienced by the manufacturing sector, such as decreased demand from the United States, the food processing industry may prove to be crucial. Other important sectors in the Golden Horseshoe include information technology and finance.
The strength of the Golden Horseshoe's economy is also demonstrated by the Toronto Stock Exchange (TSX). Data shows that the TSX is the third largest stock exchange in North America, behind the Nasdaq and the New York Stock Exchange, and ranks seventh largest in the world.