What Is The Capital Of The Marshall Islands?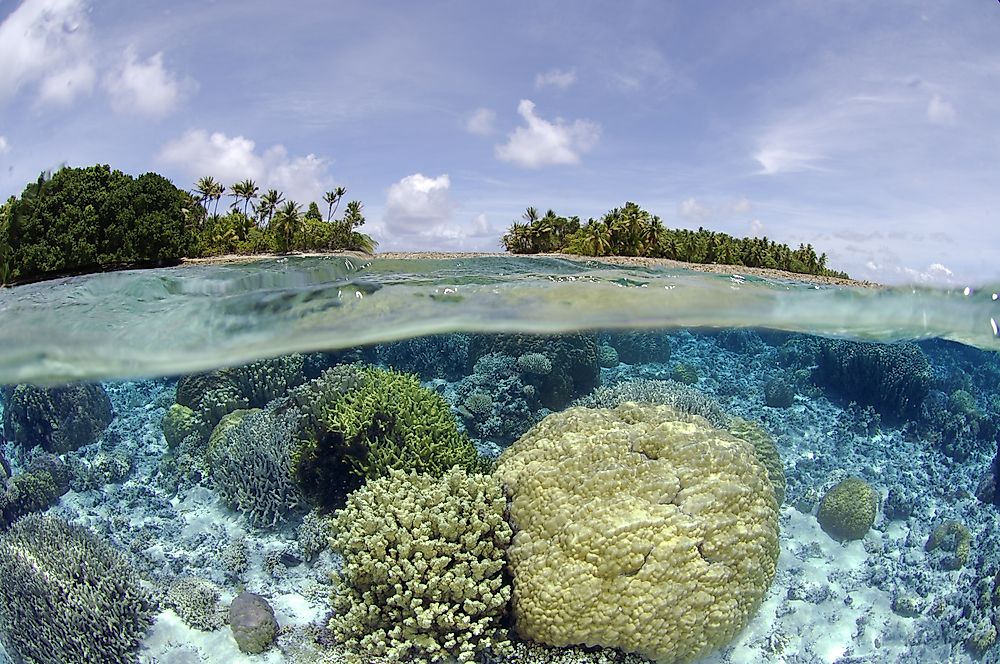 Majuro is the capital city of the Marshall Islands. The city is geographically a large coral atoll consisting of 64 islands. Majuro is located in the Pacific Ocean and occupies a land area of 9.7 square km. The lagoon enclosed by Majuro encompasses an area of 295 square km. The city is served by an international airport and a port. It also features shopping centers and hotels that serve tourists. Majuro experiences a tropical climate with temperatures hardly dropping below 21 °C.
The History Of The Capital City Of The Marshall Islands
For more than 2,000 years, the islands in and around Majuro have been inhabited by humans. In 1884, the atoll became a part of the German Empire and a German trading post was established on the atoll that was strategically located on a major oceanic trade-route. In 1914, the rise of Japanese strength during the World War I led to the capture of the atoll by the Imperial Japanese Navy and Majuro became a part of the Empire of Japan in 1920. However, on January 30, 1944, Majuro was invaded by the US troops and the US Navy built one of their largest anchorages in Majuro. The lagoon associated with the atoll acted as the world's most active port. After the Second World War, Majuro was a part of the US Trust Territory. In 1986, the Marshall Islands became an independent state after the Compact of Free Association, an agreement between the US and three Pacific Island nations, came into force. Majuro was then declared the administrative center of the country and retains the status to this date.
Demographics Of The Majuro Atoll
The population of the capital city of the Marshall Islands has been estimated to be 27,797 (as of 2011). The majority of the city's population follow Christianity while Islamic influence has been steadily growing. The average life expectancy at birth in the city is 60 years for females and 59 years for males.
Economy Of Majuro
The service sector forms the backbone of the economy of the capital city of the Marshall Islands. Since coconut trees abound here, experiments are on to find ways to replace diesel fuel used in power generators, ships, and vehicles, with coconut oil.
Infrastructural Facilities In The Capital City Of The Marshall Islands
Majuro is equipped with a hospital with 81 beds and it serves as the region's main hospital. The major international airport of the Marshall Islands, the Marshall Islands International Airport, is located in the city. The Majuro Lagoon serves as an active port in the country. The vessels operating at the port serve as the most important means of transport of passengers and supplies to and from the surrounding islands. The port also serves as an important harbor for commercial fishing vessels, cruise ships, and luxury yachts.