What Is The Capital Of Taiwan?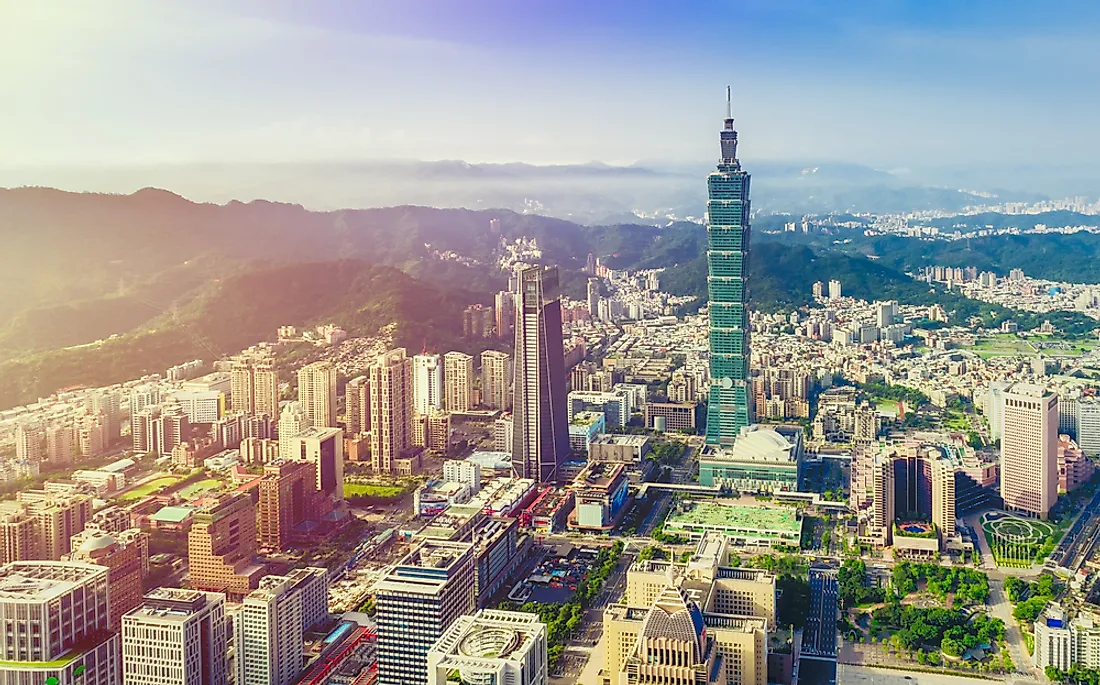 The Capital City of Taiwan
Taiwan is an independent state in East Asia, the official name of this nation is the Republic of China (ROC). Taiwan is bordered by the People's Republic of China to the west and Japan to the northeast. Like any other nation, Taiwan has a capital city. Taipei is the official capital city of Taiwan. Furthermore, Taipei is a special municipality known as the municipality of Taiwan. Taipei city is located approximately 16 miles southwest of Keelung, which is a northern port. Taipei is mostly located within the Taipei basin which an ancient lakebed surrounded by the valleys created by the Keelung and Xindian Rivers.
History of Taipei
Before the city was built, the region was inhabited by the Han Chinese who migrated to the basin. With time, the immigrants increased exponentially in the region since the government in the 18th century had permitted the settlement of the immigrants. In 1887, the Qing dynasty declared Taipei city the capital of the island, although temporarily. In 1894, Taipei city was officially announced as the capital of the province. In 1945, when the Japanese lost mainland China to the Chinese communist party, the city of Taipei was declared the provincial capital in December 1949.
Geography of Taipei
Since Taipei is located in a basin, the general terrain of the town and the surrounding areas are low-lying in the central region of the town. The municipality slopes upwards on the west, east and north. The highest point in the north is estimated to be 3,675 feet above sea level. Taipei city covers an area of approximately 271.7997 square kilometers and is therefore ranked as the sixteenth largest of the 25 cities in Taiwan. Qixing Mountain and Mount Datum are located northeast of the city. Qixing mountain is among the Tatum volcano group, and it is known as the tallest mountain in the Taipei basin, with the range rising to a height of 3,670 feet.
Climate of Taipei
Taipei is considered to have a humid subtropical climate by the organization Koppen. The summer seasons are warm and has high precipitation and usually last for a very long time. Heavy rainfall is experienced at the summer accompanied by rainstorms and typhoons. The winters in the city are typically short warm and foggy as a result of the winds emanating from the northeastern region. Typhoons hit the city due to its location at the Pacific Ocean which is experienced during June and October.
Demographics of Taipei
The city houses approximately 2,704,810 according to the 2015 census. The metropolitan area houses three times the amount of people in the city center. In the recent past, the population has been decreasing while the municipality of New Taipei City has been increasing.