What Is The Capital Of Samoa?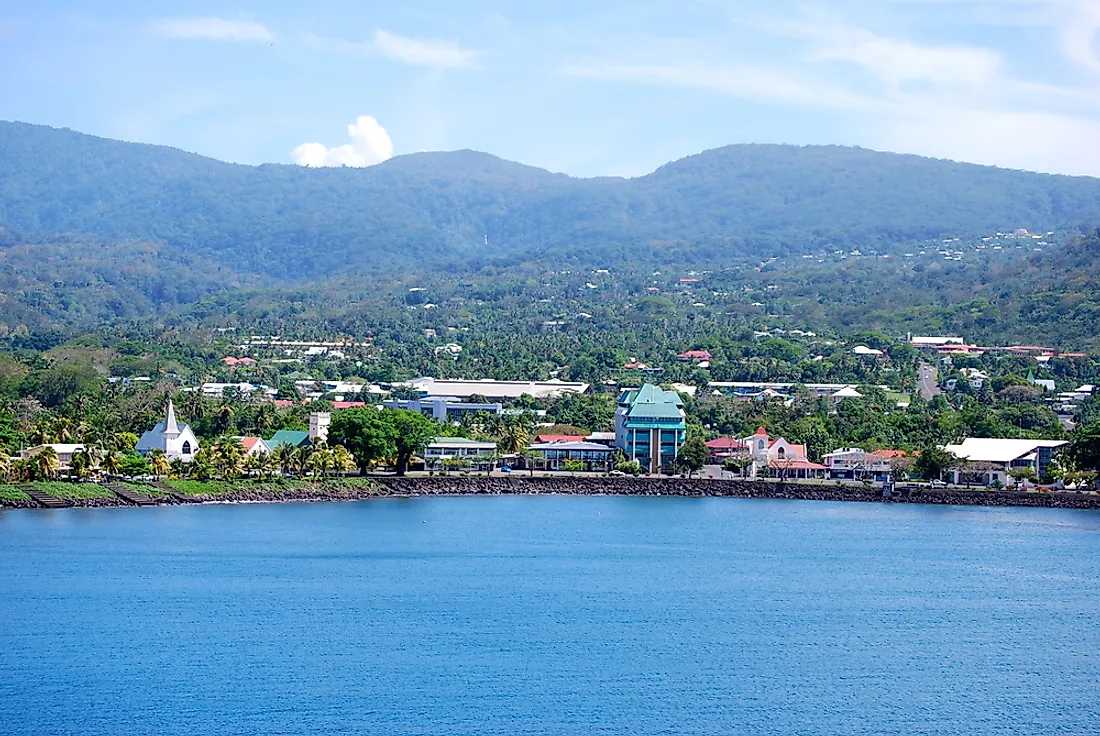 Where Is Samoa?
Samoa is a sovereign nation located in the Pacific Ocean in the Polynesian region about midway between New Zealand and Hawaii. The nation has two main islands, namely Savai'i and Upolu, and eight smaller islets. Samoa occupies an area of 2,842 square km of which the two main islands constitute 99% of the area. The islands are of volcanic origin. As of 2016, Samoa houses a population of 192,342 people.
Capital Of Samoa And Where Is It Located?
Apia, the only urban settlement in Samoa with a city status, is the capital of the nation. It is located at the mouth of the Vaisigano River on the narrow coastal plain on the central north coast of Samoa's second largest island, Upolu. As of 2011, the Apia Urban Area hosts 36,735 people and stretches from the village of Letogo to Vaitele, a newly industrialized area. The 1,549 ft tall Mount Vaea lies to the south of the city. A tropical rainforest climate prevails in the city.
History Of The Capital City Of Samoa
Apia was originally a tiny village with a population of 304 in 1800. Today, although the village still exists, it is a part of the larger, modern city of Apia, the capital of Samoa. The village continues to maintain its unique culture, genealogy, and customary greetings. The modern city of Apia was founded in the 1850's and since 1959, it acted as the capital of Samoa. It was also the capital of German Samoa from 1900 to 1914. During New Zealand's occupation of Samoa from 1920 till the independence in 1962, Apia was the center of the native people's struggle for independence from New Zealand's rule. The harbor at Apia also witnessed a horrific tragedy on March 15, 1889, when seven ships from US, Britain, and Germany refused to leave harbor even in the face of an impending typhoon just to save their face. The obstinate attitude led to the sinking of all the ships save one and the death of 200 Americans and Germans.
Present-Day Role Of The Capital Of Samoa
Apia hosts the Parliament House of Samoa or the Maota Fono at Mulinuu where the Legislative Assembly of the country meets. The city is also home to other important government buildings and ministries of the country. The headquarters of the major financial institutions, airlines, and businesses of Samoa are located in the city. The city's harbor is the busiest and the largest in the country and handles exports and imports on a major scale. Samoa's only university, the National University of Samoa, is also located here.