What Is the Capital of Oregon?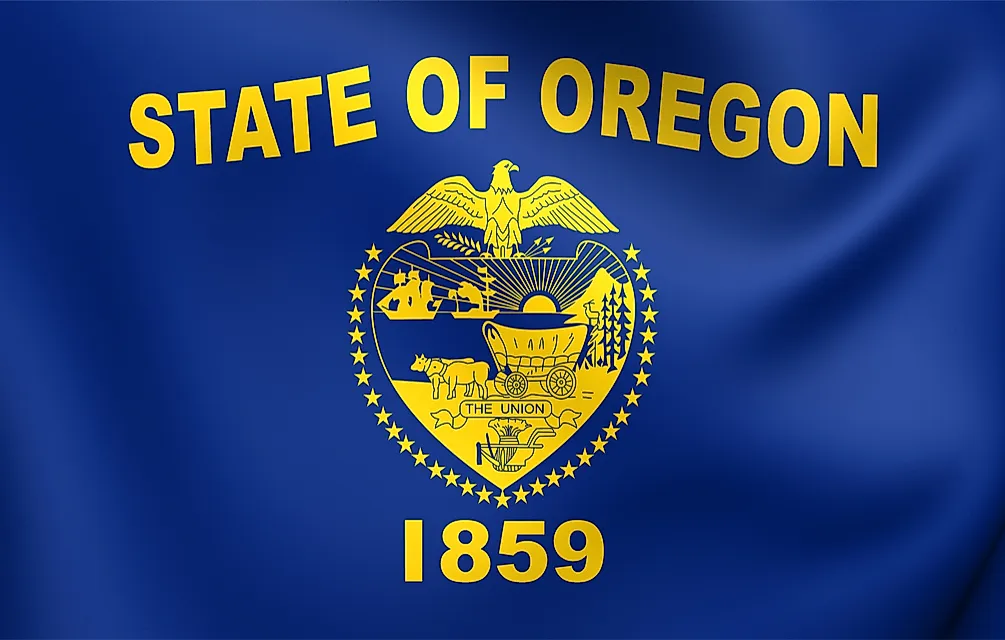 The state of Oregon is located in the Pacific Northwest region of the United States. Salem is the state capital, and the county headquarters of Marion County. Salem was founded in 1842, has an elevation of 154 feet above sea level, and is estimated to be 48.45 square miles in size, 98% of which is land, and the remaining 2% is water. The City of Salem has an estimated population of 167,419 and a population density of about 3,228 per square mile. The city has also been nicknamed Cherry City due to its robust cherry industry since 1847.
History
Salem was originally inhabited by the Kalapuya, a Native American tribe. The Kalapuya people occupied present day Salem until the 1850s, when they were moved to the Grande Ronde Reservation in the western part of Salem. By this time, the tribe had become nearly extinct from recurrent attacks by diseases that weakened their immune system. European-Americans settled in Salem in 1812 and made a living as trappers and gatherers of food for the fur trade companies. An American settlement was permanently established in the area with the arrival of Methodist Missionaries in the 1840s, who set up the Oregon Institute.
Demographics
Salem's population is predominantly Caucasian. About 79% of the population is Caucasian, while about 20% is Hispanic. There is the little presence of other races. The population of Salem is also highly educated, with about 87% of the population having high school education and above. Salem's population is relatively young, with a median age of 35 years.
Economy
The main economic sectors in Salem are the service, agriculture, and manufacturing industries. As state capital and county headquarters, most people are employed in the public sector and provide administrative services. Salem Hospital is the largest private employer in the county. Agricultural food processing in Salem is abundant, include Kettle Foods and NORPAC Foods. The manufacturing sector is also vibrant, and there are many metal fabrication and high-tech manufacturing industries. Hospitality, professional and business services, natural resources and mining are other economic sectors in Salem.
Cuisine
Salem has restaurants that specialize in a variety of cuisines, including Chinese, Mexican, Italian, American, and Japanese. Some famous restaurants include Amadeus, Annette's Westgate, Bently's Grill, Best Little Roadhouse, Christo's Pizzeria and Lounge, Marco Polo Global Restaurant and Robert's Crossing. A one night accommodation in a 3-star hotel costs an average of $220 in Salem.
Notable Sites
There are several places one can visit in Salem. A few popular sites and landmarks include Salem's Riverfront Carousel, Oregon State Capitol, Willamette University, and the Willamette Valley Fruit Company. There are also parks such as Schreiner's Iris Garden, Minto-Brown Island Park, Riverfront Park, and much more. Salem has popular museums and historic sites such as the Deepwood Museums and Gardens, Gilbert House Children's Museum, and the Oregon State Hospital Museums.
Climate
Summers in Salem are warm and dry, and begin at the end of June and end in mid September, with average temperatures of approximately 77°F. Winter begins in mid November and lasts until late February. Salem has rainfall for 11 months of the year, from August until June. However, annual snowfall in Salem is only 6 inches.