Which Countries Border Mexico?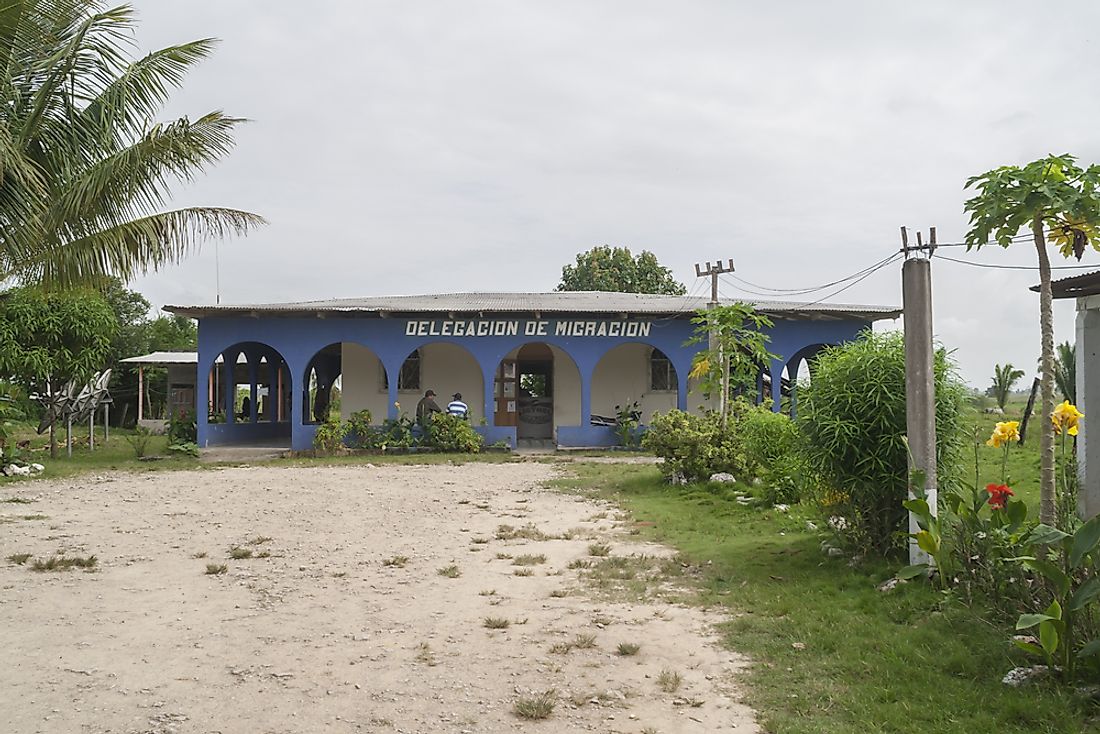 Mexico is a federation of states located in the South of North America and comprising of 31 states of which Mexico City is the capital. The nation has a total area of 760,000 square miles, which makes it the 14th largest state globally and the population was estimated at 123,657,325 in 2017. The federal republic is bio-diverse and it ranks first worldwide in the number of heritage site within its borders Mexico is bordered by the US to the north, and Guatemala and Belize to the southeast. There are 11 border crossings between Guatemala, Belize, and Mexico with only one linking Mexico to Belize and 10 to Guatemala.
The Mexico-United States border is one of the most crossed borders globally. It stretches from the Gulf of Mexico across a vast terrain and ends at the Pacific Ocean. The border has a total length of 1,954 miles, and it traverses six Mexican states and four US states. The states at the border include Sonora, Coahuila, Chihuahua, Baja-California, Tamaulipas, and Nuevo Leon in Mexico and New Mexico, Arizona, Texas, and California in the US. Texas has the longest border with Mexico while the one with California is the shortest while Mexico's Chihuahua state has the longest border with the US. The Mexico-US border has 48 crossings and 330 entry ports.
The Belize-Mexico border is 155 miles long and follows the course of River Hondo. The Mexican states of Campeche and Quintana Roo border Belize. The border was set in 1893 and was finalized in 1897. The treaty states that the border begins at Boca Bacalar Chico, and passes through Chetumal Bay up to the bay of River Hondo, and it then follows the Hondo River channel until it gets to the meridian of Garbutt's Falls. The same boundary then runs south up to where the border meets the one set between Guatemala and Mexico.
The Guatemala-Mexico border is approximately 541 miles long. The border passes through Huehuetenango, El Peten, San Marcos and El Quiche in Guatemala and Chiapas, Tabasco, and Campeche in Mexico. The border also includes areas along the Salinas River, Suchiate River, and the Usumacinta River.
In 1881, Justo Rufino Barrios, then Guatemalan president, decided to lay claim on Chiapas and Soconusco areas which belonged to Mexico. Mexico at first decided not to engage in any negotiations with Guatemala over the region, but in 1882 the presidents of both states decided to have talked in the US. On August 12, 1882, a treaty was signed between the two in New York in which Guatemala relinquished all claims laid to the areas of Chiapas and Soconusco, and the final agreement was signed on November 27, 1882.