What Are The Major Natural Resources Of Thailand?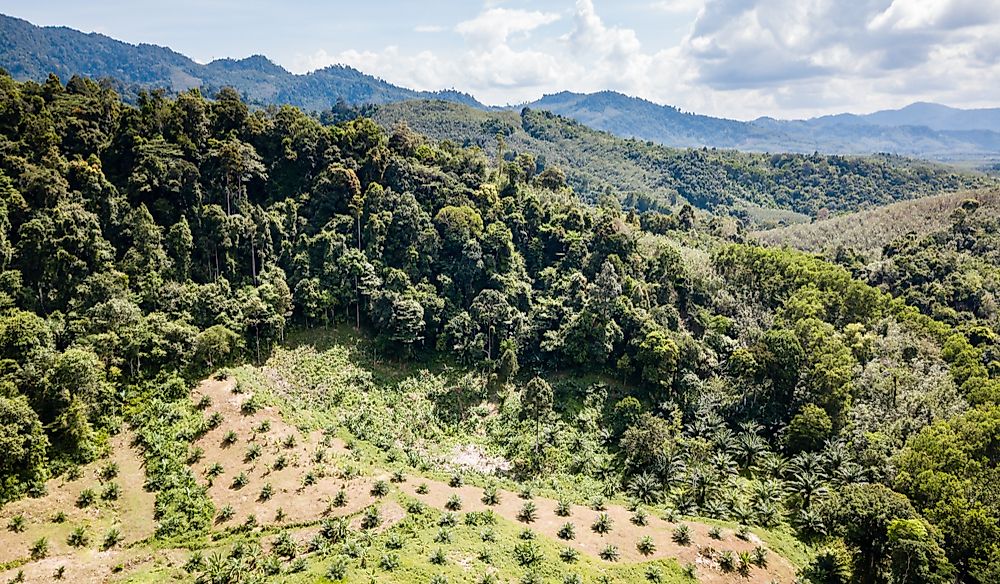 Thailand is a South East Asian country with a population of over 68 million. The country's physiography is highly diversified. However, the predominant features are mountain terrains. The capital city and largest city in Thailand is Bangkok. Its official language is Thai with the dominant religion being Buddhism. The country borders Myanmar, Laos, Cambodia, Malaysia, Gulf of Thailand, and the Andaman Sea. The country has abundant natural resources including minerals, forests, arable land, and fish.
Mining in Thailand
Some of the mineral resources mined in Thailand include coal, natural gas, gold, fluorite, lead, manganese, rubber, limestone, basalt, niobium, zinc, tin, tungsten, gypsum, and lignite. For many years, Thailand was a major producer of tin. However, the country currently focuses more on gold mining than tin. Thailand's leading coal producer is Banpu PCL located in Bangkok. Natural gas is also an important natural resource in Thailand. Its deposits were discovered offshore in the 1970s; reducing Thailand's dependence on imported petroleum due to its high expenditure. After Canada, Thailand is the world's second largest exporter of gypsum. This mineral is mainly consumed by the construction sector. In 2015, Thailand produced 12,500 metric tons of gypsum
Forestry
About 28% of Thai land is forested with the most valuable forest product being hardwood. In the past, Thailand exported a popular tropical hardwood known as teak. However, following uncontrolled logging, the government declared logging illegal in 1989. Consequently, the country designated 25% of the land area for protected forests as well as 15% of the land for timber production. Besides elephants being tourist attractions in Thailand, they are also trained to facilitate logging in the timber industry. They drag logs, pile them and hoist them onto trucks. These Thai elephants are capable of listening to and obeying simple commands. Nonetheless, with the depleted teak forests, the elephants have become less useful in the timber industry.
Agriculture
Up until the mid-20th century, Bangkok was typically an agricultural country. However, with residents migrating from the rural areas to the capital and other major cities, farming became less popular. Nonetheless, agriculture is still an important economic activity in Thailand. Arable land composed of rich alluvial soil is found along the Chao Phraya. Rice is the most significant commercial crop grown in Thailand. In fact, the country is among the world's leading rice producers. Over 60% of the13 million Thai farmers cultivate rice in almost half of the country's cultivated land. The second important crop is rubber which is mainly cultivated on plantations in the Malay Peninsula. Other crops grown in Thailand include cassava, sugarcane, maize, soybeans, coffee, pineapples, coconuts, and kenaf. Thailand produces two million tonnes of palm oil annually making it stand out as the 3rd largest producer of palm oil in the world. Most of the extraction mills and palm plantations are found in South Thailand. Coconut plantations cover one million rai of Thai land. The farms produce about 800 million coconuts yearly which are mostly for local consumption. Thailand is also the second largest producer of sugarcane after Brazil. It produces approximately 90 million tonnes of sugarcane annually.
Livestock
Besides crop farming, Thailand's residents also engage in insect ranching and dairy farming. Dairy farming is so successful that it produces 2,800 tonnes of milk daily. Subsequently, one million tonnes of milk are produced annually. 40% of the milk caters to the government's school milk program established in 1985 while 60% of the milk is for commercial purposes. According to FAO, there are over 20,000 insect farmers in 53 out of the 76 provinces of Thailand. However, these are small-scale farmers whose total production cannot sufficiently meet the demand for edible insects and fortified products made out of insects.
Fishing in Thailand
Thailand has several important fishing areas which include sea fishing as well as freshwater fishing. Fishing largely contributes to the economy of Thailand both as a tourist attraction and the fishing industry as the country exports fish products. Popular fish in Thailand are prawns, shellfish, Giant Mekong catfish, red tail catfish, giant snakehead, Siamese carp, Arapaima, Wallagonia, and Barramundi among others. Top fishing spots in the country include Shadow Lake, Bungsamran Lake, Jurassic Fishing Park, Khao Laem Dam, and Shadow Lake.