What Are The Major Industries In The Federated States of Micronesia?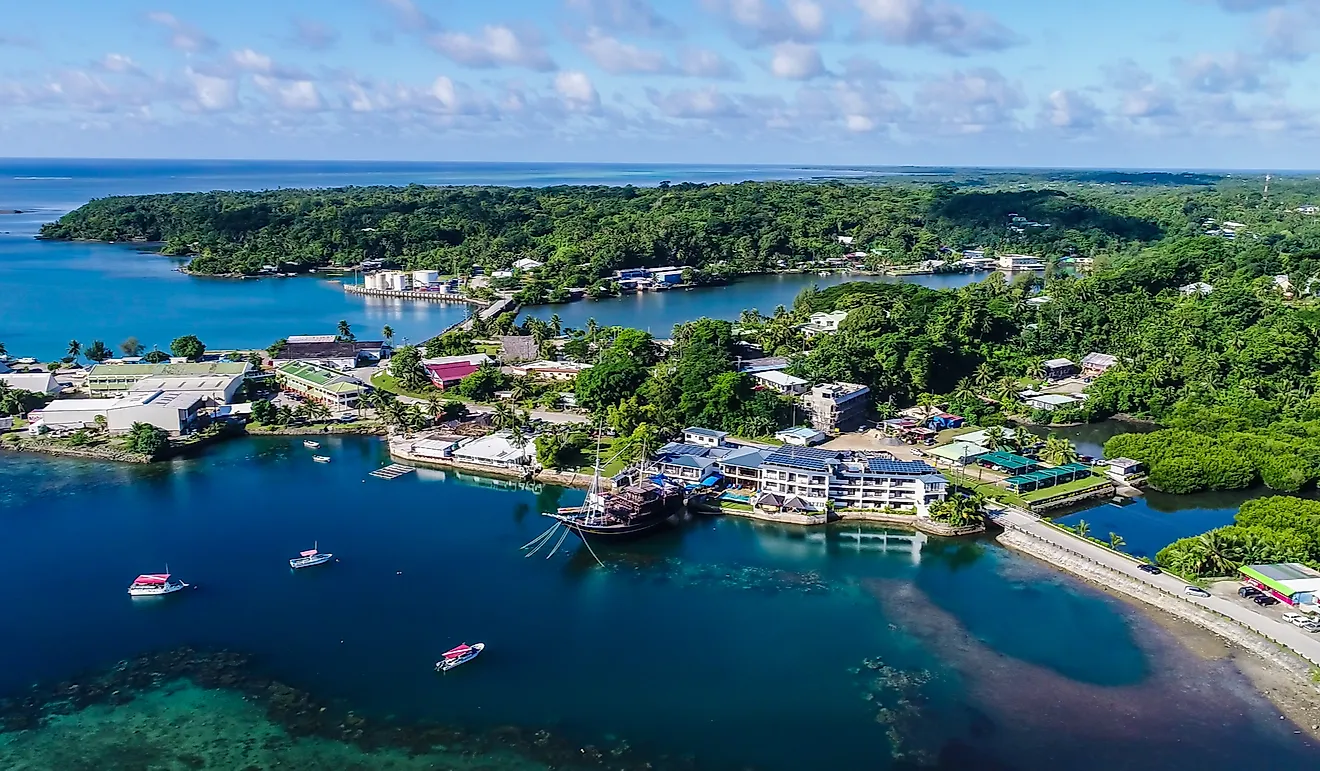 The Federated States of Micronesia, which is often referred to simply as Micronesia or FSM, is an independent republic that is associated with the United States of America. Located in the region of Micronesia, which is a subregion of Oceania, the Federated States of Micronesia is divided into four states, namely Kosrae, Pohnpei, Yap, and Chuuk, and consists of 607 islands that encompass a combined land area of 271 sq mi. Although the republic's land area is small, its marine territory covers more than one million sq mi in the Pacific Ocean. The largest city, Weno, is located on Chuuk Island, while its capital, Palikir, is located on Pohnpei Island. Before attaining independence on November 3, 1986, FSM was part of the Trust Territory of the Pacific Islands (TTPI), which was a United Nations trust territory that was administered by the United States. Since its independence, Micronesia has maintained a Compact of Free Association with the US. Micronesia has a seat in the United Nations and is a member of the Pacific Community (SPC).
Economy And Foreign Aid
The economy of Micronesia largely depends on fishing, subsistence farming, and the government sector, which accounts for about two-thirds of the working population. Micronesia contains few valuable mineral deposits, except for phosphate. Tourism is limited due to Micronesia's isolated location, inadequate facilities, and limited transportation options. Additionally, its economy is fragile due to an over-dependence on assistance from the United States and the poor performance of its private sector. Between 1986 and 2001, the United States provided between $1.3 and $2.0 billion in aid and grants. In 2004, the two countries negotiated a second agreement that requires the US to provide at least $100 million in direct assistant annually until 2023. The agreement also developed a trust fund that will provide FSM with income beyond 2024. In addition to direct assistance, the United States government also offers more than $35 million annually in grants. American aid targets specific sectors: health, education, public sector, environment, and infrastructure.
Major Industries
The government of the Federated States of Micronesia is the recipient and domestic administrator of funding from the United States. The federal and state governments employ more than 50% of the workforce and account for about 40% of gross domestic product (GDP). The fishing industry plays a vital role in the economy, as foreign commercial fishing fleets pay more than $17 million annually for the right to fish within the country's exclusive economic zone (EEZ). Licensing fees account for about 38% of national government revenue, while marine exports account for 85% of total export revenues.
The tourism sector is not well developed, although tourists who visit the islands engage in scuba diving, eco-tourism, surfing, and visit various historic attractions, such as World War II battle sites and the ancient city of Nan Madol on the island of Pohnpei. The country receives about 25,000 tourists annually, and growth in the sector is currently limited by infrastructure, lack of commercial air connections, and restricted foreign investment. However, the World Bank (WB) and the Asian Development Bank (ADB) have identified tourism as one of the sectors of Micronesia's economy that has a high potential for growth.
Subsistence farming is practiced mainly to provide food for local consumption, and primary crops include coconuts, bananas, breadfruit, cassava, betel nuts, kava, and taro. Agriculture accounts for about 10% of the formal workforce and 7% of export revenue.
Significant official aid to the Federated States of Micronesia allows the country to operate under a substantial trade deficit. Imports outweigh exports by a seven-to-one ratio and attract a lower tax of 11 % compared to 18%-25% in other countries. In the early 1990s, the government borrowed foreign loans against future aid disbursement, resulting in external debt of about $60 million. The United States Congress and the government of Micronesia established a nationwide taxation system to distribute the tax burden and improve collection.
Poverty Levels In Micronesia
Like many developing worlds, Micronesia faces the challenge of eradicating poverty. One in five people in Micronesia live below the poverty line, and cannot afford essential goods and services. Malnutrition, especially among children, is a significant problem due to a lack of variety in terms of food options. Most people rely on carbohydrate-rich products, such as yams and breadfruit, canned fish, and processed meats, which is contributing to malnutrition. Additionally, the mortality rate and infant mortality rate are both high.