What Are The Biggest Industries In Nepal?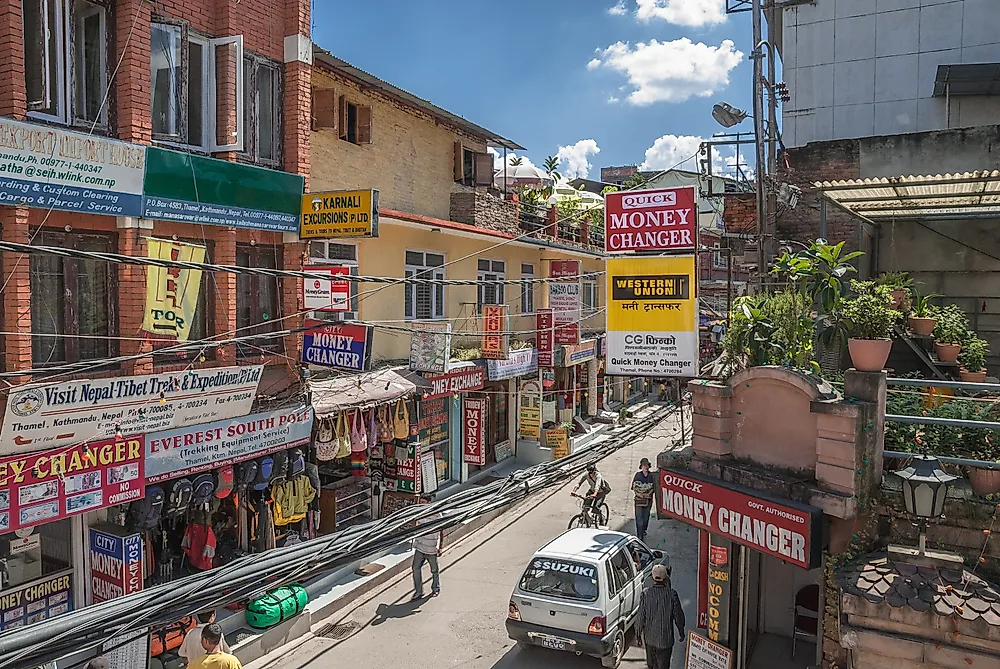 Nepal is a country in Southern Asia. It is landlocked in the Himalayas region while part of the country lies in the Indo-Gangetic plains. In 2018, Nepal had a GDP on purchasing power parity of about $84 billion and GDP per capita on purchasing power parity of $2,842. Similarly, in the same year, the country had a nominal GDP of $27 billion and nominal GDP per capita of $919.
In 1951, the country entered the modern era without roads, hospitals, electric power, telecommunications, civil service, or industry. However, the country has made considerable progress and has managed to achieve sustainable economic growth. Today, the leading industries in Nepal include tourism, agriculture, food and beverages processing, and textiles.
Agriculture
Agriculture is one of the most important economic activities in Nepal, and it employs approximately 65% of the country's population while accounting for 31.7% of the GDP. Nepal's arable land is about 20% of the total land area, and forests which include pasture and shrubs cover another 40.7% of the country's land area, while the rest is only mountainous terrain. Some of the most common food crops cultivated in Nepal include rice, wheat, vegetables, and fruits.
Tourism
Tourism in Nepal is the largest of all industries, and it is the largest foreign income earner and revenues. Nepal has been famous for mountaineers because the country has several of the world's tallest mountains. Other famous attraction sites in Nepal include the Lumbini World Heritage Site as well as the Gautama Buddha's birthplace, which is located in the central part of the country.
Manufacturing
Manufacturing in Nepal represents a small part of the economy, and it is mainly a growing segment. The manufacturing industries are typically small and localized on agricultural food processing. The manufacturing of jute, which is based in Birātnagar region, is one of the major earners of foreign exchange. There are also sugar factories in Nepal located in Bhairahawā, Birātnagar, and Birganj. Other manufacturing establishments in Nepal include meat processing plants in Hitaura, Sawmills, and numerous oil and rice mills located in Terai region.
Over-Reliance On Aid
Nepal has been relying heavily on foreign aid as well as donor coordinated development programs channeled through the Nepalese Development Forum having membership drawn from the international financial institutions, donor countries, and Inter-governmental organizations. The leading bilateral donor aid to Nepal is the United Kingdom, while the World Bank and the Asian Development Bank are the leading multilateral aid donors.