Economics
What Are The Biggest Industries In Japan?
Japan has a thriving manufacturing industry.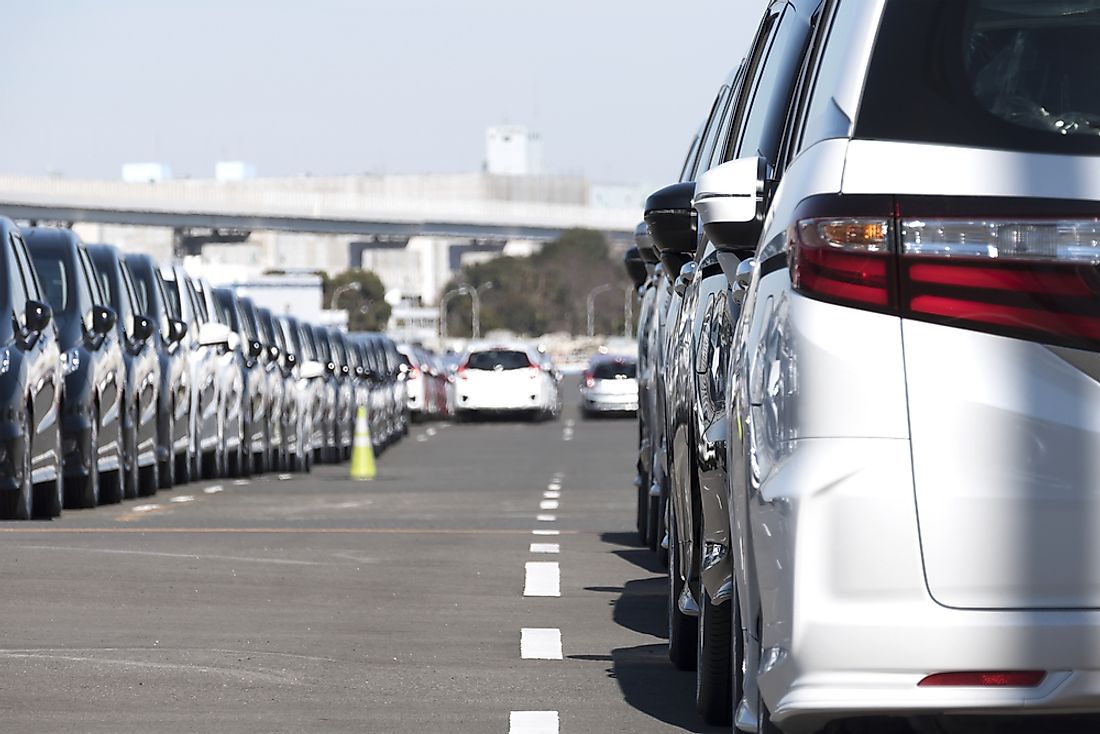 Japan has a market-oriented and highly developed economy. The country has a second most developed economy in the world and is a member of the Group of Seven (G7) countries. According to the IMF, Japan has a GDP of around 5 trillion.
Presently, Japan has focused on the manufacture of precision and high-tech items such as hybrid vehicles, robotics, and optical instruments. Here is a list of the largest industries in Japan.
Agriculture
Agriculture in Japan plays a significant role and contributes approximately 1.4% of the national GDP and about 12% of the land in the country is appropriate for farming. The country lacks arable land, and therefore the terrace system is utilized in small areas. As a result of these, Japan has the highest level of crop output per unit area in the world and a total agricultural self-sufficiency ratio of approximately 50% on less than 14 million acres of cultivated land.
Manufacturing
The manufacturing industry in Japan is the most diversified with various advanced industries which are exceedingly successful. Japan has managed to become a leader in technological development in a wide range of fields of manufacturing which include semiconductors, consumer electronics, optical fibers, automobile manufacturing, optoelectronics, copy machines, facsimile, and optical media among others. The country is also a leader in biochemistry and fermentation process in the food industry. Some of the motor vehicles companies in Japan include Toyota, Honda, Nissan, Suzuki, Mazda, Mitsubishi, Isuzu, and Subaru. There are also motorcycle companies like Kawasaki, Yamaha, Suzuki, and Honda.
Fishing
Medium-sized boats fishing offshore account for more than 1/2 of the total fish production in Japan. On the other hand, deep fishing from large vessels account for the remaining portion of the total fishing in the country. Some of the seafood caught includes crabs, mackerel, tuna, sardines, pollock, salmon sauries, clams, trout, and squid among other seafood species. Freshwater fishing in Japan include species like trout, salmon. Fish farms and hatcheries account for about 30% of the fishing industry in the country. In Japan, there are approximately 300 fish species in the various rivers in the country and some of the fish in these rivers include chub, catfish goby, herring, and other freshwater creatures like crayfish, crabs, and lobsters.
Tourism
Tourism in Japan has been a growing industry over the years. The Summer Olympics of 2020 will be held in Tokyo Japan, and the government is projecting that it will receive approximately 20 million visitors every year by that time. Some of the famous places in the country include Shibuya, Shinjuku, Asakusa, and Ginza areas in Tokyo. Other favorite tourist places include Kyoto and Osaka cities. Hokkaido is also a famous destination for tourists and has many ski resorts and luxury hotels with some being constructed around the area. Himeji castle is another popular tourist attraction in the country as well.
Other Important Industries
Other significant and major industries in Japan include mining and petroleum exploration, and vast deposits of rare earth metals have been discovered in the coastal areas of Japan. Service industry also plays a significant role in the economy and accounts for approximately three-quarters of the total output in the economy. The major players in the service industry include real estate, insurance, retailing, banking, telecommunication and transport, and some of the major players in the industry include companies such as Mitsubishi Estate, Mitsui Sumitomo, Mizuho, NTT, Softbank Japan airlines, and Nomura among many others.
About the Author
Benjamin Elisha Sawe holds a Bachelor of Arts in Economics and Statistics and an MBA in Strategic Management. He is a frequent World Atlas contributor. 
This page was last updated on August 22, 2019.
Citations
Your MLA Citation
Your APA Citation
Your Chicago Citation
Your Harvard Citation
Remember to italicize the title of this article in your Harvard citation.