What Are The Biggest Industries In Colorado?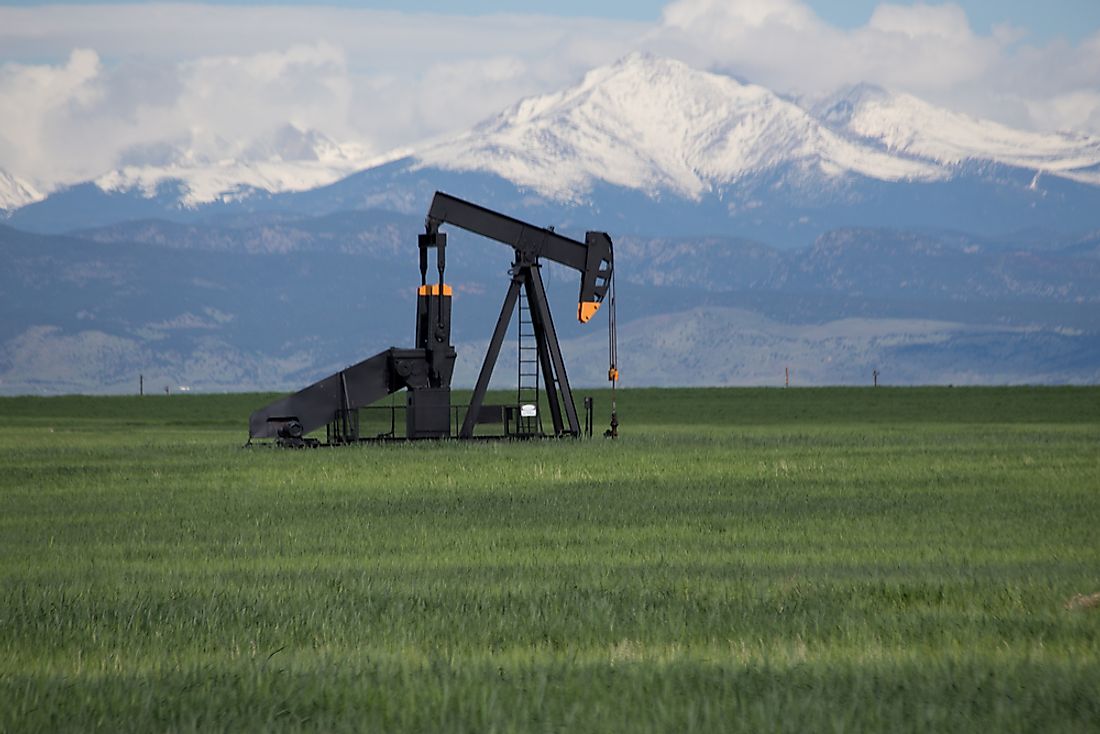 Colorado is a state in the United States that is located on the western region of the country. Its capital and largest city is Denver. In 2016, the GDP of Colorado was US$292.512 billion. The largest sectors in the economy of Colorado are agriculture, mining, manufacturing, and services sector (mainly tourism).
Manufacturing
Manufacturing is the chief driver of Colorado's economy since most of the manufactured goods are exported. This sector is dominated by both start-ups and Fortune 500 companies. One of the reasons why the manufacturing companies in Colorado are performing extraordinarily is their adoption of advanced manufacturing technology. Examples of companies operating in this sector include Vestas (makes wind blades and turbines) and Ball Aerospace and Technologies Corp (manufactures NASA products such as spacecraft and telescopes). Colorado is also home to some advanced technology companies such as IBM, Oracle, and Arrow Electronics. These companies make computers and communication devices. Additionally, the manufacturing sector also engages in food processing of beer, meat-packaging, soft drink bottling, and animal feed production.
Mining
The mining sector in Colorado majorly entails gas and oil extraction. From 2005 to 2015, the industry saw crude oil production quadruple, as well as natural gas production increase by 51%. Half of Colorado's electricity needs are met by coal energy. Besides oil and gas, mining of other precious stones and metals also takes place in Colorado. Examples of these are sand, gold, gravel, molybdenum, zinc, silver, lead, granite, and limestone. In spite of gold being used in jewelry, it is also used in medicine, dentistry, computers, and mobile phones. Limestone, on the other hand, is a fundamental component in the construction industry to make bridges, durable buildings, and sidewalks. Molybdenum is used in steel alloys to make automotive parts and also acts as a high-value lubricant. In 2017, Colorado's mining sector employed approximately 60,000 people and contributed close to 7 billion dollars to the state's GDP.
Agriculture
The agricultural sector in Colorado is also a significant contributor to the economy of the state. About half of Colorado's 66 million acres of land is used for agricultural purposes. The farmers own large farms and ranches which are predominantly used for animal rearing. The animals kept by the locals include cattle and calves, emu, ostriches, and bison. On the other hand, 25% of the agricultural land is utilized to grow crops such as melons, sweet corn, beans, olathe, sorghum, palisade peaches, sugar beets, sunflowers, grapes, and mushrooms. The leading fruit crop grown in Colorado is the apple. Agriculture contributes revenue amounting to about $40 billion annually. Most of this revenue comes from the export of cattle and calves, hay, corn, wheat, and dairy. There are close to two million calves and cattle in Colorado which makes Colorado the fourth largest exporter of frozen and fresh beef in the United States.
Services 
The services sector is also among the major industries that largely contributes to the GDP of Colorado. It encompasses provision and payment of medical services, university education services, high tech services, finance, wholesale and retail trade, healthcare, engineering, legal services, tourism, and software development among others. Tourism is among the largest service industries in Colorado. In 2016 alone, the industry reported having received 31.5 million tourists. In the tourism sector, sales occur in the form of payment for accommodation, visits to tourist attraction sites, and activities such as skiing, hiking, and mountain climbing. An emerging form of tourism, business tourism is quickly becoming a primary source of revenue in the tourism sector. This kind of tourism involves hosting business meetings and conferences.