What are the Four Big Tech Companies in the US?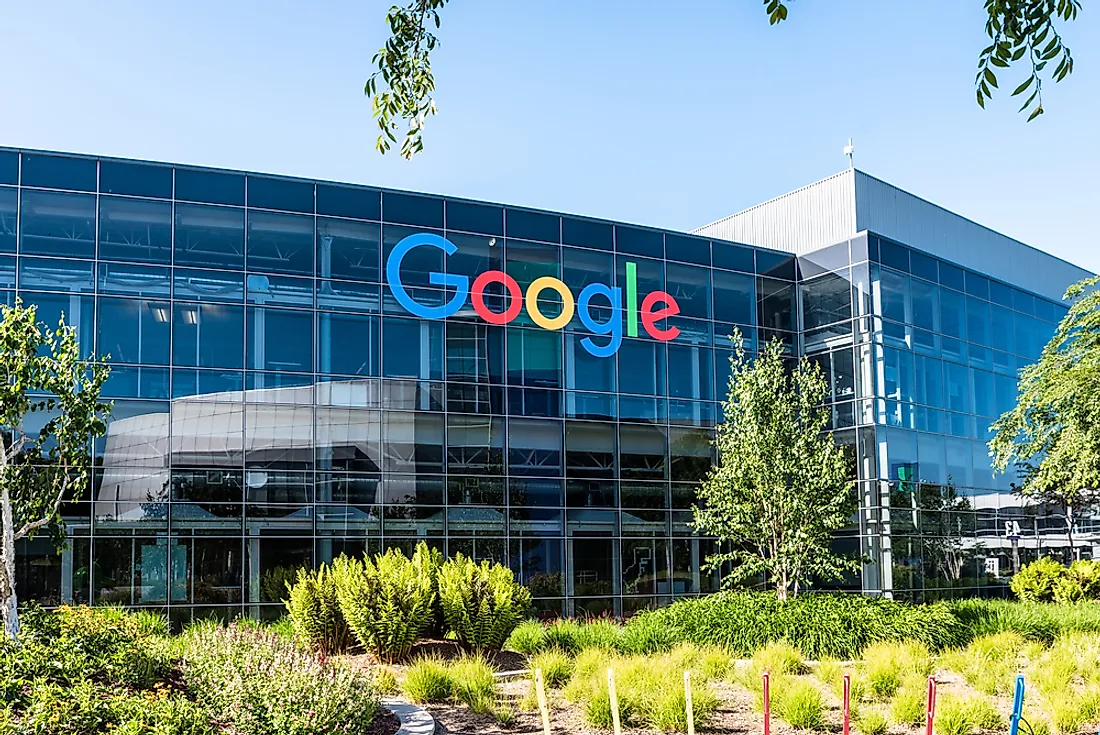 The rise of large tech companies can be attributed to many factors including globalization, digitalization, and increased technological innovations. In the United States (US), the "Big Four" tech companies are Google, Amazon, Facebook, and Apple, which together have the nickname "GAFA." Additionally, Microsoft is also sometimes included on the list of big tech companies, which become known as the "Big Five," and are abbreviated as GAFAM.
Google
Google is an American-based multinational technology firm that provides internet-related products and services. Some of the products and services that Google specializes in include cloud computing, search engine, hardware, software, and online advertising technologies. Its subsidiaries include YouTube, Google.org, Google Nest, Google AdMob, Waymo, Google Japan, and Double Click. The company was founded by Larry Page and Sergey Brin, who are both former students of Stanford University. Presently, the company employs about 12,000 employees, and the current CEO is Sundar Pichai. Google is popular for its employee-friendly work environment, and the company prides itself on attracting some of the most intelligent minds in the technology industry.
Amazon
Amazon is a multinational technology company based in the US. The company was founded in 1994 by Jeff Bezos as an online bookstore, but has diversified its portfolio to include the sale of jewelry, food, electronics, apparel, software, video games, and furniture among other products. Amazon owns approximately 40 subsidiaries including Audible, Zappos, AbeBooks, Whole Foods Market, AmazonFresh, PillPack, Alexa, Amazon Books, and Amazon Studios. As of 2018, the company had 647,500 employees, and its headquarters are located in Arlington, Virginia and Seattle, Washington.
Facebook
Facebook, formerly known as FaceMash, was launched in July 2003 and founded by former Harvard University students, namely Mark Zuckerberg, Andrew McCollum, Eduardo Saverin, Dustin Moskovitz, and Chris Hughes. It is a social networking and advertising service that ranks highly in comparison to other social media sites such as Twitter, WhatsApp, Instagram, and YouTube, with 2.3 billion monthly active users in December 2018. As of Jun 2019, the company had 39,651 employees and its headquarters are located in Menlo Park, California. 
Apple
Apple is a multinational corporation that was founded in April 1976 by Steve Jobs and Steve Wozniak, who were aged 21 and 26, respectively, at the time. Both Jobs and Wozniak were college dropouts who were passionate about electronics, and Wozniak was a self-taught electronics engineer who utilized his knowledge to build the first Apple Computer. Today, the company sells servers, personal computers, consumer electronics, and computer software. Apple also owns retail stores, known as Apple Stores, and distributes media content. The company's headquarters are in Cupertino, California. The current chairman of Apple is Tim Cook.
Criticisms of the Big Four Tech Companies
The Big Four tech companies have been accused of gaining market dominance by purchasing potential competitors. For instance, Google acquired both Double Click (an ad company) and Waze (a mapping service). They have also been criticized for stifling competition, as Amazon has been accused of copying competitors' goods that are sold through the Amazon website. Consequently, the Big Four tech companies are considered a potential threat in the US since they have too much power over the economy, democracy, and society. Debate on whether or not these companies should be split up is ongoing.