Global High Tech Exports By Country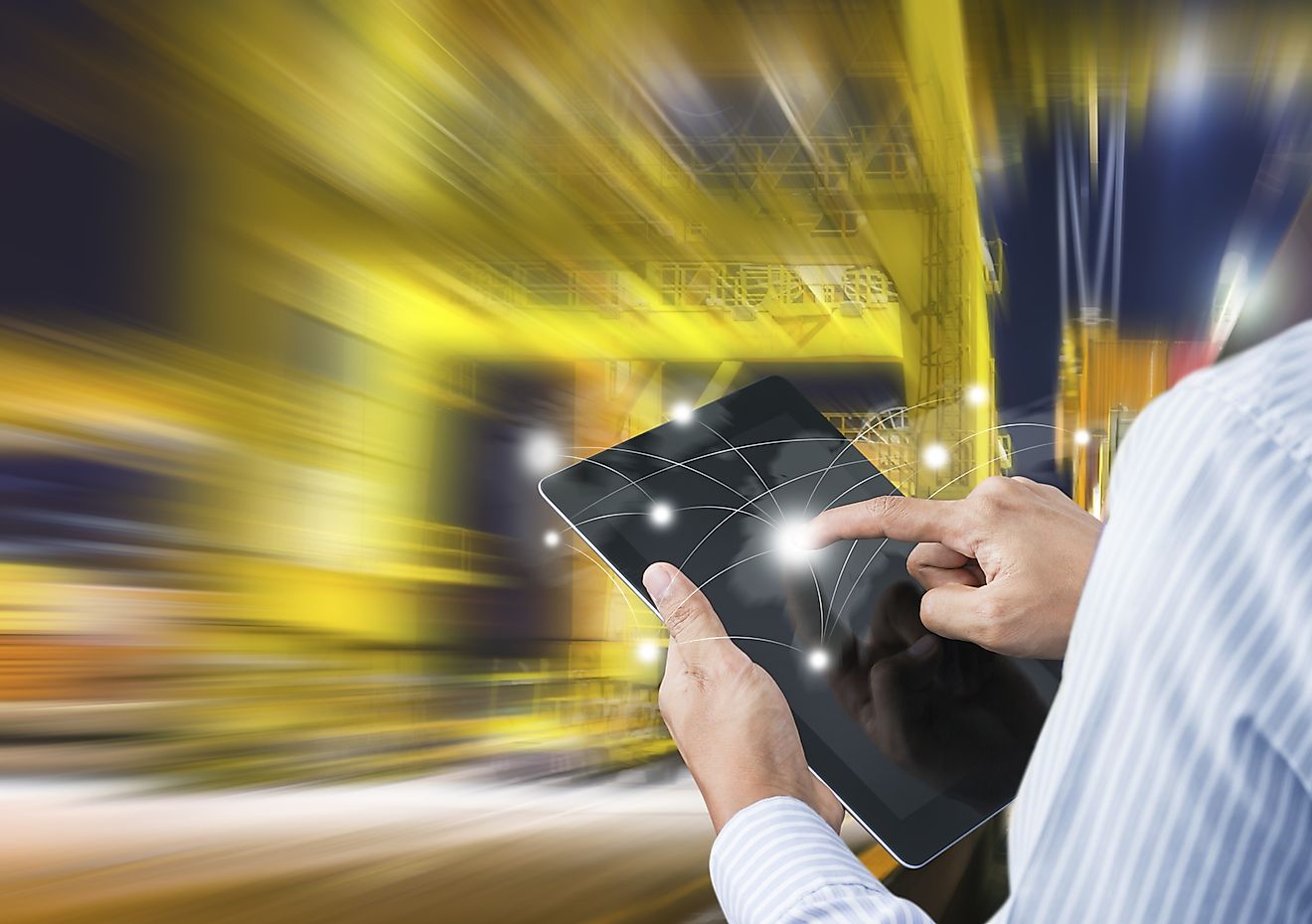 As technology continues to expand its range, so too does the international market from which the product is sourced. The leading worldwide countries in high-tech exports seem to be in a never-ending competition for the top dog position. The world trade market has witnessed quite a change in which country is leading the supply of high-technology exports in the last 10-15 years. For example, the leading countries listed have exchanged places as top ranking export leaders of the world, with the US and China especially switching places several times but remaining near the top of the list.
World Leaders in the Technology Trade
High-technology exports include all products which require significant resources and research in order to develop and produce, including the aerospace, computer, pharmaceutical, scientific instruments, and electrical machinery industries. Developing countries in parts of Asia are taking some large strides in the area of high-tech development and world high-tech exports, accentuated by China beginning to overtake the US to lead the globe in this sector since 2000. In 2013 the world witnessed the US lose its leading place in high-tech exports to China, which surpassed the US as number one by nearly 6.5%.
Emerging Giants
Other countries that are still developing and beginning to compete in the high-tech export market include Indonesia, Malaysia, South Korea, and Vietnam. Some economics experts think that their prospects could hinge on changes in government policy, political leadership, and in business practices. These countries remain near the top 20 in high-tech exports across the globe, which is a good position to have as they continue to develop their role in the world trade market.
R&D Investment
Not surprisingly, the top countries for high-tech exports also spend a great amount of money on the research and development (R&D) of high-tech commodities. As a matter of fact, in some cases they may be spending at ten or more times as much as their foreign competitors. The prospect for diverting an increased level of funding into R&D leaves plenty of room for other countries to develop their own technologies and fight for a position in global high-tech exports. However, new developments in the high-tech world means that smaller countries must strive to keep up. Keeping up with high-tech improvements might be a challenge, as new development takes money and some of the top contenders are still working to elevate their status from that of a poor developing country.
Human Capital Drives High Technology
Most times, the cost of labor is cheaper in developing countries, so it comes as no surprise that the leading countries in exporting high-tech gadgets are often having their products created outside of their own countries. For example, China outsources its high-tech exports as joint ventures which may seem to increase the exports from those developing countries. Those countries have individuals who think about how to improve on the technologies that they see in the factory. This creates opportunities for technological advances in these countries, which may enhance the developing country's chances for competing on the world market for high-tech exports.
Global High Tech Exports By Country
| Rank | Country | High-Tech Exports (US Dollars) |
| --- | --- | --- |
| 1 | China | $560,058,333,865.00 |
| 2 | Germany | $193,087,960,652.00 |
| 3 | United States | $147,833,168,925.00 |
| 4 | Singapore | $135,601,531,429.00 |
| 5 | South Korea | $130,460,427,536.00 |
| 6 | France | $112,999,509,750.00 |
| 7 | Japan | $105,075,614,374.00 |
| 8 | Netherlands | $69,039,551,874.00 |
| 9 | Malaysia | $60,371,906,718.00 |
| 10 | Switzerland | $53,350,361,422.00 |
| 11 | Mexico | $45,418,666,690.00 |
| 12 | Thailand | $33,901,233,425.00 |
| 13 | Italy | $29,752,353,792.00 |
| 14 | Canada | $29,136,849,244.00 |
| 15 | Vietnam | $27,819,466,251.00 |
| 16 | United Kingdom | $24,215,736,361.00 |
| 17 | Ireland | $21,914,722,722.00 |
| 18 | Czech Republic | $20,921,357,479.00 |
| 19 | Philippines | $19,644,559,022.00 |
| 20 | Austria | $18,412,394,058.00 |
| 21 | Sweden | $17,024,529,823.00 |
| 22 | India | $16,693,424,357.00 |
| 23 | Spain | $16,346,453,615.00 |
| 24 | Hungary | $14,470,677,145.00 |
| 25 | Poland | $12,052,190,656.00 |