What Are The Best Airline Lounges?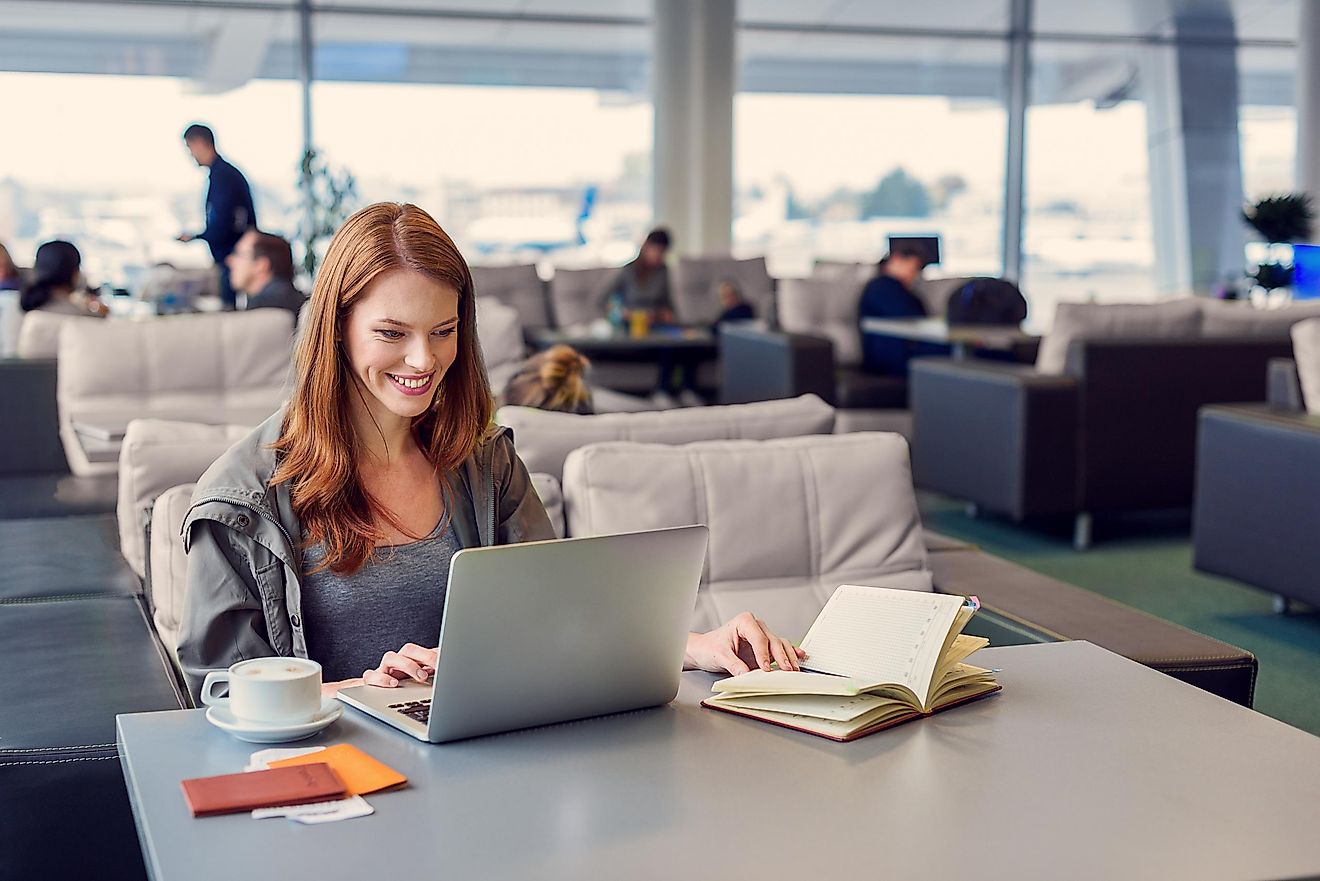 Delta's flagship Sky Club is found at the world's busiest airport.
Air France First Class Lounge in Paris has food inspired by a Michelin-Star chef.
Many lounges have free food and spa services.
One thing that makes air travel less stressful is a luxurious airline lounge. Over the years they have gotten better and better, and you do not always need to fly first class to enjoy them. Here is a selection of some of the best.
8. United Club, George Bush Intercontinental Airport, Houston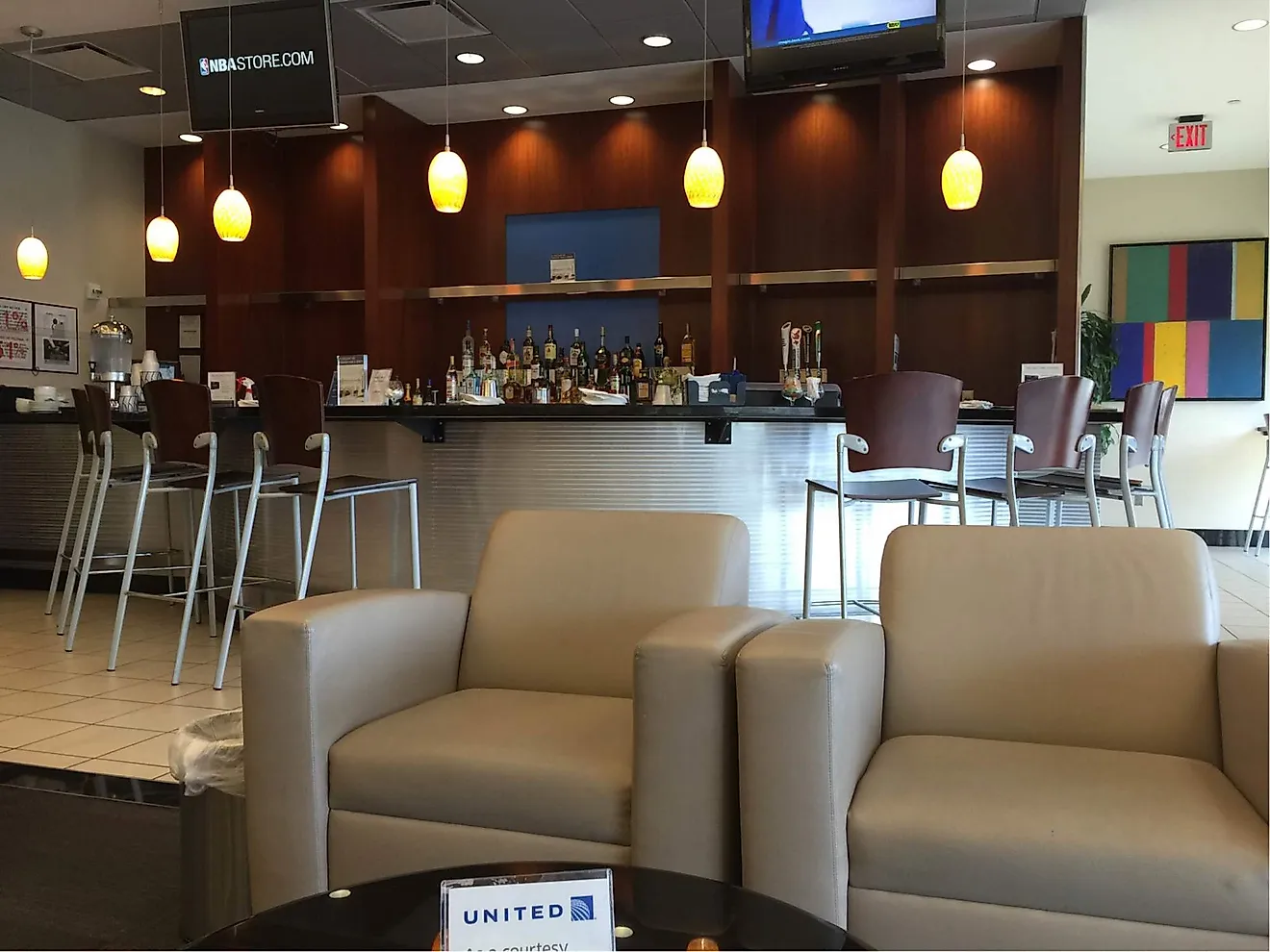 United Airline's standout club takes up three floors and has a stellar staff. The cocktails here are complimentary, and there are private showers, a children's area, internet terminals, copiers, and printers. The overall feel is sleek, modern, and relaxing, and the lounge is open to United Club members.
7. Lufthansa First Class Lounge, Frankfurt Airport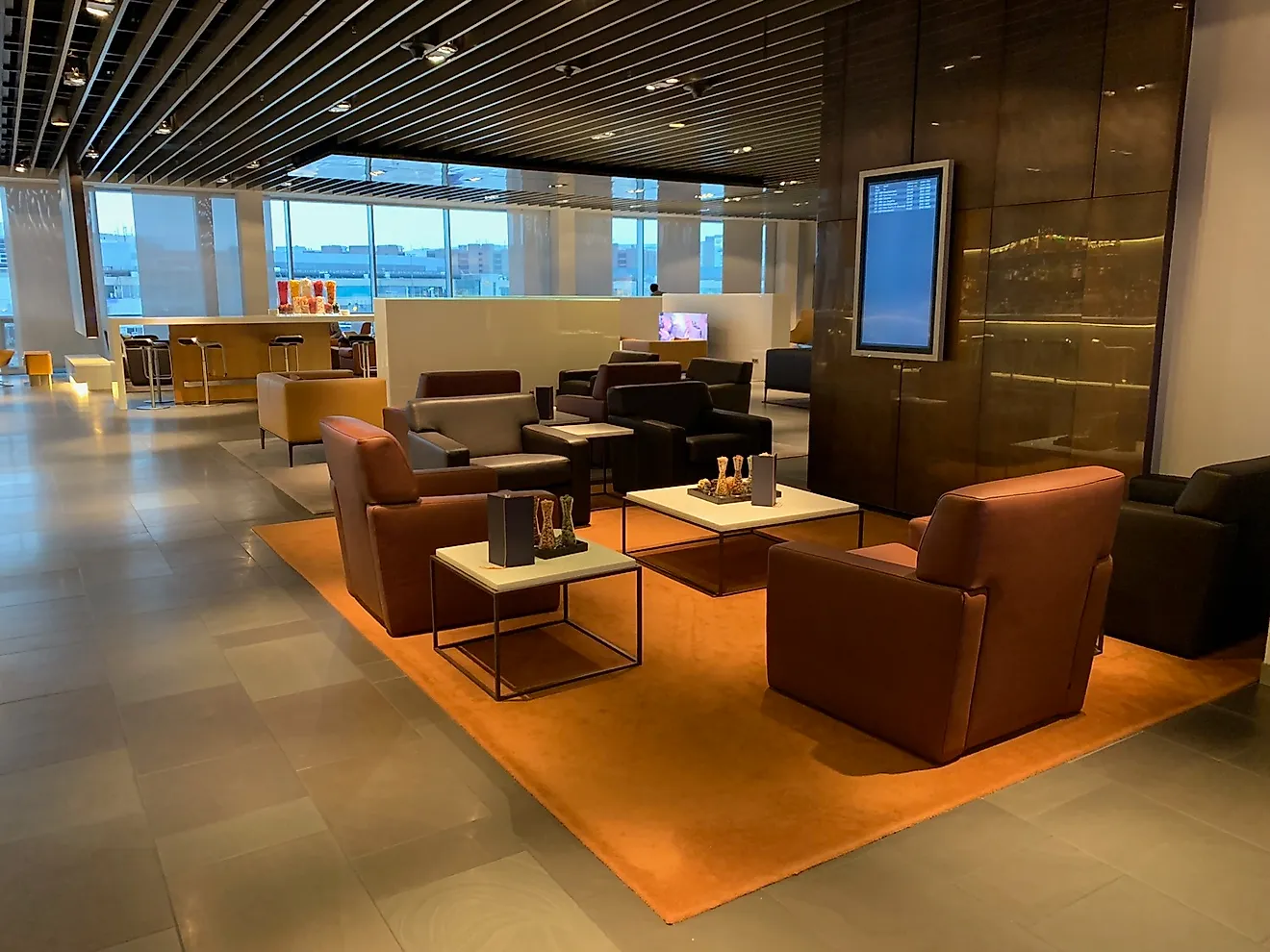 This lounge stands out because it is part of Lufthansa's first-class terminal, meaning that first-class passengers can skip the regular airport terminal. Perks include personal assistants, excellent food and drink prepared by a gourmet entertainment catering company, shower rooms, and comfy nap rooms. The clean German design here is low-key and relaxing.
6. Virgin Atlantic Clubhouse, John F. Kennedy International Airport, New York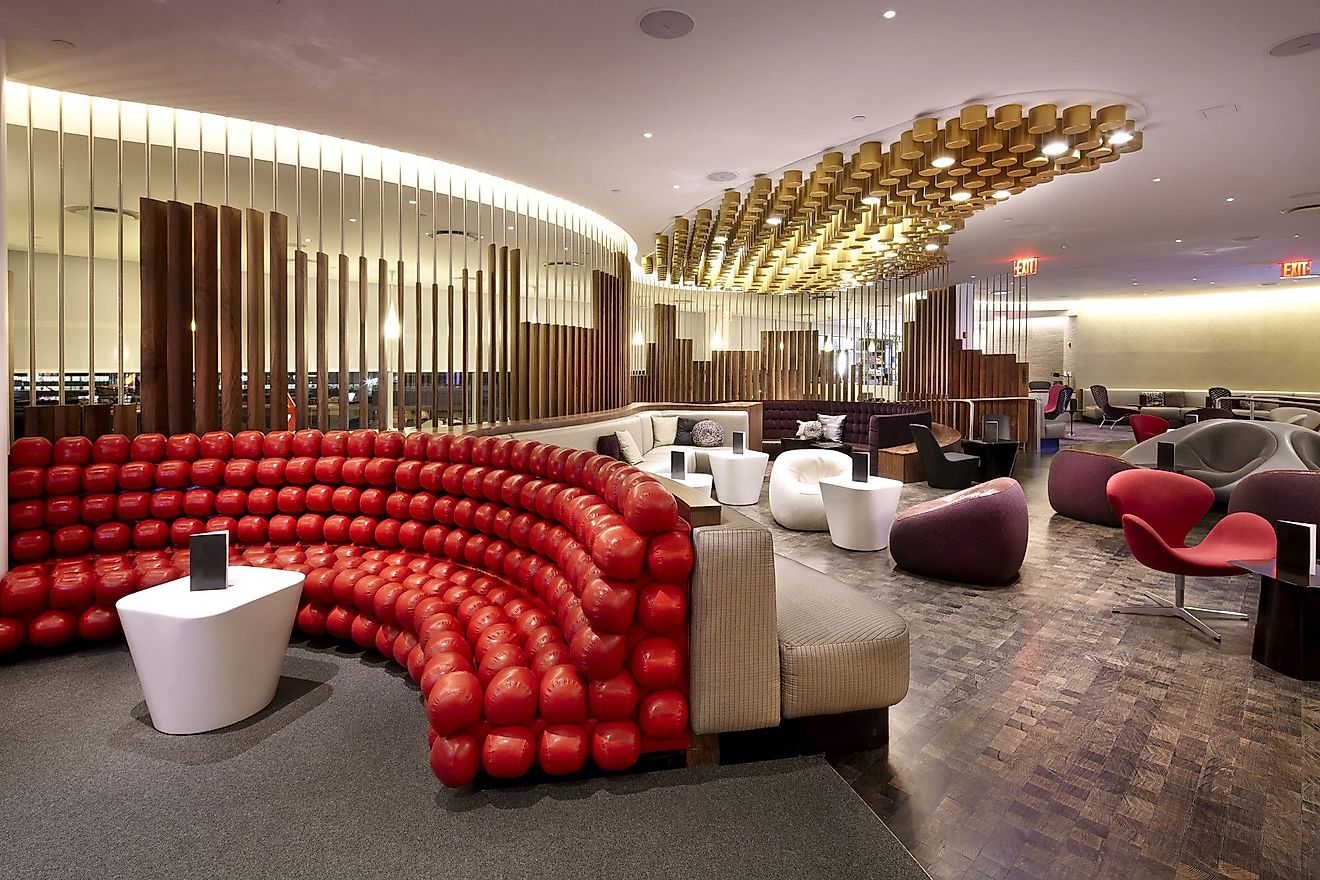 This newer airport lounge is open to Flying Club Gold members Upper-Class passengers. Amenities include a dining area with delicious meals, fine wines, and desserts. There is also an entertainment zone, showers, free wellness services, luggage storage, and a full bar.
5. AA Admirals Club, Los Angeles International Airport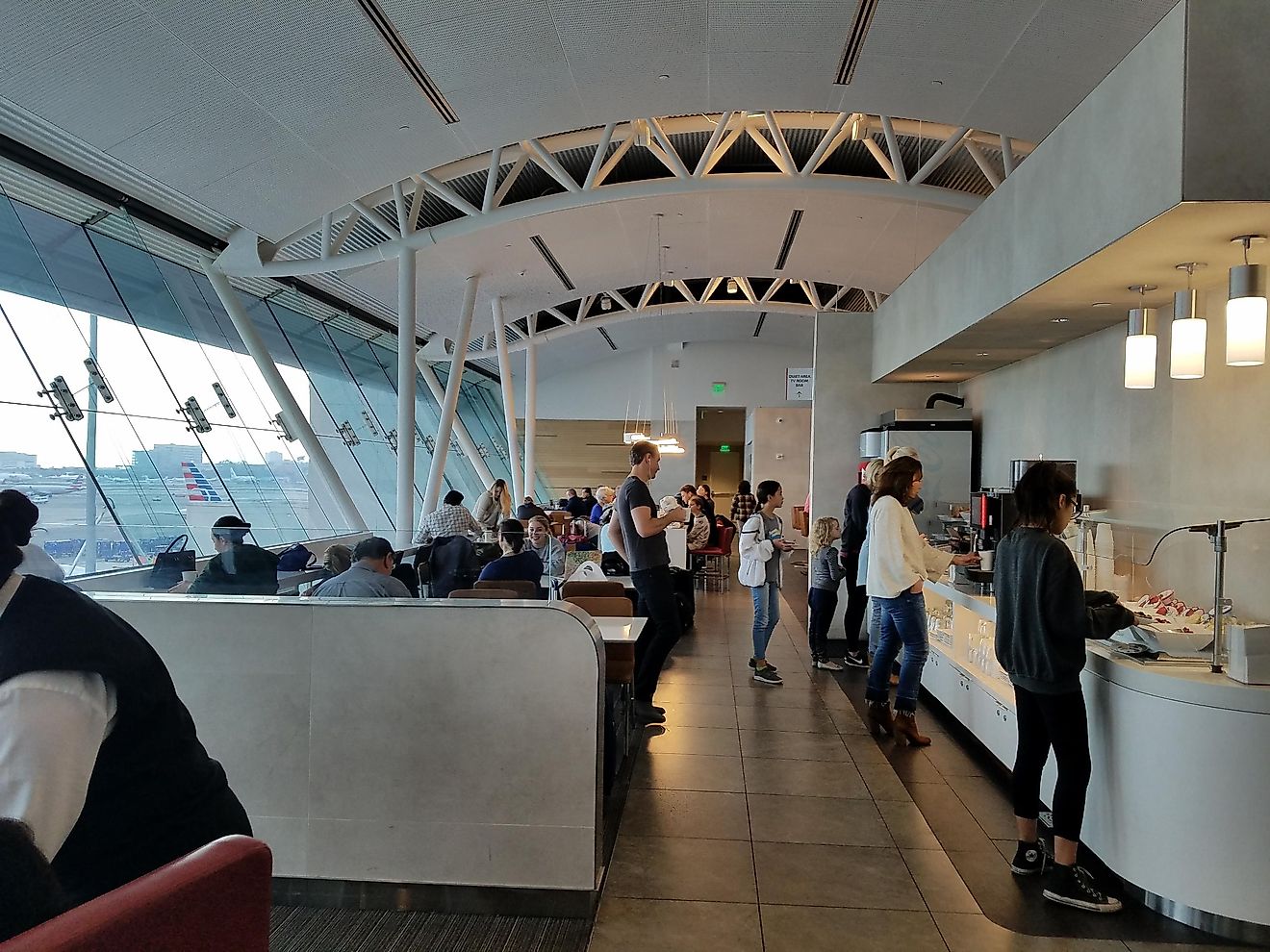 American Airlines' Admirals Club is open to Admirals Club members, and certain First and Business Class ticket holders. This lounge is AA's best, with an attentive staff, great food, a children's play area, showers, and special "power chairs" built with their own power outlets.
4. British Airways Concorde Room, London Heathrow Airport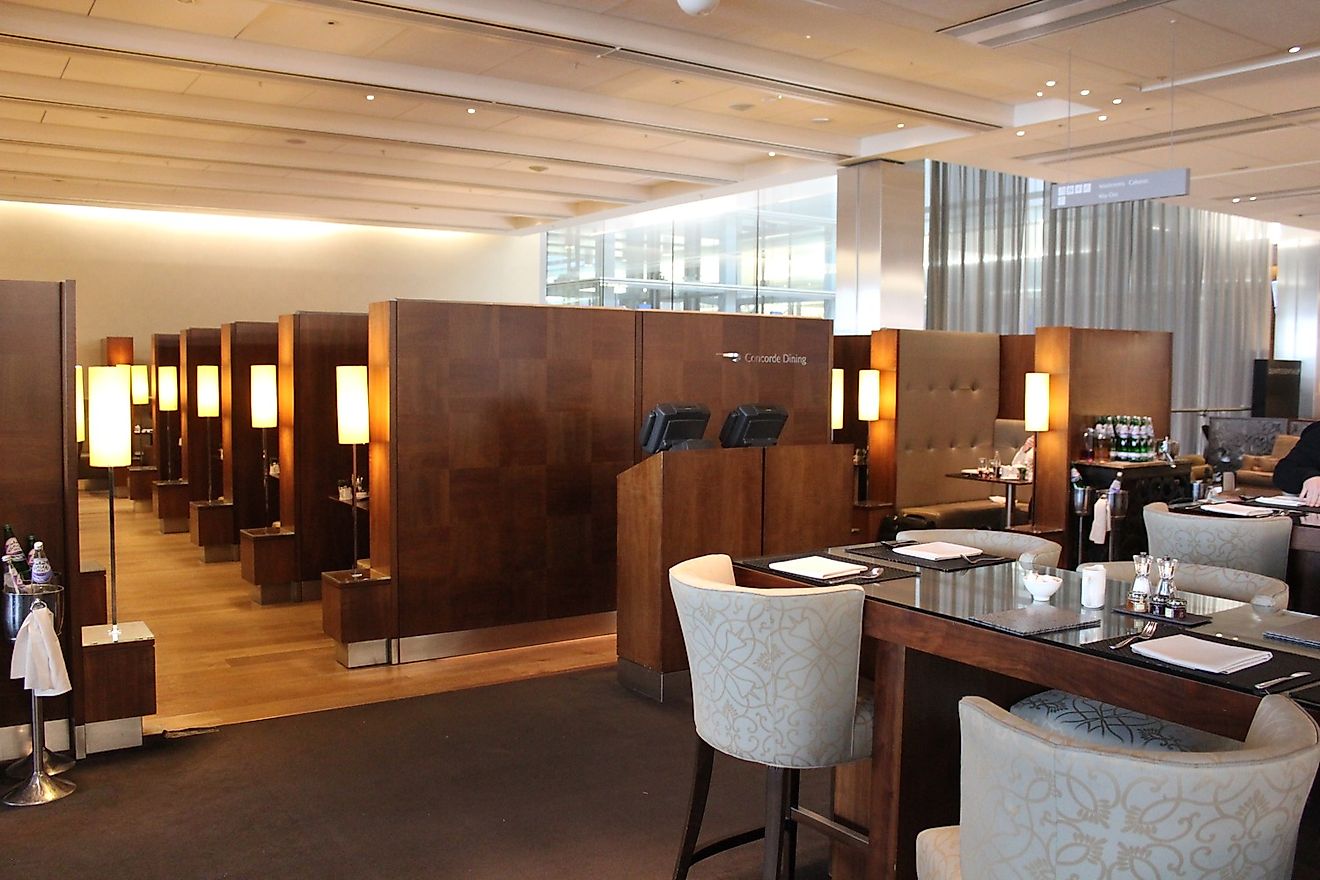 Described as a "luxury living room," this extensive lounge is styled in the British tradition, with lovely sofas and warm fireplaces. The food is top-notch, and there are private cabanas with day beds for privacy; massage treatments are also available. This lounge is for First Class passengers only.
3. Air France First Class Lounge, Paris-Charles de Gaulle Airport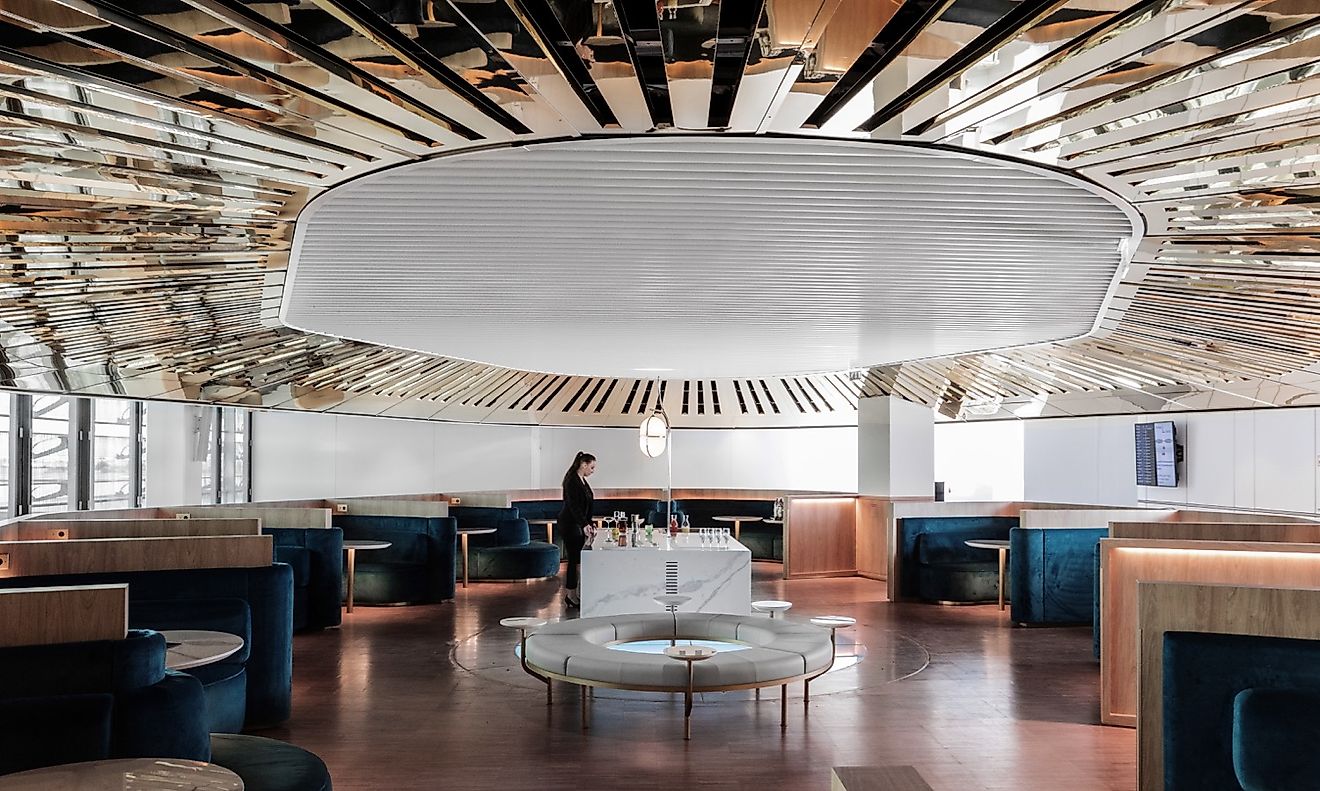 This elegant lounge is not easy to get into, as it is for First Class elite members of Air France's frequent flyer program. The tastefully designed space has a restaurant, lounge chairs, and day beds. Guests enjoy gourmet food inspired by Alain Ducasse, a Michelin Star chef. The service is superior, with an individual assigned to each traveler, and a complimentary (30-minute) spa treatment is also part of the package.
2. Emirates First Class Lounge, Dubai International Airport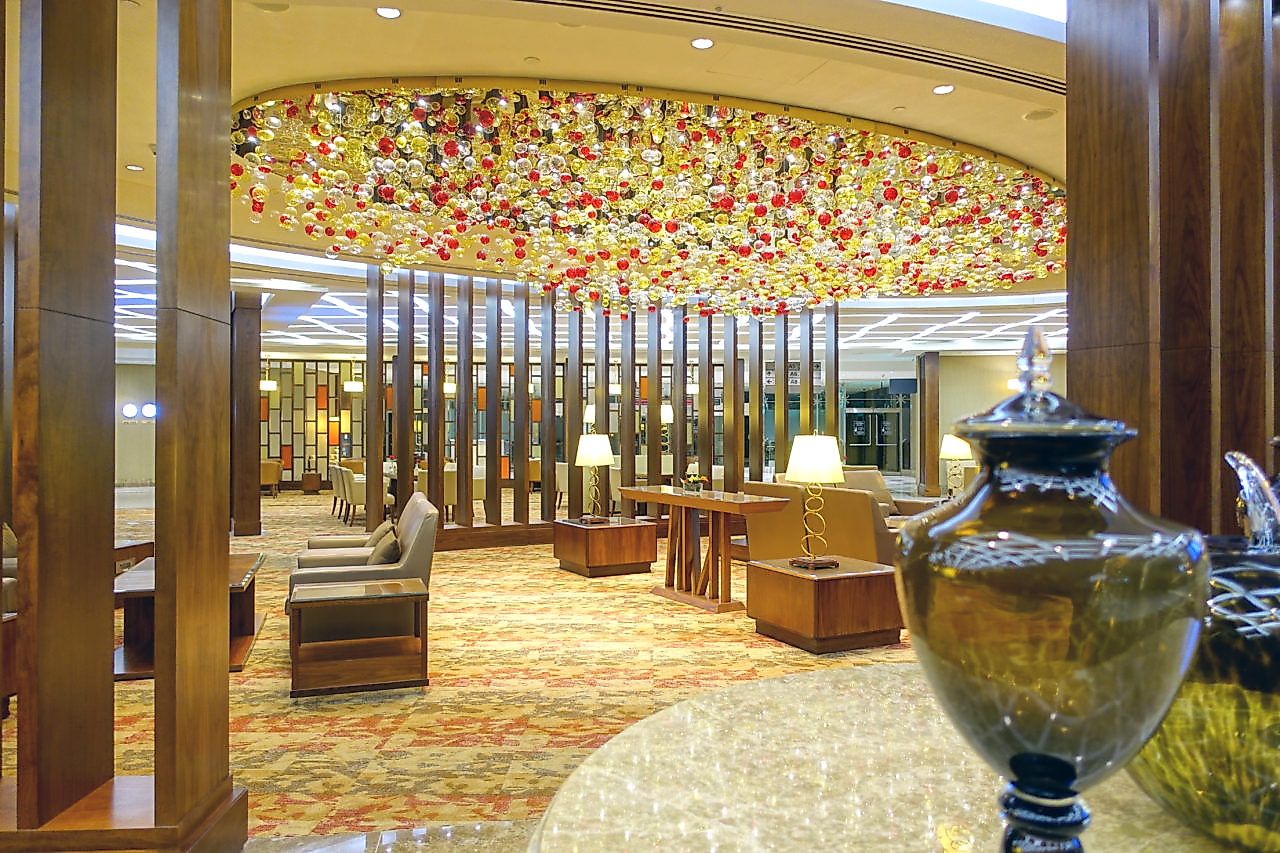 This lounge is one of the biggest First Class lounges in the world, and almost takes up the terminal's entire top floor. Inside is an outstanding restaurant with a myriad of food options, showers, a cigar lounge, and a sleeping area. Travelers can also relax with free treatments at the modern spa.
1. Delta Sky Club, Hartsfield-Jackson Atlanta International Airport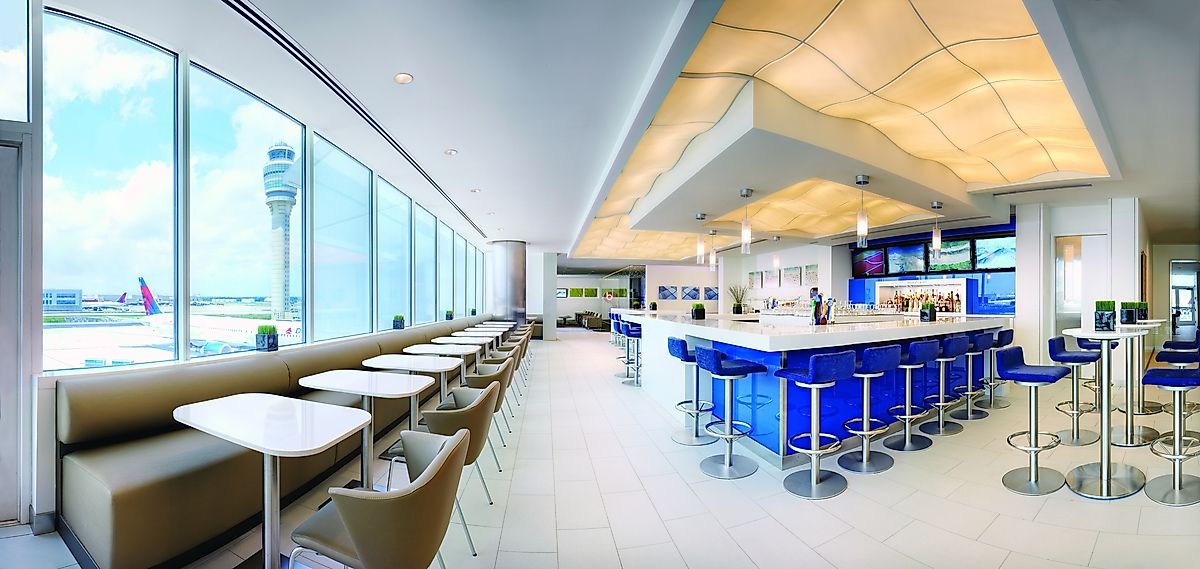 Delta's flagship Sky Club is found at the world's busiest airport and provides a relaxing oasis. It is for Sky Club members only, and Executive Sky Club members can bring one or two guests. There are complimentary wines, beer, and spirits, with additional fees for top-shelf drinks. Those who need to keep busy can use the private window cubes to work in, and there are modern showers with lockers (that include built-in outlets).