Air Algérie: National Airline of Algeria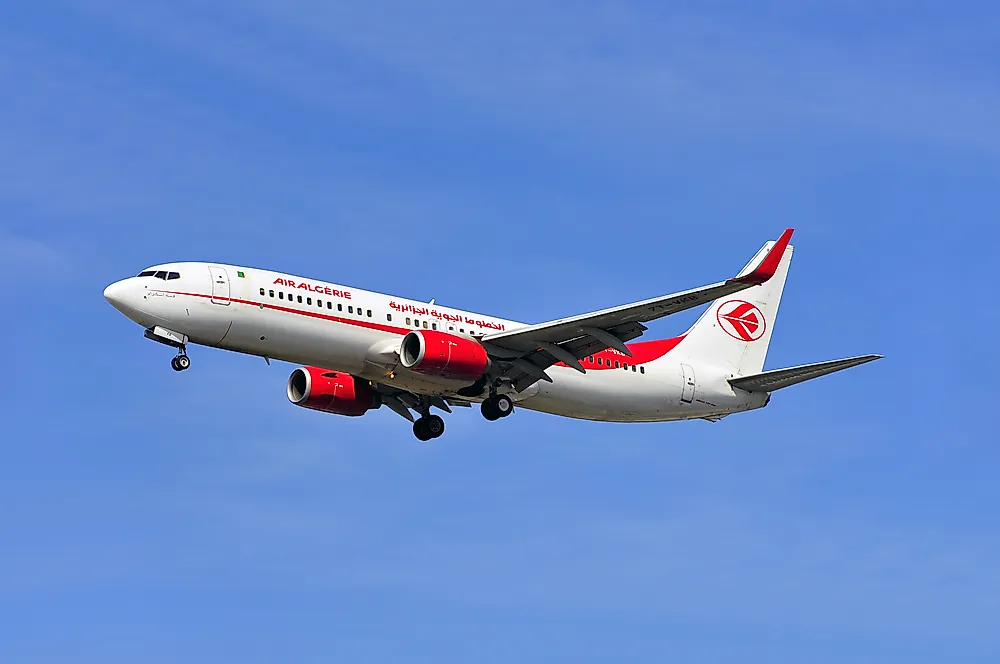 Air Algerie is the official national airline of the Republic of Algeria and has been so for the past 70 years. The airline has its central headquarters in Algiers with most of its flights taking off from the Houari Boumedienne Airport with trips outside the country to more than 39 destinations as well as 32 local destinations serviced by other smaller airports. Air Algerie is part of the International Air Transportation Association, the Association of African Airlines, and Arab Air Carriers Organization.
History of Air Algerie
Before independence, all the flights to and from Algeria were a preserve of French airline firms who through the Compagnie Generale de Transports Aeriens operated trips from Europe to Algeria using charter flights in the 1940s. Back then the planes in use were the three 34-seater planes called the Bretagnes and smaller seven DC-3s. After Algeria broke away from the French rule in 1962, the French companies that controlled 98% of Air Algerie ceded ground and the government gained control by buying 51% of the assets; this was later increased to 57% in 1964 which increased to 100% by 1972. In 1997 Air Algerie became an officially limited company with more than 150 agencies in Algeria and abroad.
Destinations
Air Algerie flies to more than 43 international destinations in 28 countries. Some of the countries that the airline operates include Canada, Tunisia, China, Saudi Arabia, UAE, Burkina Faso, Egypt, and Ivory Coast among others. The airline also flies to 32 local destinations using secondary airports like Annaba, Batna, Setif, Constantine among others. The airline offers two types of cabins for its passengers, the business class, and the economy class each coming with their unique services.
Air Algerie Fleet
In a bid to compete with other rival airlines across Africa and the globe as a whole, Air Algieri has invested in modern airplanes. In 1998 ten 737s were ordered to replace the old 727s. The first ever Boeing 737-600 was introduced to the airline in May 2002 which made Air Algerie only the 5th airline at that time to operate the new type. In 2012 the company invested more than $500 million towards purchasing eight aircrafts with two of them being freighters. More money has been poured into the airline to improve it and make it the best on the continent. As of 2016 Air Algerie has a total of 59 airplanes with ten more in the assembly line awaiting deployment.
Accidents
Like any other transport business, Air Algerie has had its fair share of disasters that range from crashes to hijackings. There have been numerous fatal crashes involving Air Algerie planes; the first one occurred in 1960 through a mid-air collision. Another one happened in 1969 when a fire broke out on board due to an electrical fault. The most recent fatal crash took place in 2014 when ATC controllers lost contact with an Air Algerie flight coming from Burkina Faso. All the 118 people on board perished after the plane crashed in Mali. Cases of hijacking have also hit the airline with the first one taking place in 1970 when three passengers armed with guns hijacked a flight from Annaba airport. Other incidents occurred in 1991, 1994, 1996 with the most recent happening in 2003 when a trip to Lille was taken over by an armed mentally ill passenger who directed the flight to Geneva. There were no casualties.