Society
What and When Is Geography Awareness Week?
Geography Awareness Week is celebrated the third week of November every year.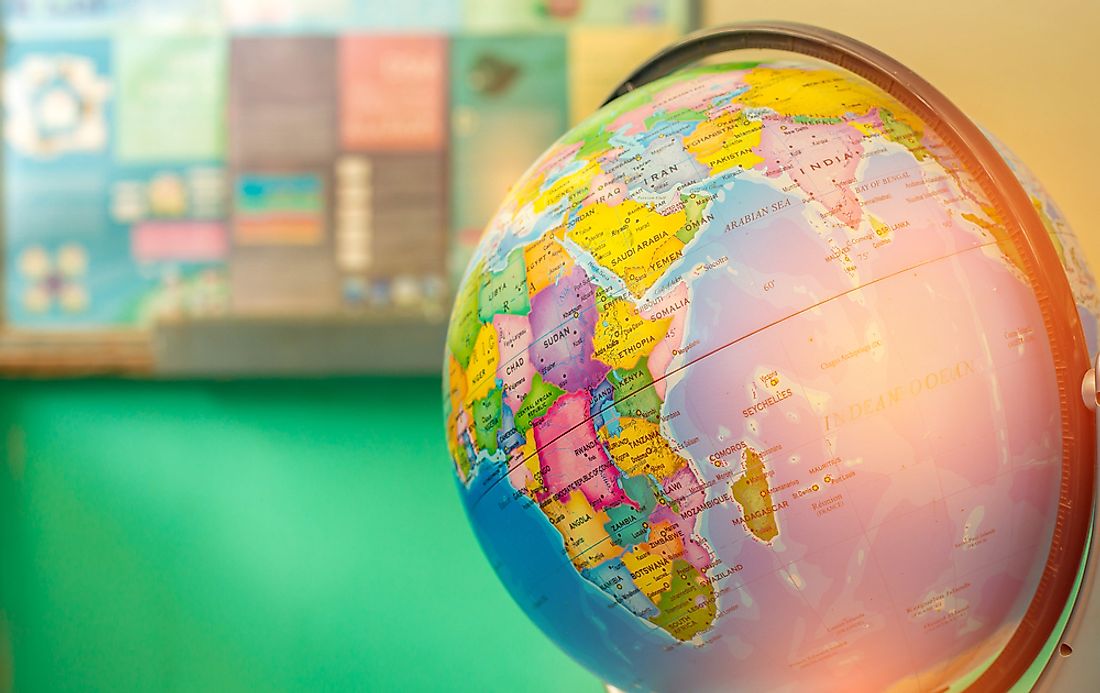 A presidential proclamation made 25 years ago led to the establishment of Geography Awareness Week (GAW). Every year, there are over 100,000 active American participants who contribute to the success of the event. The primary objective of Geography Awareness Week is to challenge people to be more involved in the geographic world around them.
In 2017, the event took place from November 12th to 18th. GeoWeek 2017 also marked 30 years since its inception in 1987. The theme for the GAW was "The Geography of Civil Rights Movements." The 2018 GeoWeek took place from November 11th to 17th, 2018 with the general theme of "Igniting the Spirit of Exploration" although in future GeoWeek will celebrate all aspects of geography without a specific theme. In 2019, Geography Awareness Week will be celebrated from November 10th to 16th and from November 15th to 21st in 2020.
Importance of Geography Awareness Week
The focus of Geography Awareness Week is highlighting the significance of Geography in people's lives.
In the past, Geography was one of the subjects studied in schools. However, it was made optional, and most students avoid taking it due to disinterest. Furthermore, schools seldom emphasize the benefits of Geography studies. Hence, GeoWeek opens the eyes of students to the critical aspects of Geography in life. It does so by having a Geography-related theme each year which focuses on specific aspects of geography.
Also, Geography Awareness Week gives Americans a platform where they can debate on crucial social and environmental issues and problems. It provides a platform where stakeholders can find solutions for challenges such as climate change, overpopulation, and scarce resources like food and water.
Geography Awareness Week Activities
GeoWeek begins with organizers and participants creating activities that are in line with the assigned theme. Even before the actual GeoWeek, different events usually take place throughout the year. Most of the events are held in schools, workplaces, government offices, shopping malls, and even sporting events. Making the events public and accessible provides opportunities for people to see geography in action and learn while having fun. The media are also involved in spreading the news about Geography Awareness Week and its objective.
The chief organizer of GeoWeek is the National Geographic Education. Other participants in the event include institutions, partner organizations, societies, volunteers, and corporations. Having diverse people involved in its preparation enables GeoWeek to be fun and have a diverse outlook. It is also a symbol of unity which promotes cooperation even in other aspects of life.
More specific ways in which people participate in Geography Awareness Week includes making donations, sharing lessons, ideas, and resources related to the year's theme, following the event on Twitter, and attending GeoWeek events. The celebration of GeoWeek will keep improving concerning ideas, donations, and attendance.
The Future of GeoWeeks
GeoWeek is slowly, but consistently gaining more popularity. The approximate number of 100,000 participants may double or triple as people become more aware of the goal of Geography Awareness Week.
Furthermore, the themes covered during the event will keep revolving around the current environmental challenges such as pollution, food scarcity, the impact of nuclear war on the globe, and climate changes.
Finally, the number of students studying Geography may also increase in the future resulting in more experts in the field.
When is Geography Awareness Week?
Geography Awareness Week is celebrated the third week of November every year.
About the Author
Sharon is a Kenyan native with a wide range of interests. An accountant and financial analyst by profession, Sharon enjoys writing about world facts, the environment, society, politics, and more.
This page was last updated on December 18, 2018.
Citations
Your MLA Citation
Your APA Citation
Your Chicago Citation
Your Harvard Citation
Remember to italicize the title of this article in your Harvard citation.