UNESCO World Heritage Sites In Senegal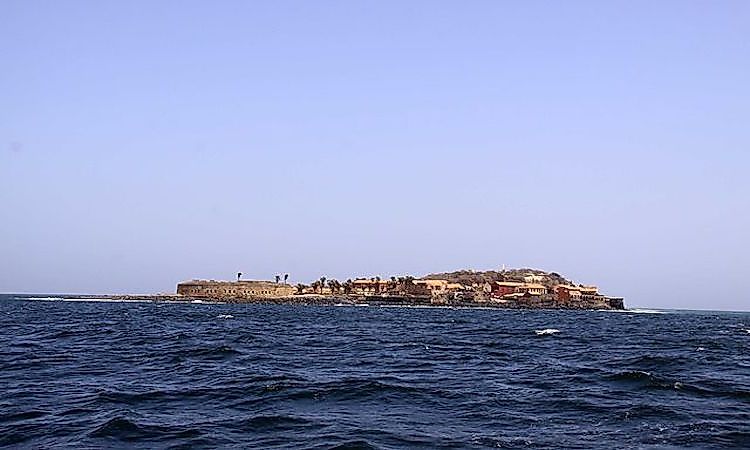 Senegal is a country situated on the coast of West Africa and at the crossroads between Sahara deserts and tropical West Africa landscape on the northern side of the country and the south respectively. The main language spoken is French and other native languages such as Wolof. 92% population are Muslim, 7% being Christian Catholics while 1% holds on to traditional African beliefs. The colonial history of Senegal is seen clearly in the ancient architecture of St. Louis and Island of Goree, an old slave trading Centre. Dakar being the capital city of the country is the heart of the country and modernization is clearly seen as West African rhythms are consistently heard. Nature reserves provide perfect viewpoints of wildlife and eight sites in Senegal have been listed as UNESCO world heritage sites. These are some of the sites.
UNESCO World Heritage Sites In Senegal
Niokolo-Koba National Park
This park is a world's heritage site and a naturally reserved site located in South-Eastern part Senegal bordering Guinea-Bissau, it was established in 1925 as a reserve and declared a national park on 1st January 1954. The park expanded in 1969 and finally made a world heritage site in 1981 as a UNESCO-MAB Biosphere Reserve. It is approximately 3525 square miles with an altitude ranging from 52ft to 1020 meters. The major part of the park is woodland savannah and a semi-arid Sudanese forest containing more than 1500 species of plants. There are several species of wildlife found in the park such as 60species of fish, 20species of amphibian, and 80species of mammals. Birds aren't left out as 330 species have been sighted.
The Island Of Goree
It is located in opposite Dakar and lies off the coast of Senegal. It is a friendly, small Island with the least population of 1680 with area coverage of 0.2squaremiles.it is located 1.2 miles from the main harbor of Dakar and is one of the largest Centers which participated in slave trade on the coast of Africa from the 15th to the 19th century. In 1944, the island was officially designated as a historic site and inscribed in 1975 as a national heritage and finally listed as a national world heritage in 1978. It was under the rule of the Portuguese, Dutch-English, and French in succession. It is a major tourist attraction site for different people interested in Atlantic slave with the presence of uninviting slave quarters and elegant houses of slave traders thus a clear indication of human exploitation.
Island Of Saint Louis
Saint Louis, also known as Ndar in the Wolof native language is the capital of Saint Louis region in the country. It is an island located approximately 199 miles north of Dakar with a population of 176,000.it was established as French colonial settlement and was the capital of the French colony of Senegal from 1673to 1902 before it was moved to Dakar. The island's economy majorly depend on tourism and due to its distinctive appearance, numerous different tourists attraction sites, international music festivals, and cultural exhibitions; attraction a large number of tourist annually. Due to these, Saint Louis has risen to the ranks of world heritage since 2000 and is inscribed on the world's heritage list.
Saloum Delta
Also known as Sine-Saloum Delta is a river delta in Senegal at the mouth of Saloum River flowing into the northern part of Atlantic Ocean. It extends about 47 miles along the coastline and was founded in 1976. The park officially became a UNESCO heritage in 2011 because of its marine ecosystem and cultural landscape containing waterways that give a unique bird viewing opportunities. The park is a valued breeding grounds for birds and also includes 218 shellfish molds and artifacts which have been unearthed thus providing insight into the history of human occupation in the area.
Significance Of The World Heritage Site
UNESCO heritage sites in Senegal play a significant role in promoting the tourism sector in the country. The Island of Goree attracts thousands of tourists seeking to understand the nature of slave trade. The sites also preserve the history of the state its people and their culture. Some of these sites are used for religious purposes and as viewed by local communities as sacred.
UNESCO World Heritage Sites In Senegal
| | |
| --- | --- |
| UNESCO World Heritage Sites In Senegal | Year of Inscription; Type |
| Bassari, Fula, and Bedik Cultural Landscapes | 2012; Cultural |
| Djoudj National Bird Sanctuary | 1981; Natural |
| Island of Gorée | 1978; Cultural |
| Island of Saint Louis | 2000; Cultural |
| Niokolo-Koba National Park | 1981; Natural Site in Danger |
| Saloum Delta | 2011; Cultural |
| Stone Circles of Senegambia | 2006; Cultural |