Top Meat Exporting Countries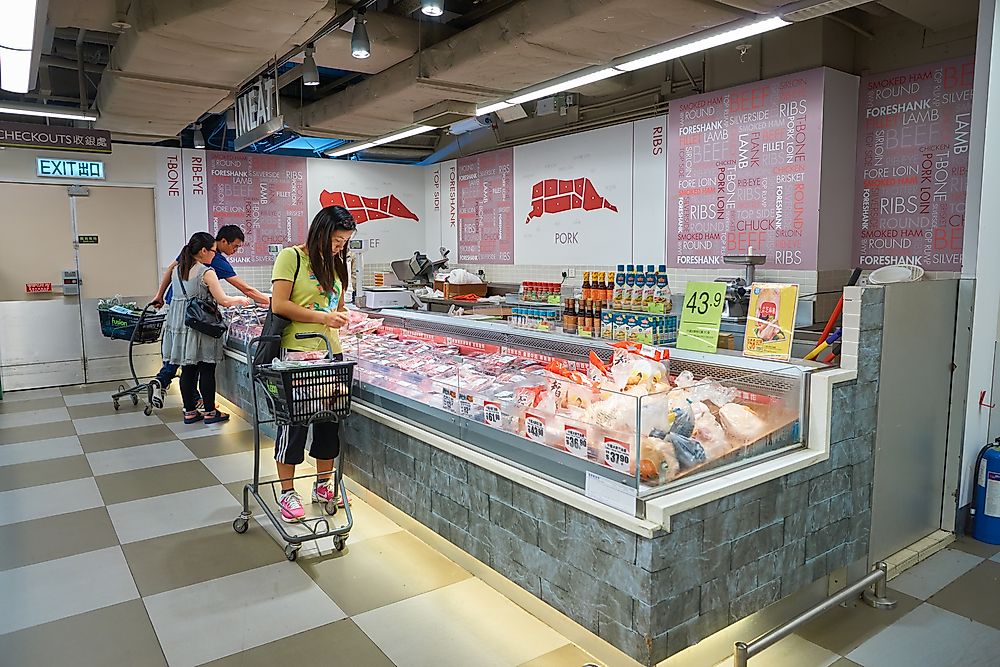 5. OVERVIEW
Changes in diet and food intake patterns towards the increased consumption of animal-based products is driving our world's food economy in new directions. The shifts towards consuming more meat are often said to be part of a 'food revolution'. Over the past few years, meat consumption has been growing at a rate of 6% in many progressive nations. Similarly, milk and dairy productions have increased by 3.8%. Indeed, the world meat market appears to be changing just as much as the world's appetite.
4. UNITED STATES MEAT EXPORT DECLINES
During the first half of 2015, a decline in the United States meat export volume was recorded by the US Meat Export Federation. During this period, pork dropped by 5%, lamb by 13% and beef by 10%. Compared to the figures recorded in 2014, values also took a slump for said animal products, with lamb going down by 27% to $10.1 million US dollars, and pork by 16% to $2.88 billion US dollars, while beef remained relatively steadfast at around $3.2 billion US dollars. The decline observed during the first half of 2015 was attributed to issues experienced in West Coast port labor, as well as the increased competition from the member countries of the European Union.
3. VIETNAM'S PALATE INCREASES EU FIGURES
According to industry reports, compared to their 2012 figures, Vietnam's pork and beef product imports from the European Union have increased by 70%. This accounted for the European Union member countries' rise among the world's top meat exporters in 2015. Vietnam's pork imports from the European Union were pegged at 607.4 million Euros, which stood at only 113.6 million Euros back in 2012. On the other hand, beef exports rose from about 58.6 million Euros to a whopping 539.4 million Euros. During this time-frame, Poland, which has one of the most formidable swine meat sectors in Europe, had sent representatives to Vietnam to further foster their pork exports. Add to this the very recent signing of the EU-Vietnam Free Trade Agreement on December 2nd of this year, and one could reasonably expect a further boost of at least 10-15% in all types of EU-Vietnam bilateral trade, meat included.
2. BEEF BOOSTING THE INDIAN ECONOMY
India's beef exports have tripled over the years to reach more than 2 million tons in terms of carcass weight equivalent, from 0.6 million tons in the past. From 2009-2010's $1,163 million, the value of such products increased four-fold to total $4,781 million in 2014-2015. As a result, beef rose to become the country's primary agricultural export product, surpassing even Basmati rice's $4,518.25 million export value.
1. CHINESE MEAT EXPORTS
In 2015, China exported 792,150 metric tons of meat in carcass weight equivalent. This number is much higher than that registered by nearby India, which has been among the world's top meat exporters for several years now. The numbers provided include poultry, beef, and pork meat. Technically speaking, 'Carcass-Weight Equivalent' is the weight of meat cuts and meat products converted to an equivalent weight of a dressed carcass. This includes bone, fat, tendons, ligaments, and inedible trimmings, whereas 'product weight' may or may not include all of these components.