Top Export Partners Of Mauritius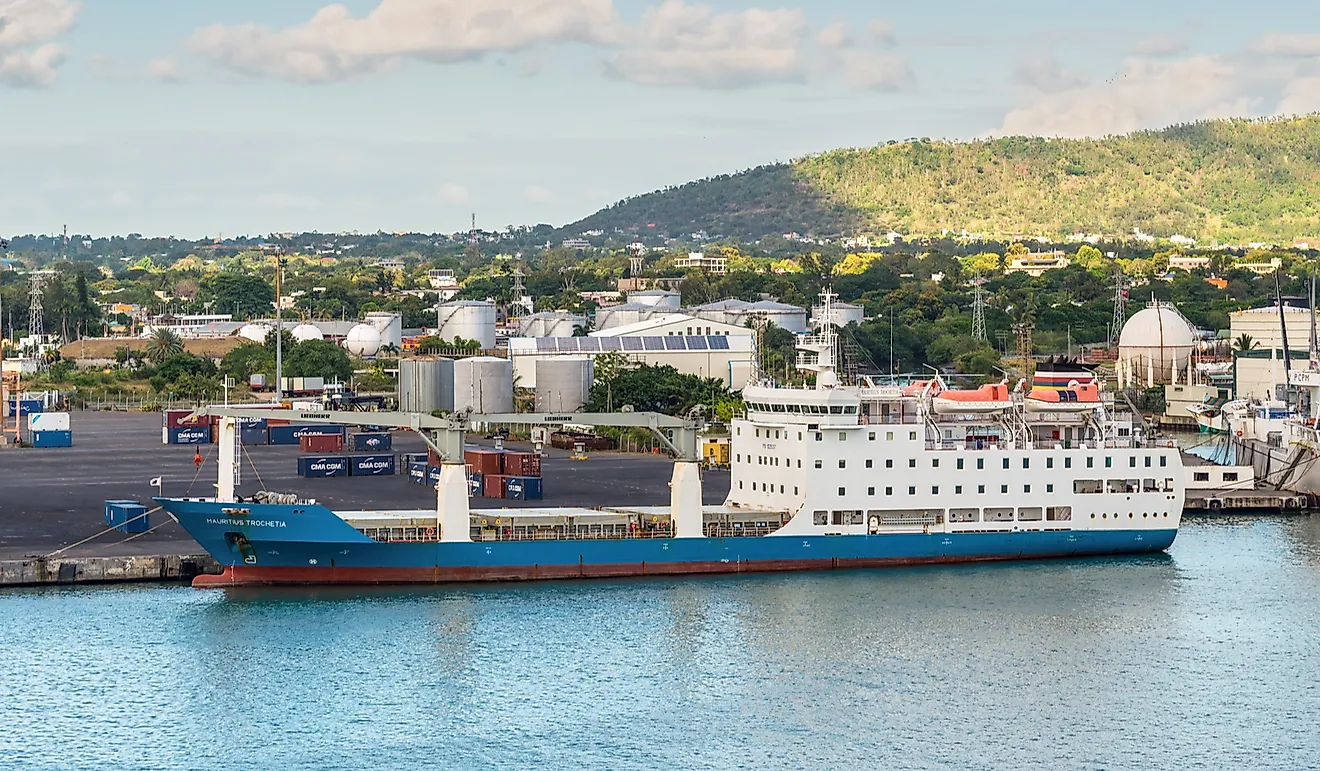 Mauritius is an island country off the southeastern coast of Africa. It is a relatively small country that covers 790 sq mi and has a population of about 1.26 million. Mauritius' GDP of $31.705 billion largely depends on the service and tourism sectors. The industry sector of Mauritius is not well developed due to a lack of capital and skilled labor. It is not a popular destination for multinationals due to its limited market. In 2018, Mauritius exported US$2 billion worth of goods representing a 6.6% and 26.3% decline compared to 2017 and 2014, respectively. France is the largest market for Mauritian goods. Others include the United States, United Kingdom, South Africa, Madagascar, Spain, Italy, the Netherlands, Vietnam, Kenya, Germany, and China. On a continental level, Europe accounts for 48.5% of total exports, while 22.3% were exported to fellow African countries. Asia imported 15.2 %, while North America imported 12.2%. In 2018 exports accounted for about 6.5% of the GDP and $1,450 for every resident. This is a significant drop compared to 8.1% in 2014, indicating decreasing reliance on international markets for economic performance. The unemployment rate in the country dropped by 0.3% to 6.7% as of July 2019 compared to a year earlier. The top 10 exported goods accounted for 75.6% of the total exports. Plastic, fish, electrical machinery and equipment are the fastest-growing exports, while sugar and sugar confectionery drop by 43.4% year over year.
Top Export Partners Of Mauritius
1. France
France is the largest market for Mauritian goods. In 2018, the European state imported 14.1% of goods exported by Mauritius. France has been the top market since it outwitted Saudi Arabia and the United Kingdom in 2016. In 2018, it imported $278.2 million down from 333 million in 2017. France and Mauritius have close relations dating back to the early 18th century when France colonized the island. Exported goods are textiles and cotton, raw sugar, and gems and precious metals.
2. The United States
In 2018, Mauritius exported goods worth $238 million to the United States, representing 11.7% of the total products exported. This is a significant decline from a record high of $279 million in 2014. Since then, exports to the United States have declined thanks to cheaper Chinese goods and import restrictions by the Trump Administration. Top exports to the United States are woven apparel, precious metal and stone, meat and fish, and sugar.
3. The United Kingdom
The United Kingdom is a growing market for Mauritian exports. Since 2014, exports to the European state have grown from $199 million to $225 million in 2018. Goods exported to the United Kingdom are textiles, gems and precious metals, and sugar. The withdrawal of the UK from the European Union is likely to destabilize the export market for Mauritian textile.
4. South Africa
South Africa is the largest export market for Mauritian goods in Africa. In 2018, the country exported goods worth over US$218 million. Between 2012 and 2018, exports to South Africa have fluctuated, ranging from a low of $179 million to a high of $218 million. Textile products, plastics, electrical and electronic equipment, and sugar are the top export to South Africa.
5. Madagascar
Madagascar and Mauritius are neighboring states with close economic ties. In 2018, Mauritius exported goods worth over $122 million to Madagascar, accounting for 6.1% of the total exports. However, exports have consistently declined from a high of $174 million in 2014. Goods exported to Madagascar are textile products, plastic, processed foods, and beverages.
Balance Of Payment
Mauritius has consistently made a negative balance of payment since 2010. In 2018, the African state reported a $3.3 billion trade deficit. Top imports of Mauritius are refined petroleum, non-fillet fish, vehicles, aircraft, coal briquettes. The top exports of Mauritius are clothing accessories, meat and seafood preparations, sugar and sugar confectionery, gems and precious metals, and plastics.
Top Export Partners Of Mauritius
| Rank | Export partner | Exports in billion US dollars |
| --- | --- | --- |
| 1 | France | 16.7% |
| 2 | United States | 12.5% |
| 3 | United Kingdom | 12.0% |
| 4 | South Africa | 9.0% |
| 5 | Madagascar | 6.7% |
| 6 | Italy | 6.6% |
| 7 | Spain | 5.2% |