World Facts
Top 5 Interesting Facts About Lagos
Lagos is one of the richest cities in Africa.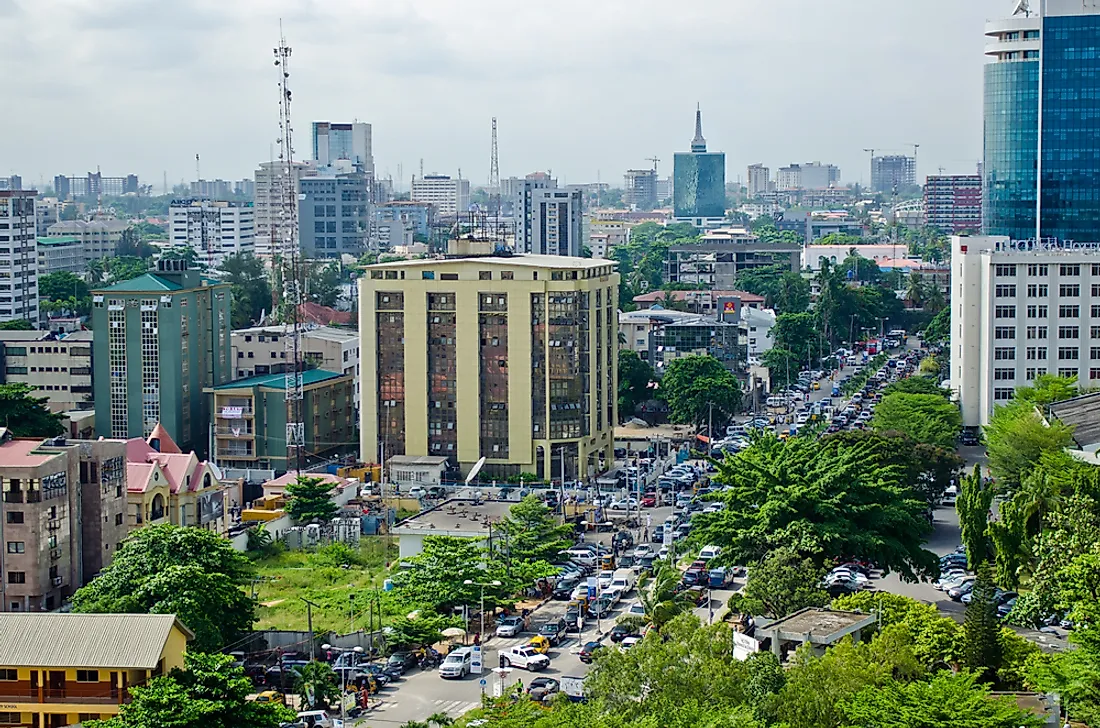 Lagos a city in Nigeria, is also one of Africa's major financial centers. Here are some interesting facts associated with this city:
5. Lagos Is The City With The Third Highest Number Of Millionaires In Africa
Lagos is home to around 130 individuals of ultra high net worth (UHNWI) with over $30 million of net assets excluding their private residence. This is the third highest figure in UHNWI's of any city located on the African continent. The two cities ranking above Lagos in this ranking are Johannesburg in South Africa and Cairo in Egypt.
4. Lagos Is The Only African City In The List Of "The World's 10 Most Populated Cities"
With a population of more than 16 million, Lagos is Africa's most populated city and the 4th most populated city globally. It is one of the world's fastest growing cities. The population is increasing here at a rate of about 275,000 per year. People from other parts of Nigeria and the neighboring countries migrate to Lagos in search of a better life and new economic opportunities.
3. Lagos Is The Birthplace Of Many Styles Of Music
The city is famous throughout the continent for its rich culture and music. A number of styles of music like the Afrobeat, Nigerian hip-hop, juju, Fuji, Sakara music, etc., have evolved in this city. The vibrant nightlife of Lagos has also encouraged the music scene in the city.
2. Lagos Is Associated With Black Cultural Identity
One of the most famous and developed cities in Africa, and a melting pot of many African cultures, Lagos is regarded as an important location for black cultural identity. Festivals like the Lagos Black Heritage Carnival, Festac Food Fair, etc., promote African culture, cuisine, music, dance, and more.
1. Lagos Has One Of Africa's Busiest Ports
The Port of Lagos is one of the continent's largest and busiest ports. The Nigerian Ports Authority handles the administration of the port area. Oil and petroleum are the most important products that are exported from the Port of Lagos. The export of these products accounts for 14% of the national GDP and 90% of the country's foreign exchange.
About the Author
Oishimaya is an Indian native, currently residing in Kolkata. She has earned her Ph.D. degree and is presently engaged in full-time freelance writing and editing. She is an avid reader and travel enthusiast and is sensitively aware of her surroundings, both locally and globally. She loves mingling with people of eclectic cultures and also participates in activities concerning wildlife conservation.
This page was last updated on September 10, 2018.
Citations
Your MLA Citation
Your APA Citation
Your Chicago Citation
Your Harvard Citation
Remember to italicize the title of this article in your Harvard citation.