World Facts
Top 10 Interesting Facts About Portugal
Did you know that the world's largest omelette was made in Portugal?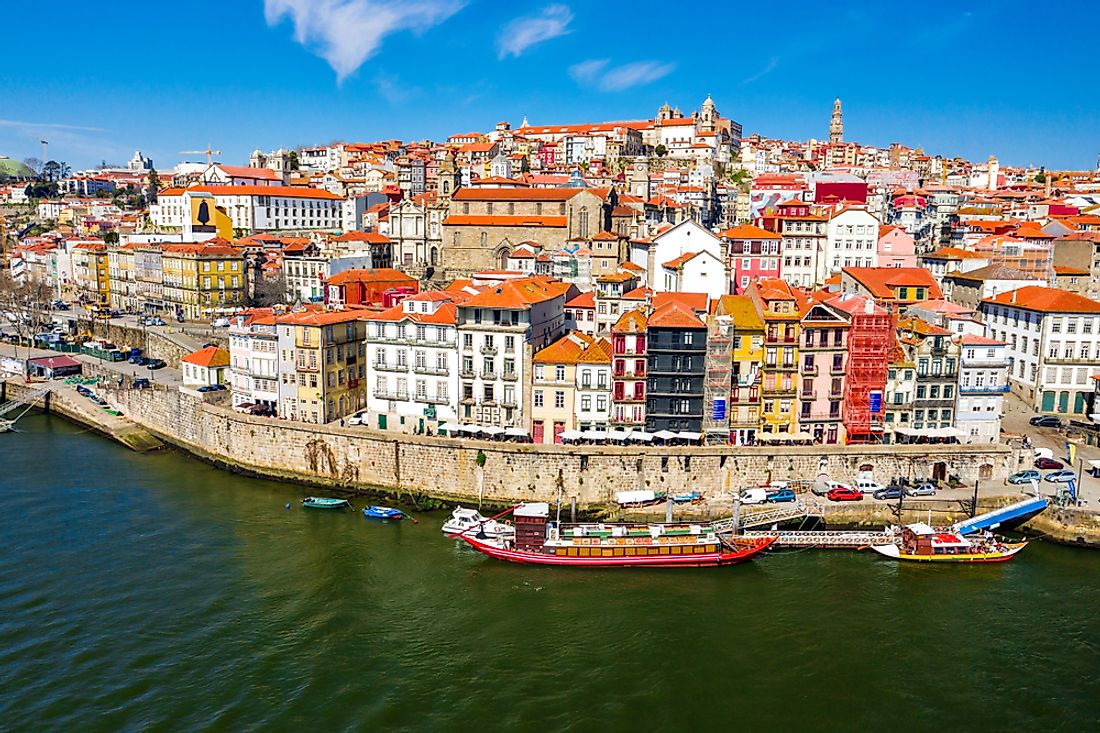 Portugal is a country in Europe located on the Iberian Peninsula. Historically, the Portuguese ruled over large parts of the world, were masters of discovery and invention, mapped new parts of the globe, and conquered distant lands. This resulted in the transfer and accumulation of knowledge from various parts of the world, which enriched Portugal's culture, cuisine, history, and architecture. A series of interesting facts about Portugal are presented below.
10. Portugal Has the World's Oldest Operating Bookstore
Livraria Bertrand, which translates to Bookstore Bertrand in English, is the world's oldest operating bookstore, according to the Guinness World Records. Located in the district of Chiado, the bookstore opened in 1732, and is now a chain of 52 locations across Portugal, as well as an online store. Historically, the bookstore attracted many prominent Portuguese literary figures who would congregate at Livraria Bertrand to discuss literature, politics, and history.
9. Portugal Has Europe's Second Longest Bridge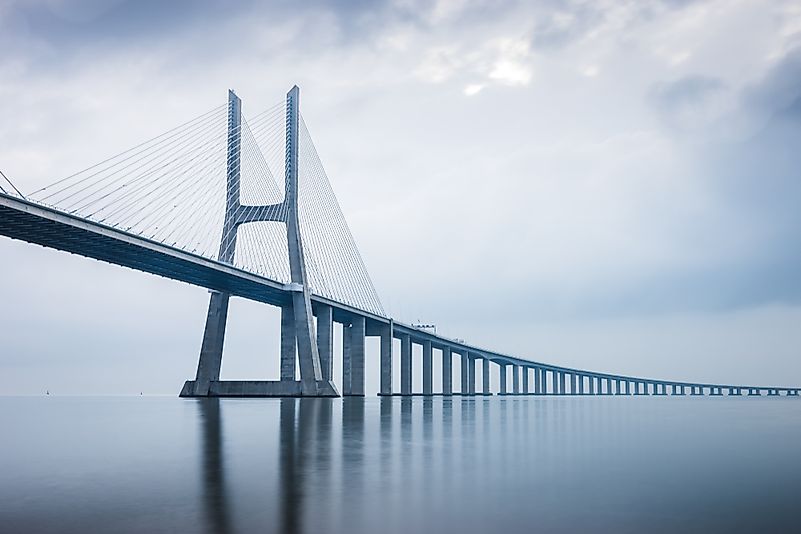 The Vasco da Gama Bridge, named after the famous Portuguese explorer, is a 12.3 km long bridge spanning the Tagus River in Lisbon. Construction of this bridge began in February 1995 and it was opened to the public in 1998.
8. Portugal Is a Surfer's Paradise
Portugal is considered one of the best surfing destinations in Europe, as its wide variety of waves and swells size offer ideal surfing spots for surfers of every ability. Swells typically range in size from 6 ft to 15 ft. However, the waves can be much higher, as a nearly 80 ft wave was recorded off the coast of Nazaré, Portugal. Hawaiian surfer Garrett McNamara rode this wave in 2011, setting the record for the largest wave ever surfed.
7. Portugal Is the World's Biggest Cork Producer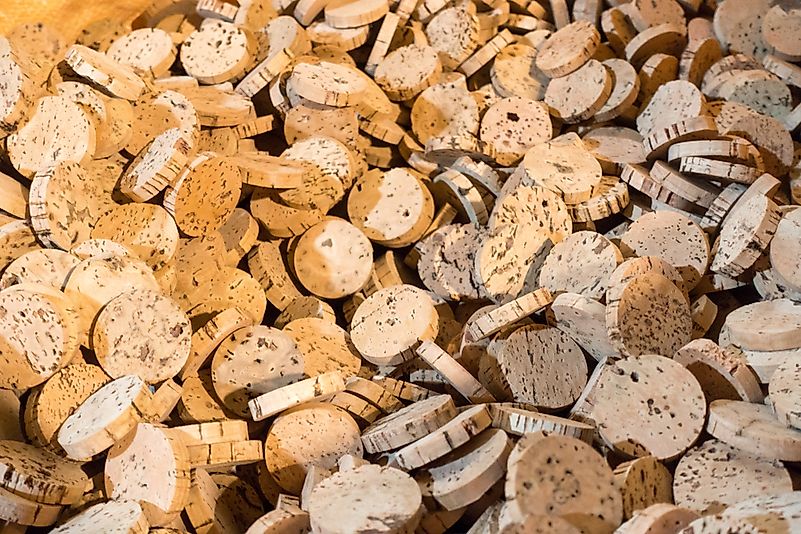 Portugal is the world's biggest producer of cork. In fact, the country produces more than 50% of the world's cork supply, most of which is used for wine bottle stoppers. Other industries or products that use cork include construction, fashion, and spacecraft. The wealthiest family in Portugal, the Amorim family, made its fortune in cork, and Corticeira Amorim is the biggest cork producing company in the world. Cork is produced from the cork oak tree (Quercus suber), which are stripped of their bark after growing for 25 years, and then stripped every 9 years after that.
6. The World's Largest Omelette Was Made in Portugal
The world's largest omelet, weighing 6,466 kg, was made in Portugal on August 11, 2012, during the Immigrant Festival. The Ferreira do Zêzere City Council in Santarém achieved this record, which involved 55 people working for 6 hours, under the direction of head chef Pedro Mendes. The omelette was made in a pan that weighed 4,290 kg, and required 145,000 eggs, 220 lb of butter, and 880 lb of oil. Portugal's largest egg producer, Uno Ovo, donated the eggs.
5. Portugal Is the Land of Tiles
While not invented in Portugal, tiles are widely used throughout the country, and are called azulejo. Various types of tiles are manufactured in or imported by Portugal, and are used to decorate anything from churches and palaces to homes, fountains, shops, and even train stations. The tiles are not plain but are painted and glazed, depicting images such as the country's history or the beauty of nature. Tiles are also used as nameplates and street signs.
4. The Westernmost Point of Europe Is in Portugal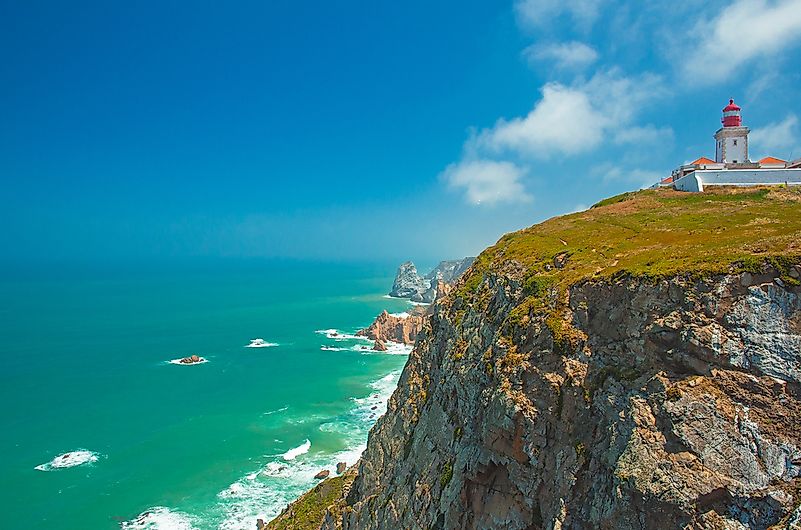 Cabo da Roca is continental Europe's westernmost point, which is located within the Sintra Mountain Range, in the Portuguese municipality of Sintra. The exact location of the westernmost point is 38°47′N 9°30′W, which falls within Sintra-Cascais Natural Park. The point's location is also noted by a stone plaque and monument. Cabo da Roca is surrounded by rocky cliff promontories and sandy beaches.
3. The Portuguese Spearheaded the Age of Discovery
The Age of Discovery is a period in the history of Europe that occurred from the 15th century until the mid-17th century. Extensive overseas exploration by Europeans during this period expanded continental empires into global empires, and multiplied the wealth of European kingdoms. The Age of Discovery was led by the Portuguese, who are credited with its beginning in the early 15th century, when they sent expedition teams to the Atlantic archipelagos of Madeira and Azores.
2. Port Wine Is from Portugal
Distilled grape spirits are used to produce Port wine, which is a fortified wine that originated in Portugal. Port is produced exclusively in the Douro Valley of Portugal. Although other fortified wines in the style of port are manufactured in other parts of the world, according to European Union (EU) guidelines, only Portuguese products can be labeled as Porto or port within EU countries.
1. Portugal Established the World's First Global Empire
The Portuguese Empire is regarded as the first global empire. The country's massive empire, which included territories and overseas colonies governed by Portugal, lasted for nearly 600 years, began with the capture of Ceuta in North Africa in the early 15th century and ended with the handover of Portuguese Macau to China in 1999. The Portuguese Empire stretched across the world and extended into every continent except Antarctica.
About the Author
Oishimaya is an Indian native, currently residing in Kolkata. She has earned her Ph.D. degree and is presently engaged in full-time freelance writing and editing. She is an avid reader and travel enthusiast and is sensitively aware of her surroundings, both locally and globally. She loves mingling with people of eclectic cultures and also participates in activities concerning wildlife conservation.
This page was last updated on August 26, 2019.
Citations
Your MLA Citation
Your APA Citation
Your Chicago Citation
Your Harvard Citation
Remember to italicize the title of this article in your Harvard citation.