What is the Most Popular Tourist Attraction in the World?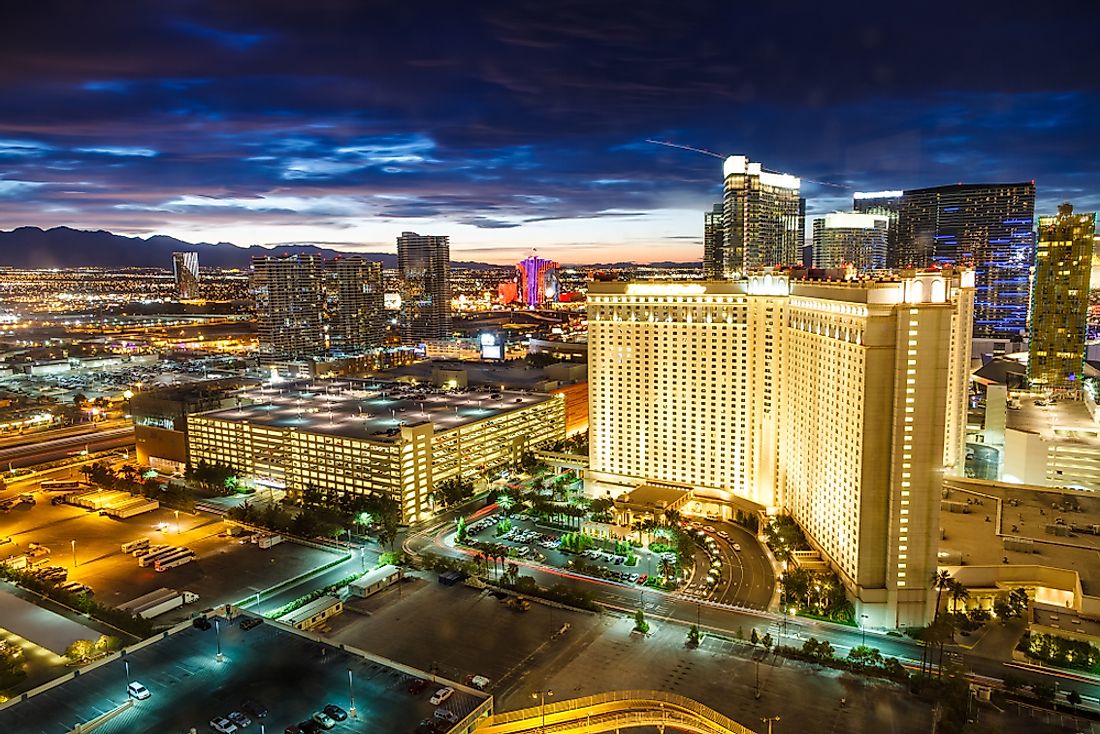 Flyers, print media, television ads, and even giant billboards sell tourist attractions and tourist destinations. Many countries promote the unique natural beauty of their tourist attractions as summer vacation destinations. These may be beaches or national parks. Cultural destinations, museums, gardens and historic structures are being advertised as tourist destinations. Legendary places, arts and crafts communities, ethnic communities, island resorts, landmarks, haunted places, and even UFO crash sites are also marketed with the same intent.
Major Tourist Attractions
Tourist revenues are a significant source of income for a country. The United States alone has been a major tourist destination for Asians and Europeans. The Las Vegas Strip in Nevada, USA, tops the list of the most visited tourist attractions in the world with 39,668,221 visitors enjoying its casinos and theaters annually. Las Vegas has also been putting on more family-oriented attractions and shows to increase its visitor counts. Second on the list is Times Square in New York City, US, with an annual visitor count of 39,200,000 tourists attending Broadway shows, museums, shopping and watching its Ball drop every New Year's Eve. Third on the list is Central Park located in New York City, US, with a yearly visitor count of 37,500,000 tourists walking its trails, gardens, and mall. Reasons why these places, and other tourist destinations, are so popular with tourists may be due to the location, mix of business and pleasure, uniqueness, novelty, and family-oriented attractions. Disneyland attractions also appear to be major tourist attractants as many of them feature on the list of the world's most popular tourist attractions. The appeal of the Disneyworld destinations to the entire family could be one of the reasons why they are so popular. A few cultural and historical heritage centers like Istanbul's Grand Bazaar and the Forbidden City of China, also feature on the list.
Destination Popularity
Many factors promote the tourist visitation of a place. The foremost are safety and universal appeal. Tourist destination suitable for people of all ages, and all tastes are most visited. Accessibility is another important factor and as evident from the list, it is clear that all the popular tourist destinations are either located in the heart of major world cities or are easily reached from nearby urban centers. Thus, as long these factors hold true, the below-listed tourist destinations will continue to draw massive crowds, boosting the pride and income of their respective countries.
The World's Most Popular Tourist Attractions
| Rank | Tourist Attraction | Location | No. of Annual Visitors |
| --- | --- | --- | --- |
| 1 | Las Vegas Strip | Las Vegas, US | 39,668,221 |
| 2 | Times Square | New York City, US | 39,200,000 |
| 3 | Central Park | New York City, US | 37,500,000 |
| 4 | Union Station | Washington D.C., USA | 32,850,000 |
| 5 | Niagara Falls | Niagara, US/Canada | 22,500,000 |
| 6 | Grand Central Terminal | New York City, US | 21,600,000 |
| 7 | Faneuil Hall Marketplace | Boston, US | 18,000,000 |
| 8 | Disneyworld's Magic Kingdom | Orlando, US | 17,536,000 |
| 9 | Disneyland Park | Anaheim, US | 15,963,000 |
| 10 | Forbidden City, Beijing | Beijing, China | 15,300,000 |
| 11 | Grand Bazar | Istanbul, Turkey | 15,000,000 |
| 12 | Tokyo Disneyland | Tokyo, Japan | 14,847,000 |
| 13 | Notre Dam Cathedral | Paris, France | 13,650,000 |
| 14 | Golden Gate Park | San Francisco, US | 13,000,000 |
| 15 | Tokyo Disney Sea | Tokyo, Japan | 12,656,000 |