The Highest Industrial Production Growth Rates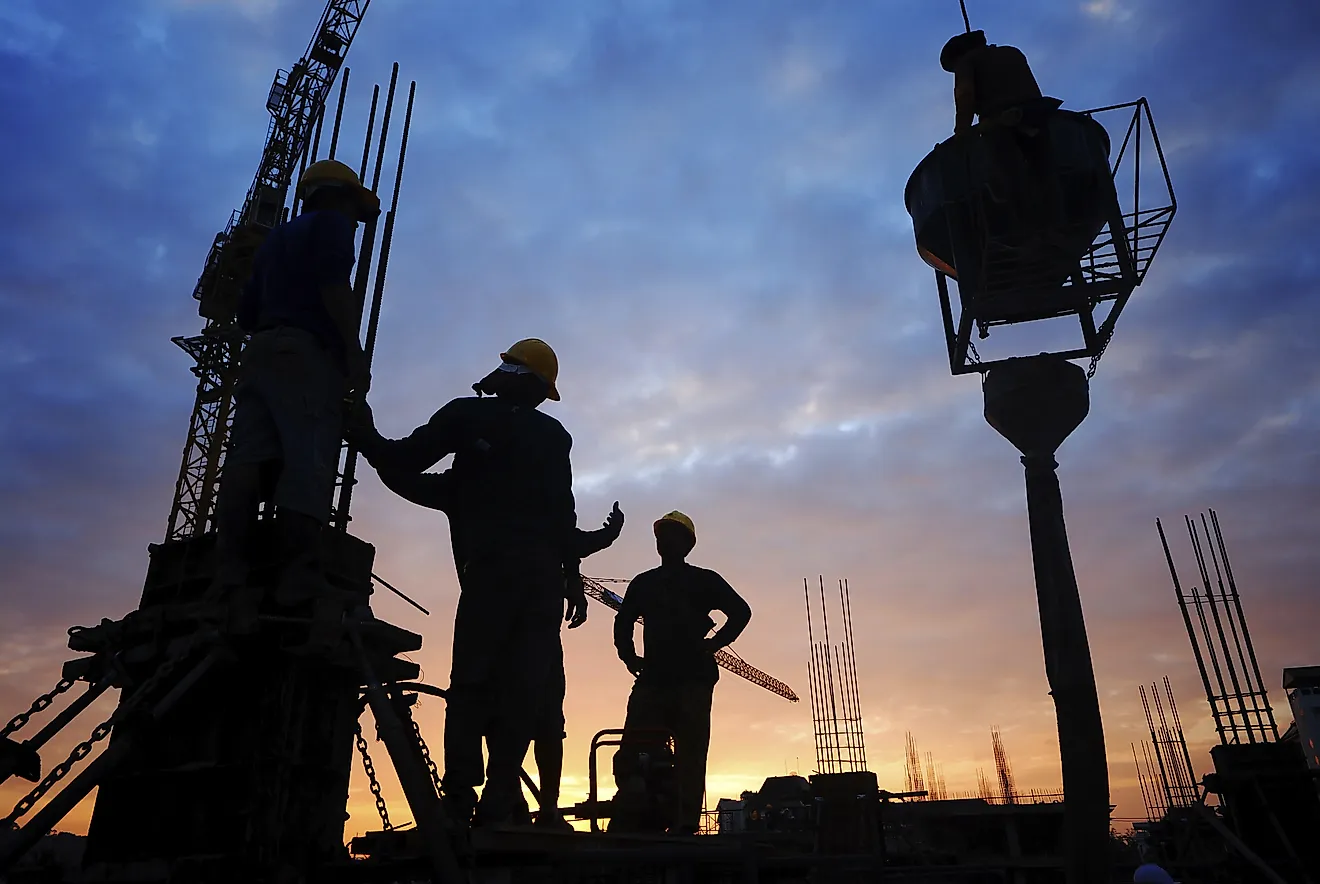 Looking at the world today, it appears that every country is in a mad rush to try and achieve its own economic goals and visions. Such goals may have been set by individual countries, or as part of a larger global agenda, such as many that have focused on poverty eradication, the improvement of living standards, and other issues not bounded by national borders. Regardless of the goals, it has become almost impossible to detach any economic agenda from one of the factors that contributes to the general economic of any given country: the degree of industrialization. Whichever manner we may choose to define it, industrialization remains key to achieving nearly all economic goals of any country, region, or the globe at large. As countries strive to enhance industrial growth for the general betterment of the world economy and their own in particular, it is worth noting that not all countries fare equally well when it comes to achieving industrial growth. Therefore, we take a look at the countries with the highest industrial growth rates, and attempt to explain some of the policies and trends that can contribute to phenomenally rapid industrial growth.
Security
One of the ways to achieve a high industrial growth is by encouraging investors. Obviously, most investors will prefer an environment that is secure, both internally and externally. Investor confidence is driven not only by economic affairs, but also by the presence of a peaceful and orderly state of affairs within the nations they operate in as well. Whenever businesspeople feel their safety is threatened either by civil insurrection or foreign invasions, the only logical action will be to flee the area and seek investment opportunities elsewhere. Consider the peaceful states of countries like Tanzania, Monaco, the Philippines, and Cambodia, and you will better appreciate why many investors choose to place their investments in these countries over those plagued by war and terror. The consequence of this has been higher industrial growth rates in more peaceful countries.
Political Climate
Political stability and bureaucratic infrastructure play such major roles in contributing to rapid industrial growth that they cannot be overlooked. There are many ways by which politics can become involved in industrialization affairs, the majority of which fall under the umbrella of 'market regulation'. An economy without political foresight will often initiate unfavorable tax schemes that can chase away investors. This can occur through a variety of means, including high import duties, property tax rates, and high taxation on the purchase of basic commodities. Simply put, no investor wants to launch a venture in areas with exorbitantly high taxes. Good political environs for investors are present in Ethiopia, China, and Mozambique, and serve to benefit these countries' high rates of industrial growth.
Raw Materials and Natural Resources
In order for meaningful industrial growth to occur, especially in production sectors, there have to be raw materials readily accessible for industrial purposes. In terms of raw materials, the magical words are 'availability' and 'affordability'. Countries like Nigeria, the Democratic Republic of Congo, and Malawi all possess a rich diversity of natural resources. The raw materials that most often come to mind as fostering industrialization are fossil fuels, gold, fertile agricultural land, and healthily timbered forests. When such raw materials are readily available and easy to afford, there is great incentive for investing in industrial development within a country.
In conclusion, the level of industrial growth might never be the same for all the countries in the world. For those lagging behind, there is more than one lesson to be learned from those countries that are faring rather well. Even for countries registering the highest rates of industrial growth, they all have found unique factors that give them competitive advantages over other countries in terms of developmental potential.
The Highest Industrial Production Growth Rates
| Rank | Country | Industrial Production Growth Rate (%) |
| --- | --- | --- |
| 1 | Tanzania | 24.40 % |
| 2 | Monaco | 20.00 % |
| 3 | Maldives | 14.00 % |
| 4 | Dominican Republic | 12.50 % |
| 5 | Burma | 12.00 % |
| 6 | Turkmenistan | 11.00 % |
| 7 | Mozambique | 10.80 % |
| 8 | Cambodia | 10.40 % |
| 9 | Mongolia | 10.40 % |
| 10 | Paraguay | 10.00 % |
| 11 | Congo, Democratic Republic of the | 9.20 % |
| 12 | Laos | 9.00 % |
| 13 | Bangladesh | 8.40 % |
| 14 | Cote d'Ivoire | 8.40 % |
| 15 | Philippines | 7.90 % |
| 16 | Ethiopia | 7.50 % |
| 17 | China | 7.30 % |
| 18 | Papua New Guinea | 7.10 % |
| 19 | Vietnam | 7.10 % |
| 20 | Moldova | 7.10 % |
| 21 | Macau | 7.00 % |
| 22 | Nigeria | 6.80 % |
| 23 | Ireland | 6.80 % |
| 24 | Sudan | 6.70 % |
| 25 | Hungary | 6.50 % |