Although Africa is not generally known for its abundance of skyscrapers, the number of tall buildings on this continent has been growing significantly over the last few decades. Today, skyscrapers can be found in a number of cities throughout the continent.
5. NECOM House - Lagos, Nigeria - 520 feet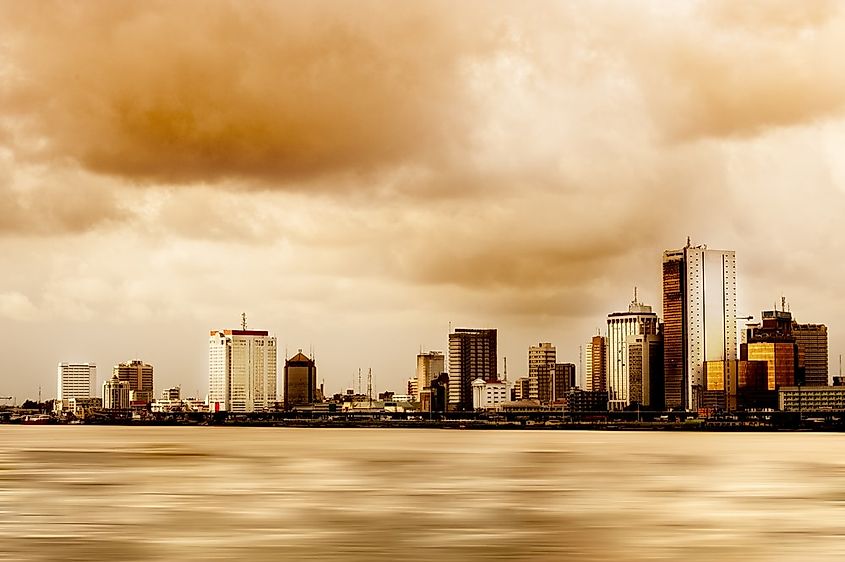 NECOM House, located in Lagos, Nigeria, is the fifth tallest building in Africa and the tallest building in West Africa. It stands at 520 feet in height and has a total of 32 stories. This concrete building was completed and opened in 1979. It houses the headquarters of NITEL, or Nigerian Telecommunications Limited, the primary telecommunications company of Nigeria. On the roof's building is a large communication spire, which serves as a lighthouse navigational aid for the Lagos Harbor.
4. UAP Tower - Nairobi, Kenya - 535 feet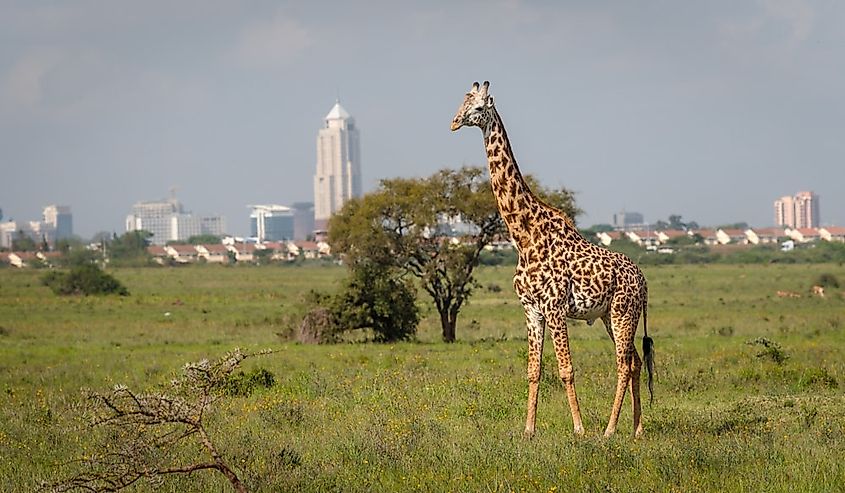 The UAP Tower in Nairobi, Kenya is the fourth tallest building in Africa at 535 feet tall. Its 33 floors have 310,000 square feet of rentable office space. The building owner, insurance and investment group UAP Old Mutual Holdings, financed its construction with $40 million in private equity. The UAP Tower opened on July 5, 2016 with 50% occupancy.
3. Ponte City Apartments - Johannesburg, South Africa - 568 feet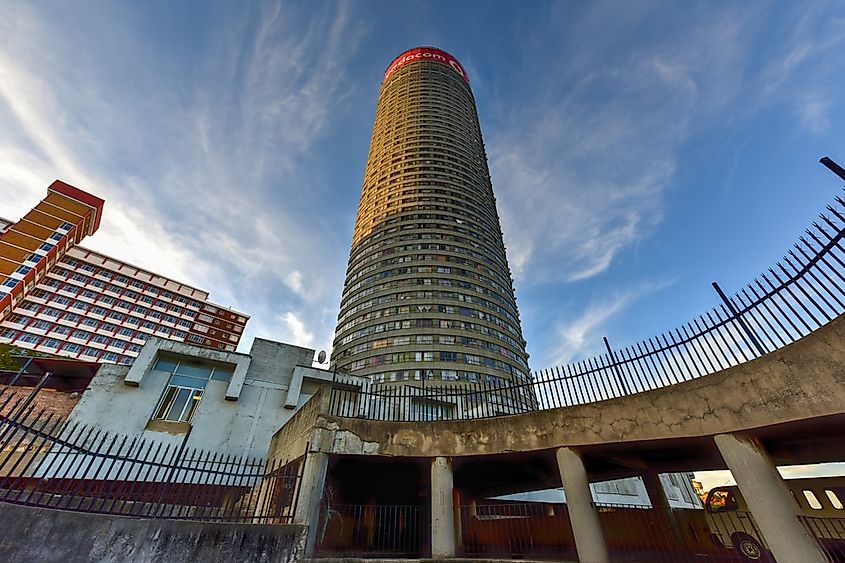 Editorial credit: Felix Lipov / Shutterstock.com.
The Ponte City Apartments, located in Johannesburg, South Africa, is the third tallest building in Africa. Its construction was completed in 1975. It reaches 568 feet in height. Additionally, this building holds the distinction of being the first circular skyscraper in Africa.
The vast majority of its 54 floors house residential apartments. It was designed to have a hollow core in order to maximize windows in the apartments. During the 1990s, the neighborhood surrounding the building was overrun by gang violence and unrest. At one time, its hollow center was filled with garbage. In 2007, the New Ponte revitalization project was initiated. Conditions in the building have improved since then.
2. Britam Tower - Nairobi, Kenya - 660 feet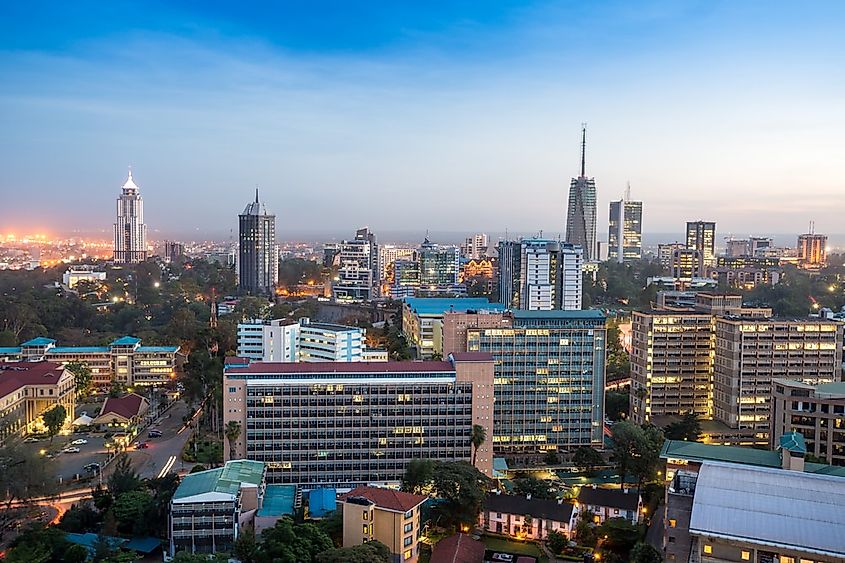 The second tallest building in Africa is the Britam Tower, located in Nairobi, Kenya. This building stands at 660 feet tall and consists of 31 floors. It was designed by Urban Designers and GAPP Architects to have a prism-like appearance. It begins in a traditional, four-sided shape at ground level. As it rises, the walls begin to rotate until it ends in a two-sided roof. On the roof is a 196-foot mast featuring three wind turbines which generate electricity. It has a total of 339,000 square feet and is the regional headquarters of Britam, the British-American Investments Company.
1. Carlton Centre - Johannesburg, South Africa - 732 feet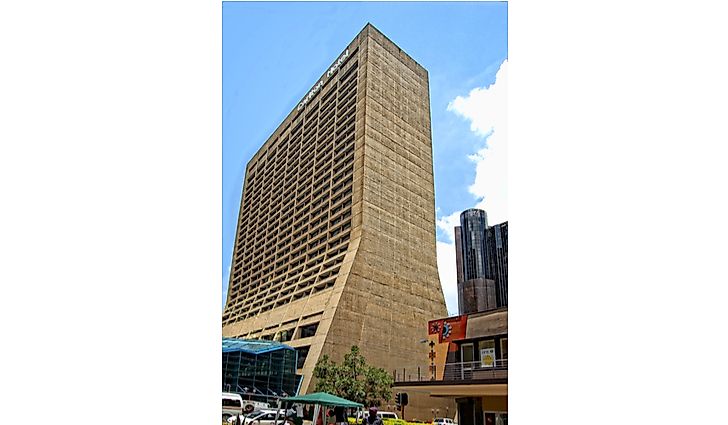 Editorial credit: Nataly Reinch / Shutterstock.com.
Carlton Centre, located in Johannesburg, South Africa, is the tallest skyscraper in Africa. It stands at 732 feet tall and encompasses 50 floors. Preparation for its construction began in January of 1967, and its first tenant took occupancy in 1971. The building was officially completed in 1974. Today, the 811,110 square-foot area of the Carlton Centre is home to several offices (at 93% capacity) and a shopping mall (at 65% capacity). It takes its name from one of its original tenants, the Carlton Hotel. This luxury hotel took up 30 floors until it was closed down in 1998 following a period of economic decline in the downtown area.