World Facts
The Shortest Place Names in the World
There are a number of one letter place names in the world.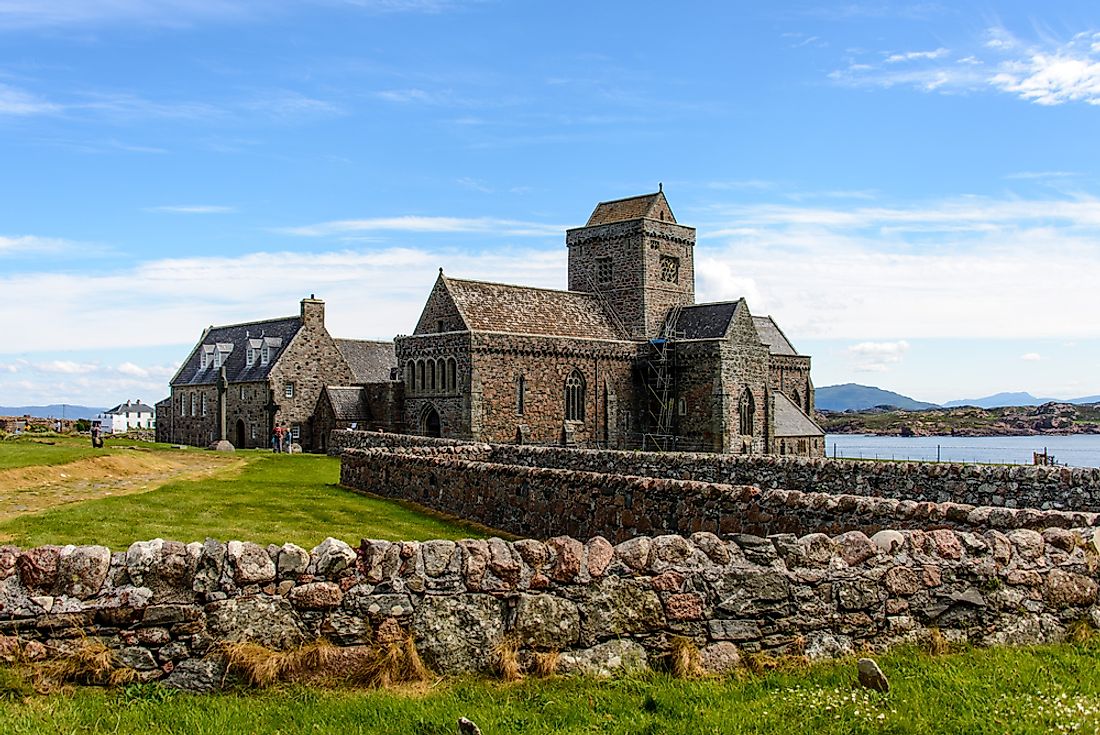 The smallest that a place name can be is one letter, and believe it or not, there are several place names in the world with only one letter in their name. In some cases, the one-letter place names mean something in a language other than English. In other cases, the small names were once longer and were shortened over time.
The Shortest Place Names in the World
Å

Å is the name used by small villages in Denmark, Sweden, and Norway. In Norway, the village of Å is found where the European highway E10 runs south down from the Lofoten archipelago. This small village contains the Lofotenstockfish Museum and also the Norwegian Fishing Village Museum.
D
The D River is located in Lincoln City, Oregon in the United States. The river was once the world's shortest river (130 m) until in 1989 when Roe River won that title. The D River gets its waters from Devils Lake and flows into the Pacific Ocean. The river flows entirely within the limits of Lincoln City and uses U.S. Route 101.
E
In Scotland, there is a river known as River E. The river flows from north-west of MonadhLiath Mountains to the south-east of Loch Ness. It is the shortest river name in Scotland. The origin of the name is debatable.
U
U is an island in the Pacific Ocean located in the Federated States of Micronesia. It is the second smallest district of Pohnpei and lies southeast of Guam. The name U means tide in the local Pohnpeian language.
O
O is a tributary of the River Dart found in Devon, in south-east England. The river flows across the Dartmoor region of Devon. The original name was Ocbroke or Wo which in English means crooked or twisted. Folktales have it that, the valley where O flows through was home to a dragon.
Y
There is a city named Y which is located 100 miles north of Paris in France. It is the French equivalent of a local district. This small town is found on the banks of Somme River. There are large military mines near Y and hosts a ravine cemetery which has graves of over 400 soldiers. There is also another town in Alaska known as Y. It is named Y because of the nearby Y-shaped intersection of George Parks and Talkeetna Road.
Ì

Ì is an island located in Iona, Scotland. Ì is mainly known for Iona Abbey which was a center of Gaelic monasticism for about three centuries. It is a tourist destination known for tranquility and natural environment. Ö is a tiny village located in Ange in central Sweden. The village had a population of only 58 people in 2010. In eastern Jutland, there is also a hill named Ø. It is located in the mainland Peninsula of Denmark.
Conclusion
Y in Alaska is the world's most highly populated single-letter place in the world. However, the place has been renamed Susitna North lately. Some places have very short names because they are frequently used. Over time people tend to simplify these names naturally over time, becoming shorter and easier to say that they were in their original forms.
The Shortest Place Names in the World
| Place Name | Location | Description |
| --- | --- | --- |
| Å | Denmark, Sweden, Norway | Small villages |
| D | Oregon, United States | River |
| E | Hokkaido, Japan | An active volcano. |
| E | Scotland | River |
| Ì | Iona, Scotland | Gaelic for Iona |
| Ô | France | Castle |
| O | Devon, England | River |
| O | Toyama, Japan | River |
| Ö | Sweden | Island in Sweden |
| Ý | Italy | Ý is Vietnamese for Italy |
This page was last updated on May 29, 2018.
Citations
Your MLA Citation
Your APA Citation
Your Chicago Citation
Your Harvard Citation
Remember to italicize the title of this article in your Harvard citation.