The Romantic History of Gretna Green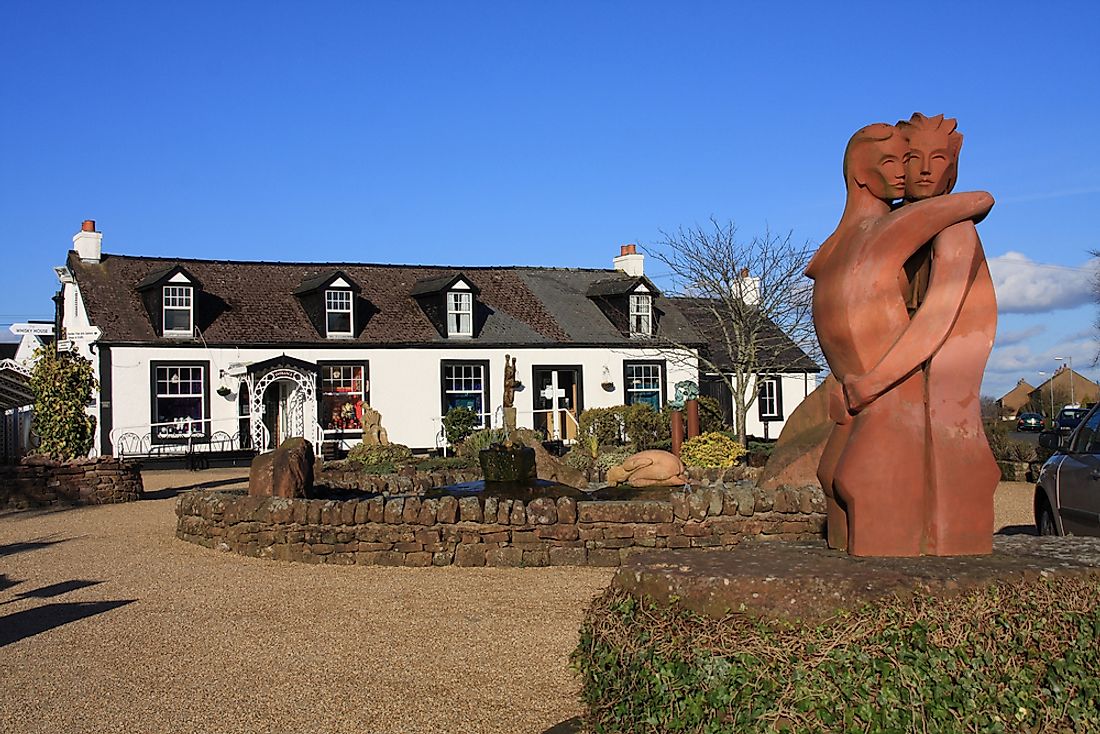 With a plethora of both historical and modern wedding venues, Gretna Green serves as a perfect wedding destination. Scottish traditions, delicacies, gifts, and most of all its romance-filled atmosphere leave an ever-lasting impression on its visitors. But how did Gretna Green become one of the world's top wedding destinations?
History of English Marriage Laws
In 1754, England introduced its first statutory law known as Lord Hardwicke's Marriage Act 1753 to deal with marriage-related legal requirements in England and Wales. A major factor behind this legislation was to deal with secret marriages, as well as to counter Scottish Marriage traditions. According to the Marriage Act 1753, a minor was no longer allowed to get married without their parent's consent; parents even had a right to file a dissolution case if their minor children secretly entered into a marriage. It also strictly dealt with secret marriages and a marriage was only considered valid if it was performed in a church after making a proper public announcement.
A Romantic Turn
No one had imagined that the consequences of this act would take a romantic turn and bring Gretna Green, a small village of southern Scotland, into the limelight. The English Government had complete authority over passing laws, but controlling love and ruling hearts and emotions was not possible. Soon, people realized that British laws did not apply in Scotland. Moreover, Scottish marriage laws were very simple and easy, where anybody who had two witnesses was allowed to constitute a marriage. The legal age to perform marriage in Scotland was 14 for boys while girls could get married at the age of 12. Anyone of that age and above was legally eligible to perform a marriage, even without parent's consent.
As Gretna Green was a bordering village to England and one of the most easily reachable areas in southern Scotland across Springfield, that made it a perfect runaway marriage venue. These runaway marriages brought fame and a romantic reputation for Gretna Green, and it became one of the first visitor attractions in Scotland. Gretna Green attracted people from all across England and Wales, all of whom were desperate for a runaway marriage.
Local blacksmiths of Gretna Green played an important role in this romantic history of Gretna Green and performed countless irregular marriages. These blacksmiths soon became famous as "anvil priests" for arranging and performing runaway marriages. Richard Rennison was one of the most popular of these blacksmiths. He conducted 5,147 runaway marriage ceremonies at the Old Blacksmith Shop. Rennison is also known as the last "anvil priest" of Gretna Green as the Marriage Act 1939 banned irregular marriages.
Gretna Green Today
Although irregular marriages became illegal in Scotland since the implementation of the Marriage Act 1939, Gretna Green continued to attract thousands of couples from around the globe. Its romantic history turned it into a home for weddings in the United Kingdom and one of the most popular wedding destinations in the world. The romantic past of runaway marriages and charming Scottish wedding traditions provide a delightful experience to the visitors.