The Museum Of Hangovers Is A Thing: 8 Strange Museums You Can Visit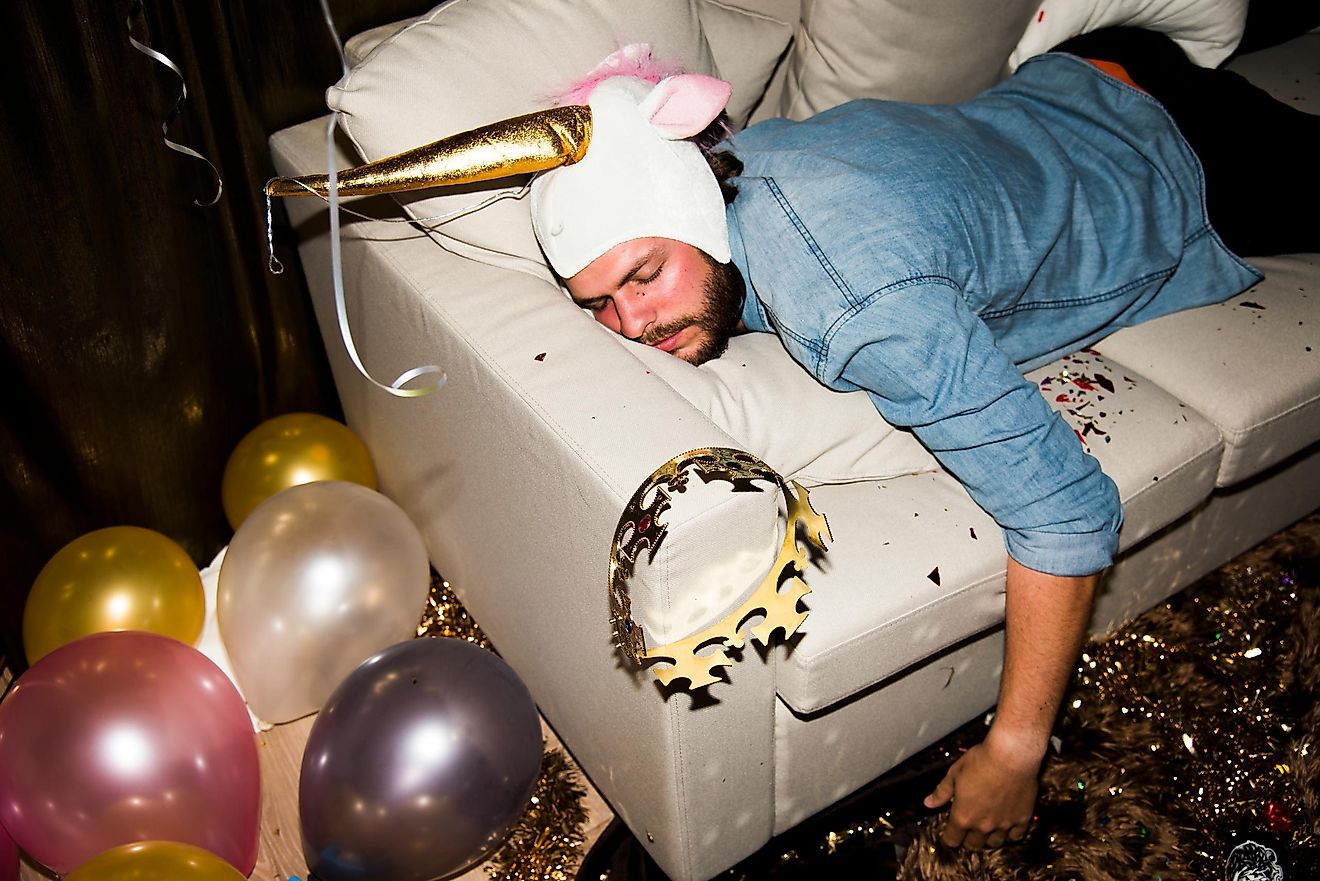 The Torture Museum displays over 40 different tools and ways that someone culd be tortured.
The Mustard Museum exhibits a staggering 6,000 various kinds of mustard that are collected from all parts of the US.
There is an aletrnative purpose for the Underwater Museum in Mexico. The instalations attached to the bottom are supposed to help with coral growing.
Museums can be found in almost any culture around the world and are mostly made to represent either unique or old, important or obscure artifacts created by humanity. Paintings, sculptures, lamps, chairs, or stools, everything deserves an opportunity to be remembered and put as an exhibition piece to be viewed by the general public. Across the world, people seem to tribute a lot of strange things. 
8. Plastinarium, Germany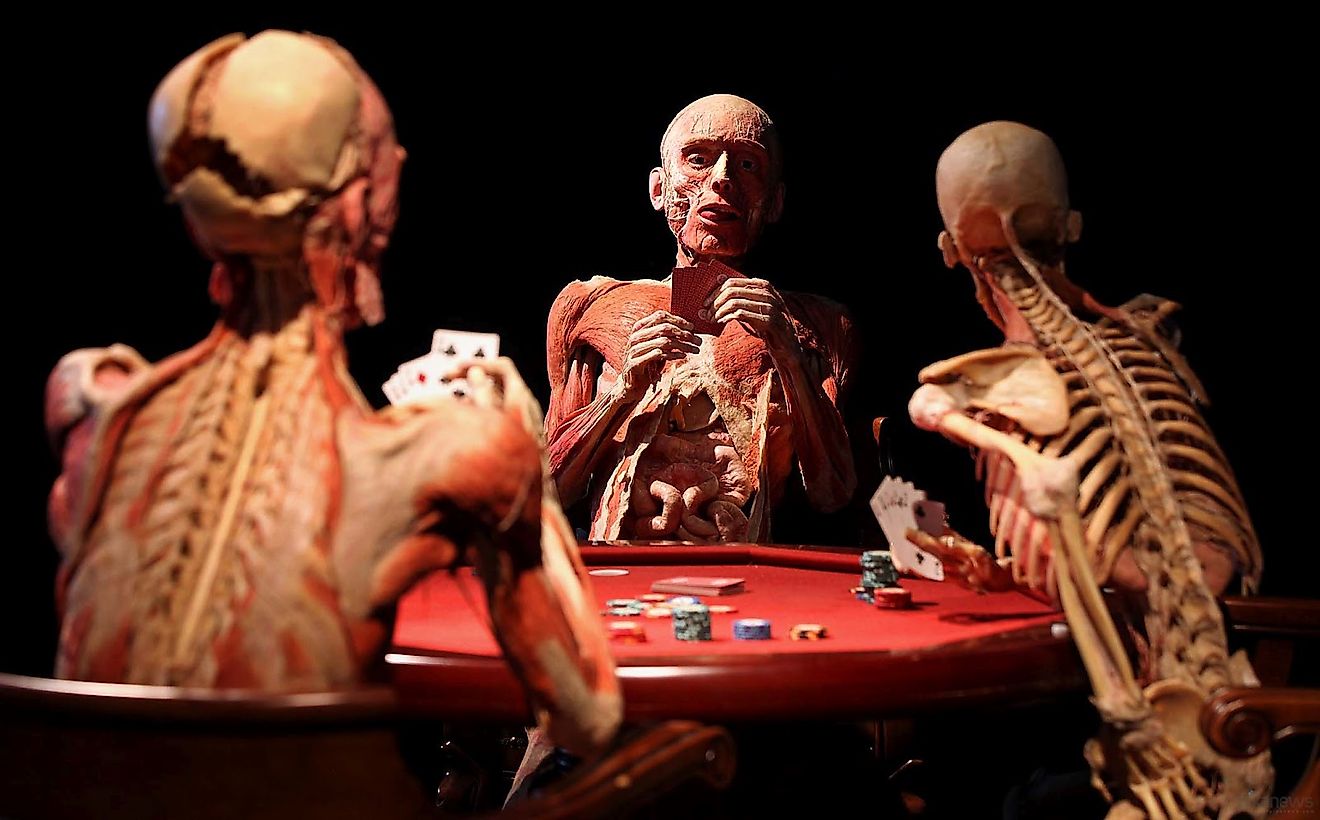 If you do not know what plastination is, think of it as a process that preserves the human tissue after they die. The use of various polymers was put to extreme use by a German chemist Gunther von Hagens. In the city of Guben, you can visit the Plastinarium, a museum that displays human anatomy in the most direct way. You can see what happens to the muscle tissues of both animals and humans once they are in motion and performing various activities. 
7. Underwater Museum, Mexico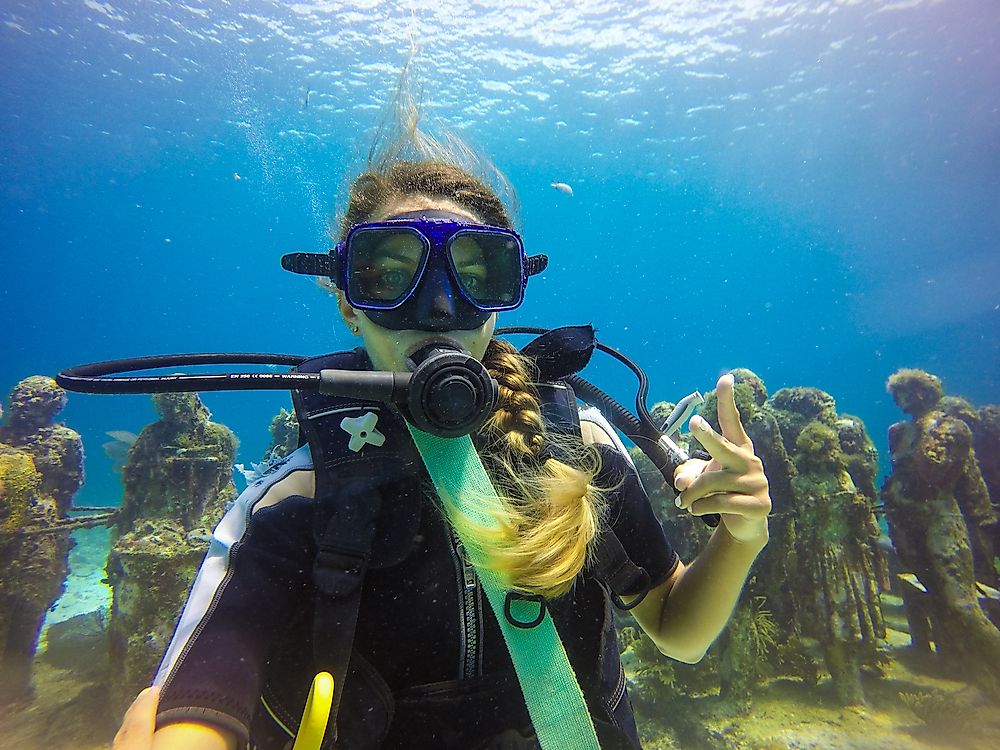 This museum in Cancun, Mexico, certainly offers a one of a kind trip to the museum. Museo Subacuático de Arte, as the name suggests, is located underwater around Cancun, Isla Mujeres, and Punta Nizuc. If you dive below the surface, you can see over 500 real-sized sculptures attached firmly to the bottom of the sea. This museum also serves another purpose, as its installations will be helpful in the coral growing process. 
6. Museum Of Sex, USA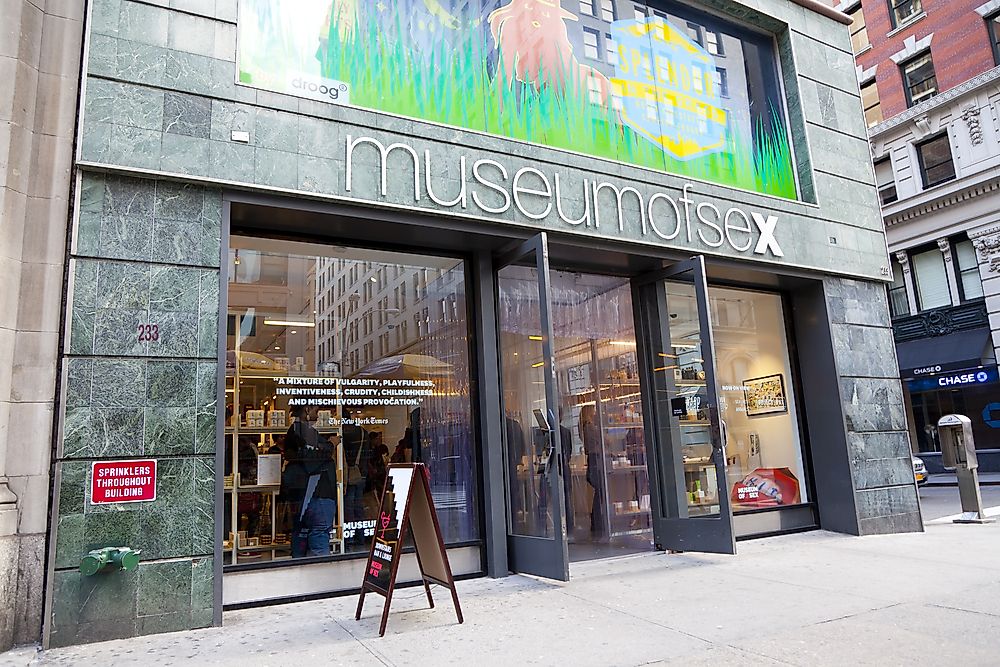 Unsurprisingly, people decided to appreciate the act of sex, creating a sex museum in the state and city of New York. Ever since it opened in 2002, The Museum of Sex has provided an artistic input with its public display of the issues that arise with sexuality. With an underlying mission to create an open dialogue when it comes to sex, this New York museum offers you over 15,000 different erotic artifacts. Vintage pornography, costumes, and paintings all come together in this unique place that talks about the history and importance of sex. 
5. International Museum Of Toilets, India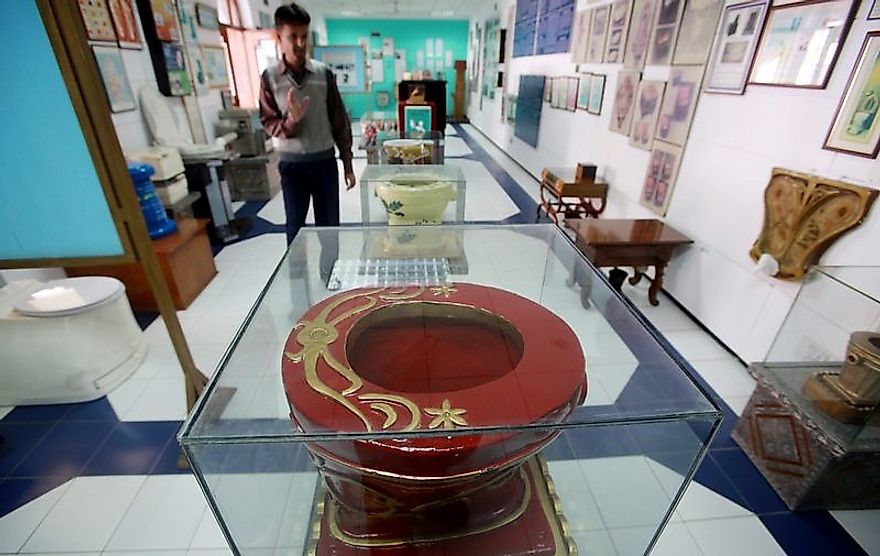 Found in the capital of India, this New Delhi attraction decided to put up an exhibition of nothing else than - toilets. In the Sulabh International Museum of Toilets, you have a unique opportunity to see what kind of toilets were used and developed in the previous 4,500 years. This unforgettable trip down the exciting roads of sanitation will dazzle you with gold toilets, the toilets that the Roman emperors used for doing number 1 and 2. If that is not enough - you can read poetry dedicated to toilets.
4. Mustard Museum, USA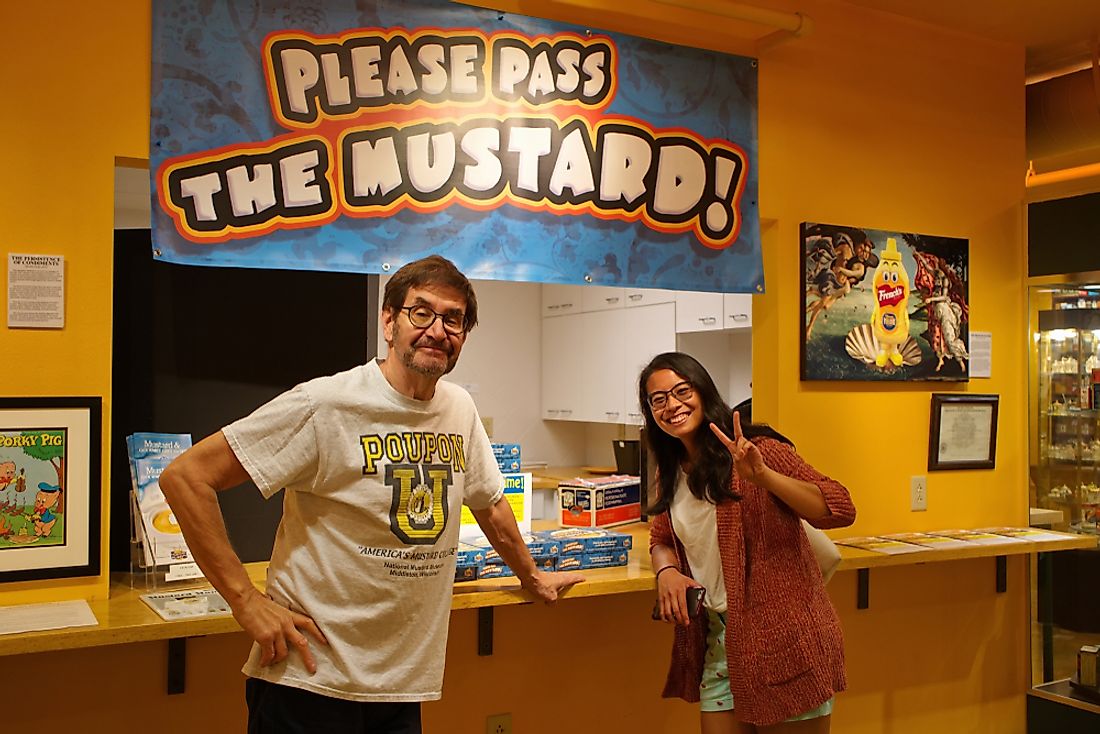 Who does not like a bit of that sweet and spicy yellow mustard when they have a grill in the backyard? Everyone! The people of Middleton, Wisconsin, are proud to have a whole museum dedicated to mustard in their town. In the museum, you can see close to 6,000 different mustard types that come from all corners of the United States. You can also see what kind of mustard do people from 70 countries around the world like to enjoy. If you thought you are going to leave without taking some with you, think again - the museum offers a vending machine where you can buy this fantastic condiment.
3. Torture Museum, Netherlands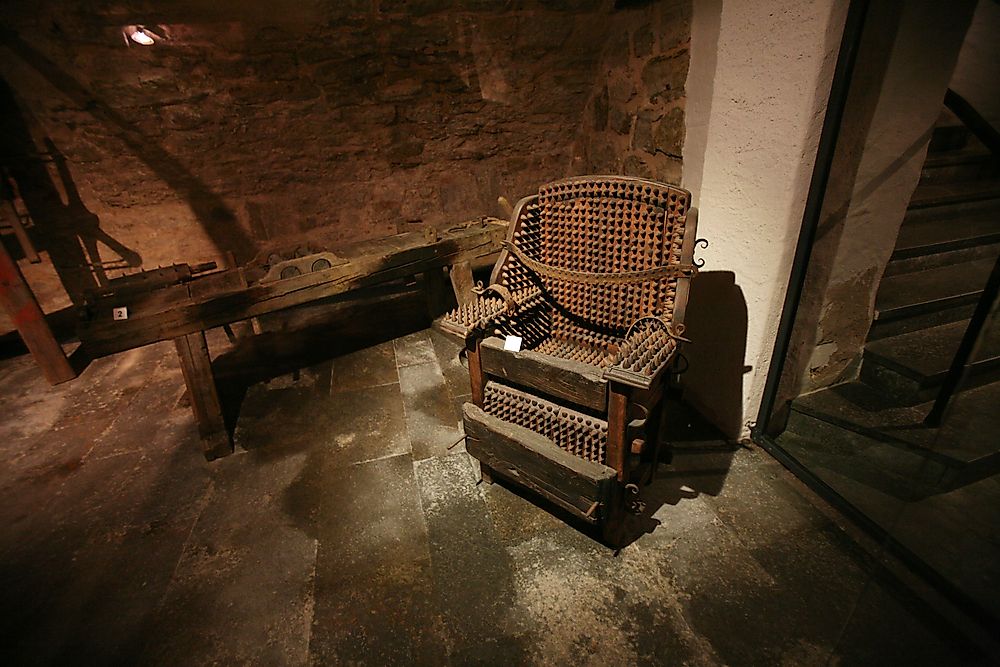 The capital and the biggest city in the Netherlands, Amsterdam, is home to another odd place of culture. The Museum of Torture tells the story about times when torture and execution were almost an everyday occurrence. This bizarre museum showcases more than 40 different pieces, most of them being different torture devices, chairs covered in spikes, and various swords used for beheading. However, the educational purpose of this museum is also worth noting as the staff there educates students about modern ways of torture. The Museum of Torture also supports the Convention Against Torture, suggested by the United Nations. 
2. Phallological Museum, Iceland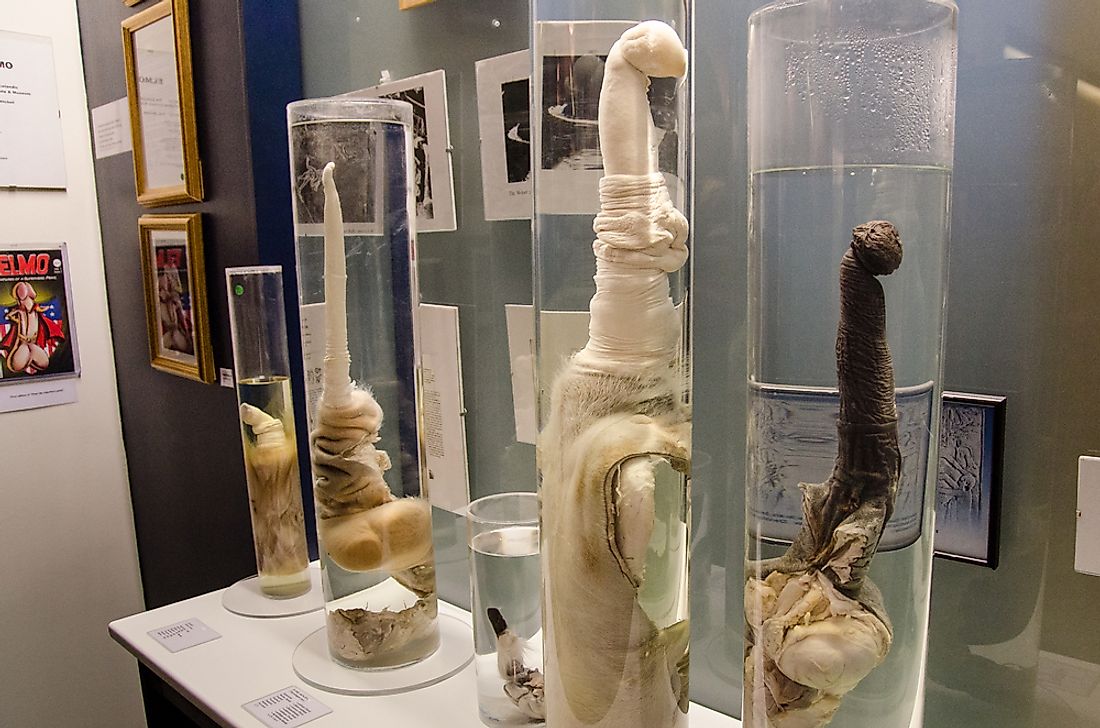 Found in the capital of Iceland, Reykjavik, this particular museum displays penises. A lot of them. There are over 200 hundred penises, and parts of them, from different species found on Earth. Phalluses of elephants, whales, and homo sapiens, all put on into a dazzling collection of wide-range phallic artistry. The founder, Sigurður Hjartarson, had a lifelong affection towards the phallic art, that started when he was just a child. After he got a pizzle, which is a bull's penis, he took the path of a penis art collector. 
1. Museum Of Hangovers, Croatia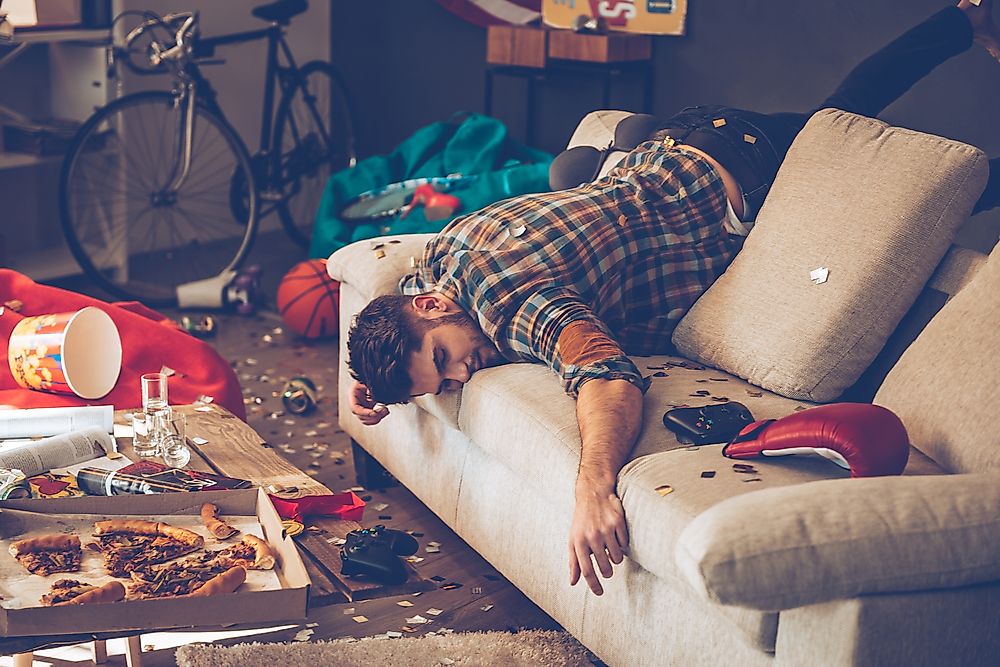 Yes, you read this one right. Dedicated to a feeling that comes after a rough night with the liquor, this museum is located in Croatia's capital, Zagreb. The Museum of Hangover is a trip down the drunken road, with pieces that talk stories about those wild nights out. The walls of the museum are full of graffiti, and most of them share stories about what happened when they were under the influence of alcohol, finishing each other lines and creating funny and bizarre narratives.