Economics
Biggest Trade Partners of Qatar
China is the leading import partner of Qatar.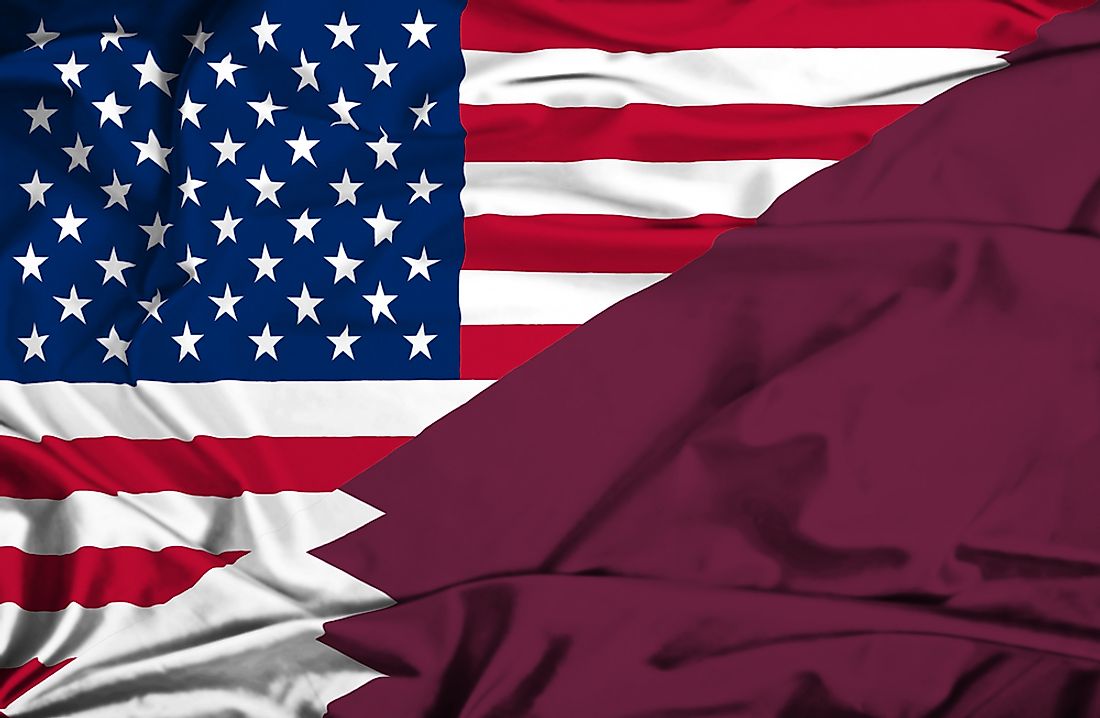 Qatar is a small country in western region of Asia and it is situated in the Qatar Peninsula which is on the northeastern coast of the Arabian Peninsula. The country is separated from the state of Bahrain by the arm of the Persian Gulf. Doha is the capital of Qatar and is also its most populous city. The oil-rich nation is incredibly wealthy and has the highest per capita income of any country in the world in addition to UN endorsement as the most developed Arab nation on human development. As a result, the number of expatriates in the country is 2.3 million as of 2017, which surpasses the population of Qatari nationals who are only 313,000 or only 12% of the country's population. The highest contributor to the Qatari national economy is natural gas and oil reserves whose discovery in 1941 immensely transformed the living standards of the people of Qatar. The proceeds of oil and gas exploitation have been put to use through investments abroad and the importation of goods from other countries.
China
China continues to solidify its place among the world's biggest economies and it is also the biggest trading partner with Qatar accounting for 10.9% of total import expenditure. This share was over $3.8 billion in the total value of exports to Qatar by China. Qatar spends the biggest portion of its import budget to China on machinery a total cost of $956 million this is closely followed by electronic equipment and vehicles totaling just over $1 billion. Furniture, inorganic chemicals, and iron products are also bought from China by Qatar as well as lighting signs for its sprawling cities.
United States
The imports from the US account 8.9% of all imports to Qatar. Goods imported by Qatar from the US include aircraft and spacecraft which comprise about 30% of the total value of imports. Qatar also imports machinery, vehicles, and electronic equipment from the United States. Medical equipment and pharmaceuticals are valued at just over $245 million in addition to chemical goods, plastics, and surplus oil. Bilateral ties between Qatar and USA have been close and Qatar has allowed the establishment of a US military base in Qatar.
United Arab Emirates
UAE's export to Qatar constitutes 8.5% of the overall imports by Qatar. UAE exports salt, sulfur and cement to Qatar valued at $482 million. Other exports include iron and steel goods, electronic equipment, and copper. Gems and precious stones also make the list of goods sold by UAE to Qatar although UAE is one of Qatar's third-largest import partners there have been disagreements in the past over some key issues like the alleged support of Hamas among other extremist groups in Syria.
Economy of Qatar
The Qatar economy relies almost solely on oil and gas extraction and the sale of it to other countries, which contributes up to 13% of the global usage of these resources. However, national oil reserves have been projected most likely to run out by 2023, this may not necessarily spell doom for one of the wealthiest nations in the world since new gas reserves have been discovered. Such discoveries continue to promote trade, and for instance, the US is the major equipment supplier in the extraction of natural gas.
The Most Important Export Partners of Qatar
| Rank | Import Partner | Share of Total Imports (2017) |
| --- | --- | --- |
| 1 | China | 10.9% |
| 2 | United States | 8.9% |
| 3 | United Arab Emirates | 8.5% |
| 4 | Germany | 8.1% |
| 5 | United Kingdom | 5.5% |
| 6 | India | 5.4% |
| 7 | Japan | 5.3% |
| 8 | Italy | 4.3% |
This page was last updated on July 23, 2019.
Citations
Your MLA Citation
Your APA Citation
Your Chicago Citation
Your Harvard Citation
Remember to italicize the title of this article in your Harvard citation.