The Largest Cities in Scotland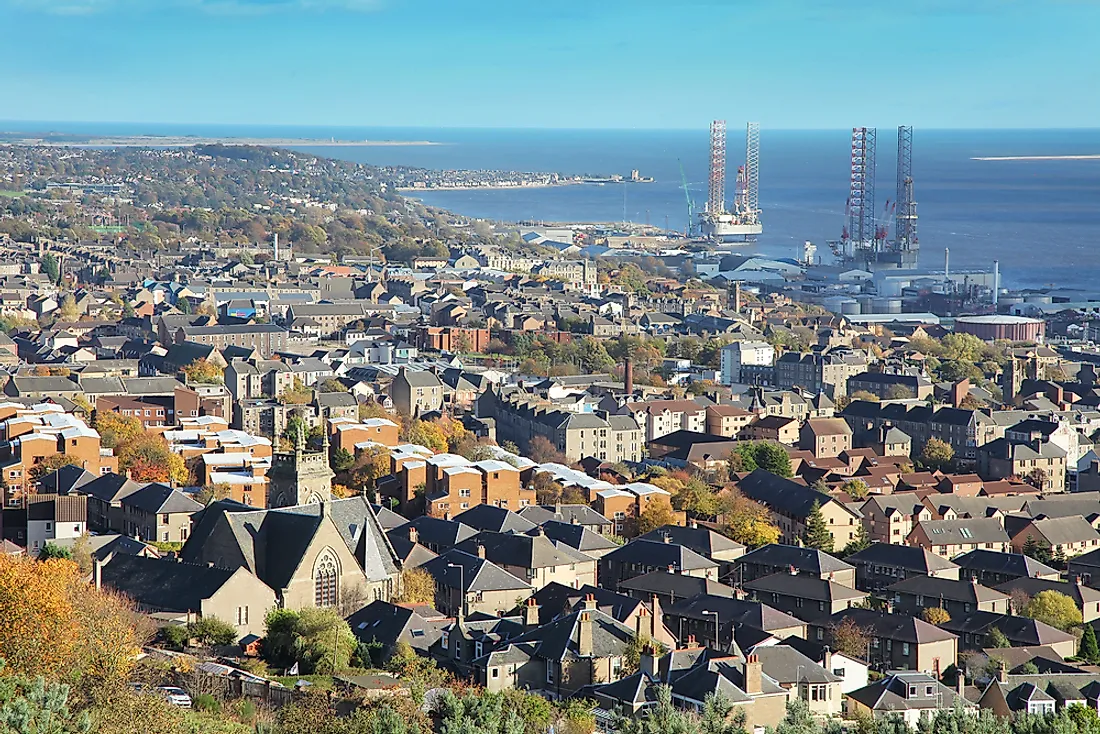 Scotland is a country in the United Kingdom. Scotland is known for its lush, mountainous landscapes and modern cities. The population of Scotland is approximately 5.29 million people, which is 8.3% of the total population of the United Kingdom. The following is a list of the largest cities in Scotland.
Scotland's Largest Cities By Population
Glasgow
The largest city in Scotland by population is Glasgow. Glasgow has a population of 590,507 people. Glasgow is a popular city for tourists who are visiting Scotland. It has a relatively high population density. Historically an industrial city, Glasgow today is mostly known for its vibrant art scene and unique style.
Edinburgh
Edinburgh, which has a population of 459,366, is the second most populated city in Scotland after Glasgow. Edinburgh is especially famous for its old town, which attracts numerous tourists every year. Edinburgh is home to a number of educational institutions.
Aberdeen
Aberdeen is the third largest city in Scotland. It has a population of 195,021 people. It is found in northeast Scotland. Although Aberdeen is known for its chilly climate and cloudy weather, it has also held the designation as the "happiest city in Scotland".
Dundee
Dundee has a population of around 147,285 people. It is the fourth largest city in Scotland by population. Like Glasgow, Dundee was once known as a major industrial centre within Scotland. Today it has been re-branding itself as a cultural destination.
Development of These Cities
The cities mentioned above have grown over the years thanks to many factors such as education, culture, and economic development. Various industries including textile industries also contribute to their development.
The Largest Cities in Scotland
| Rank | City | Population |
| --- | --- | --- |
| 1 | Glasgow | 590,507 |
| 2 | Edinburgh | 459,366 |
| 3 | Aberdeen | 195,021 |
| 4 | Dundee | 147,285 |
| 5 | Paisley | 76,834 |
| 6 | East Kilbride | 74,395 |
| 7 | Livingston | 56,269 |
| 8 | Hamilton | 53,188 |
| 9 | Cumbernauld | 52,270 |
| 10 | Kirkcaldy | 49,709 |