The Largest Churches In Europe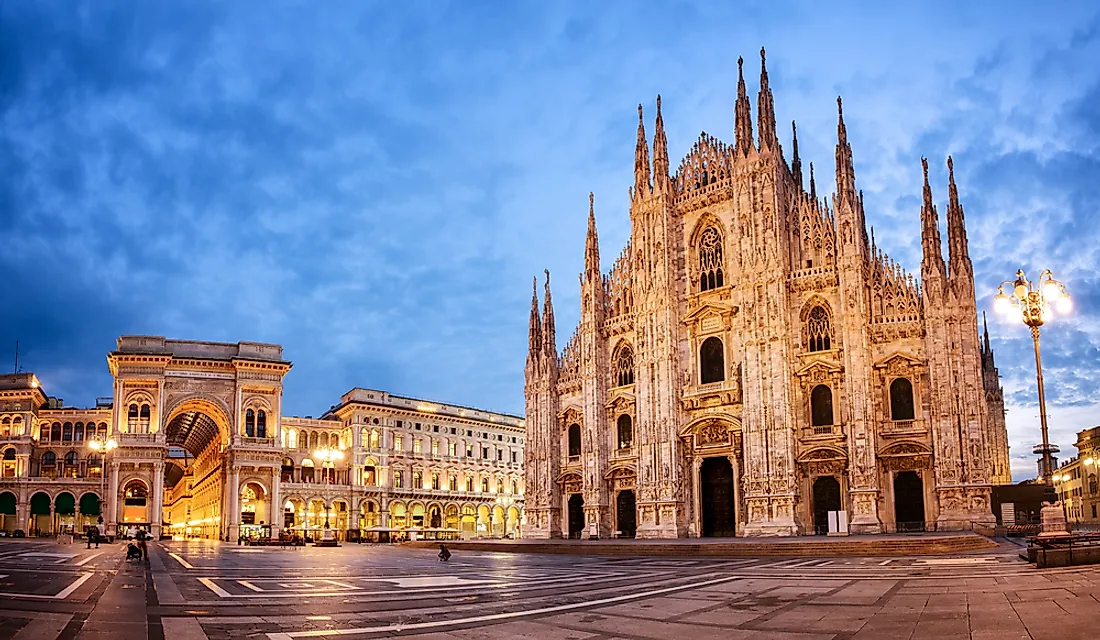 Seventy two percent of Europeans are Christians as of the year 2012. This makes Christianity the most subscribed to religion in the European continent. This fact is emphasized by presence of numerous churches throughout the continent. Other religions present in the continent of Europe are Islam, Judaism and atheism. Christianity is however subdivided into various denominations, with the major subdivisions being Catholicism and Protestantism, best represented by St. Peter's Basilica Church and Church of Sweden respectively. Other denominations are Orthodox, Anglicanism and Calvinism examples of churches being Serbian Orthodox Church, Church of England and United Reformed Church respectively. There are other smaller denominations referred to as Baptist and Adventists, and so are some evangelical congregations that are thought to be of protestant affiliation. In Europe, churches are not only places of worship but also tourist attraction sites due to their fascinating craftsmanship and architectural designs.
The Largest Church Buildings In Europe
St. Peter's Basilica is the largest church in Europe with an internal area of 15160 square meters and a 5,000,000 cubic meters in volume. This church is Roman Catholicism denomination and is found in the Vertican City. Its construction was completed in 1626 having been commenced in 1506. This church's consecration was done at its completion of construction in 1626. It is not only considered the largest but also one with the most outstanding architecture in the continent. It is highly positioned as a catholic shrine. The pope presides over several religious occasions in the St. Peter's Basilica Church. It was listed as a UNESCO World Heritage Site in 1984 as a vital cultural site.
Out of the 15 largest churches in Europe, Italy is home of 5. These are Milan Cathedral, Abbey of Santa Giustina, Basilica of Saint Paul Outside the Walls, Florence Cathedral and San Petronio Basilica whose areas are 11700, 9717, 8515, 8300 and 7920 square meters respectively. All the five are of catholic denomination. Spain, Germany and Belgium each has two churches that are featured in the top 15 largest in the continent. Seville Cathedral, with an area of 11520 square meters and Basilica-Cathedral of Our Lady of the Pillar whose area is 8318 square meters are both found in Spain and belong to Catholicism. The two found in Belgium are also of Catholicism denomination: Basilica of the Sacred Heart and Cathedral of Our Lady. Germany houses Ulm Minster (8260 square meters) of Lutheran denomination and the Cologne Cathedral (7914 square meters) of Catholicism.
Members of the Lutheran denomination subscribe to Martin Luther's theology that is centered on grace, faith and scripture. Liverpool Cathedral with an area of 9687 is the only church in the 15 largest in Europe that is of Anglican denomination which is believed to find a middle ground between Catholicism and Protestantism and is found in the United Kingdom. The 4th largest, Basilica of Our Lady of Licheń, is catholic and is in Poland having an area of 10090 square meters. Portugal is the home of the 7th largest church which is the Church of the Most Holy Trinity.
Significance Of The Churches
Churches in Europe are a representation of religion and culture of the European people. They are places of worship for Christians affiliated to different religious denominations. They are also world heritage sites that serve as historical tourist attraction sites.
The Largest Churches in Europe
| Rank | Name | Country | Area (m sq) |
| --- | --- | --- | --- |
| 1 | St. Peter's Basilica | Vatican City | 15160 (interior) |
| 2 | Milan Cathedral | Italy | 11700 (interior) |
| 3 | Seville Cathedral | Spain | 11520 |
| 4 | Basilica of Our Lady of Licheń | Poland | 10090 |
| 5 | Abbey of Santa Giustina | Italy | 9717 (interior) |
| 6 | Liverpool Cathedral | United Kingdom | 9687 |
| 7 | Church of the Most Holy Trinity | Portugal | 8700 |
| 8 | Basilica of Saint Paul Outside the Walls | Italy | 8515 |
| 9 | Basilica-Cathedral of Our Lady of the Pillar | Spain | 8318 |
| 10 | Florence Cathedral | Italy | 8300 |
| 11 | Ulm Minster | Germany | 8260 |
| 12 | Basilica of the Sacred Heart | Belgium | 8167 |
| 13 | Cathedral of Our Lady | Belgium | 8000 |
| 14 | San Petronio Basilica | Italy | 7920 |
| 15 | Cologne Cathedral | Germany | 7914 |