The Five - Famous Composers in History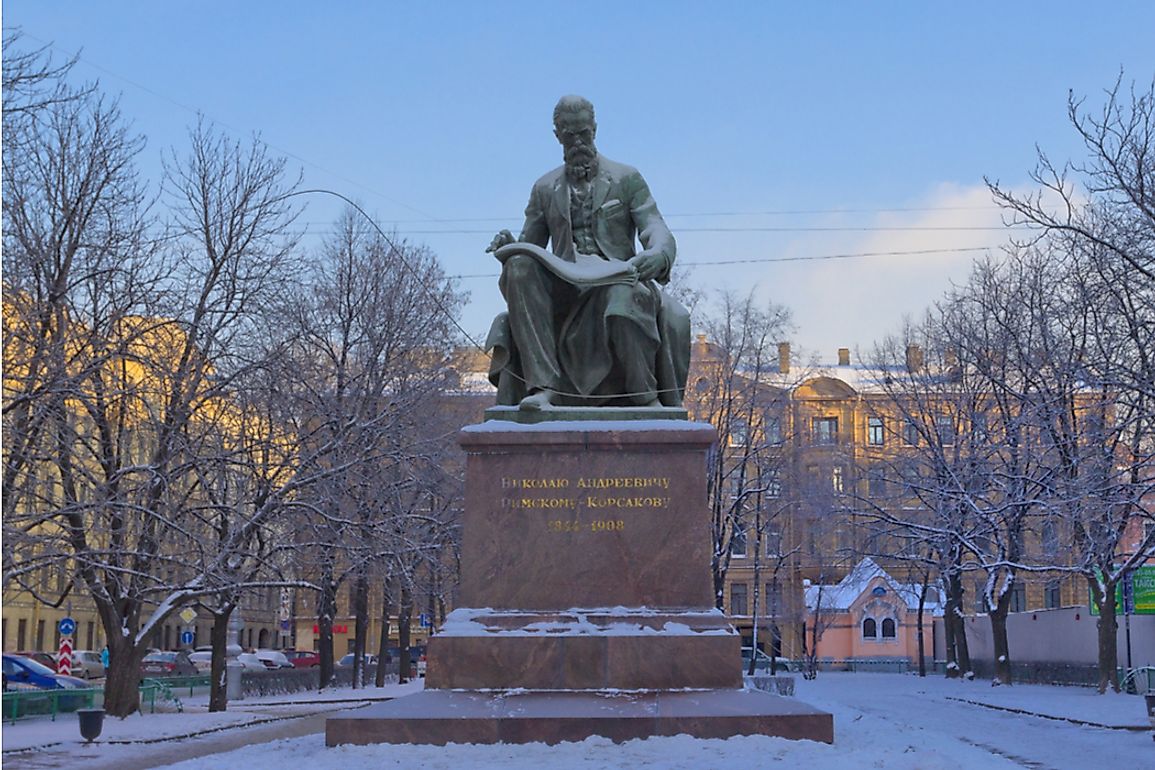 "Prince Igor"
The Five, also called The Mighty Handful and The New Russian School, were five exemplary Russian composers who created a distinct Russian classical music that was different from the Western and Southern European influences. They were active between 1856 and 1870. They were composed of Mily Balakirev (the leader), Cesar Cui (joined in 1856), Modest Mussorgsky (who joined them in 1858), Nikolai Rimsky-Korsakov (joined in November 1861), and Alexander Borodin (last to join in 1862). They all lived in Saint Petersburg.
Composers of the Five
Mily Balakirev
The Five was formed by their leader, Mily Balakirev (1837-1910), who had a passion for Russian nationalism. His musical talents would not go unnoticed as he soon caught the eye of the leading musical figure from his hometown, Alexander Ulybyshev, who authored a biography of the renowned Wolfgang Amadeus Mozart and owned a vast musical library. Balakirev began to read, play the piano, and listen to the music of Mikhail Glinka, who would later become a mentor. At 14 years of age, he conducted a performance of Mozart's composition entitled Requiem. At 15 years of age, he led rehearsals of Beethoven's First and Eighth Symphonies. Balakirev is well known for promoting musical nationalism, developing musical patterns that expressed overt nationalistic feeling. Following the deaths of his mentor Glinka in 1857 and sadly Ulybyshev in 1858, he was without influential supporters. He was able to bring together five amateurs with similar ideals to his, imparting to them his musical beliefs. Although brilliant, he had a tendency to overdo smaller details, robbing his musical pieces of fresh originality of inspiration and made them seem over-thought.
Cesar Antonovich Cui
Cesar Antonovich Cui (1835-1918) was an army officer and a teacher of fortifications. As a young boy in Vilnius, he took piano lessons and started to compose at 14. He took lessons in music theory with the Polish composer Stanislaw Moniuszko. He met Balakirev in 1856 after moving to Saint Petersburg and started taking music more seriously. He composed in almost all genres of his time, including vocal duets and songs for children. His works are not as nationalistic as those of the other members of The Five. In 1916, he lost his sight completely, although he was able to dictate pieces.
Petrovich Mussorgsky
Modest Petrovich Mussorgsky (1839-1881) started receiving piano lessons at the tender age of 6 from his mother who was a trained pianist. He wrote a book about a piano piece titled Porte-enseigne Polka at age 12 in 1852. He joined the Cadet School of the Guards at age 13, where his piano-playing skills were in demand by fellow cadets, for whom he played some of his improvisations. In 1856 at only age 17, Mussorgsky met the then aged 22 Alexander Borodin, and they both served at Saint Petersburg. He also met the Russian composer Alexander Dargomyzhsky, who would become a great influence. He met Balakirev in 1858 and began his studies under him. A few months later, he permanently left his commission to devote his life entirely to music.
Nikolai Rimsky-Korsakov
Nikolai Rimsky-Korsakov (1844-1908) was an officer in the Russian military. He started composing by the time he was ten years old. He loved literature more, and from it, he developed a liking for the oceans and seas, which later inspired some of his notable compositions. This would later lead to encourage him to join the Imperial Russian Navy at age 12. He studied piano under Ulikh. Visits to the operas and orchestras led to Nikolai's love for music. In November 1861, while in Saint Petersburg, a friend named Kanille introduced 18-year-old Nikolai to Mily Balakirev. Balakirev introduced him to Cesar Cui and Modest Mussorgsky. The three would be referred to as composers in their 20s.
Alexander Porfiryevich Borodin
Alexander Porfiryevich Borodin (1833-1887) was a composer, a chemist, and an advocate of women's rights. He is best known for his two string quartets, his symphonies, his opera composition entitled Prince Igor and the tone poem called In the Steppes of Central Asia. He started his musical career in composing from Mily Balakirev in 1862.
Influences and Legacy
The Five would mostly make music from the village songs they heard. Many of their compositions were in orientalist style such as Borodin's Prince Igor. Balakirev insisted on the use of eastern harmonies and non-western themes to set them apart. The lack of confinement allowed orientalism to explore subjects such as erotic fantasies and political expressionism. It became a means to express Russian supremacy and might as the expansion of the empire gathered pace under Alexander II. The Five's significant works dominated by orientalism are Balakirev's symphonic poem Tamara and Rimsky-Korsakov's symphonic suite Antar. As a result, this influenced classical traditions in other eastern countries east and south of Russia. Their musical genius reflects even to this day.