Anton Bruckner - Famous Composers in History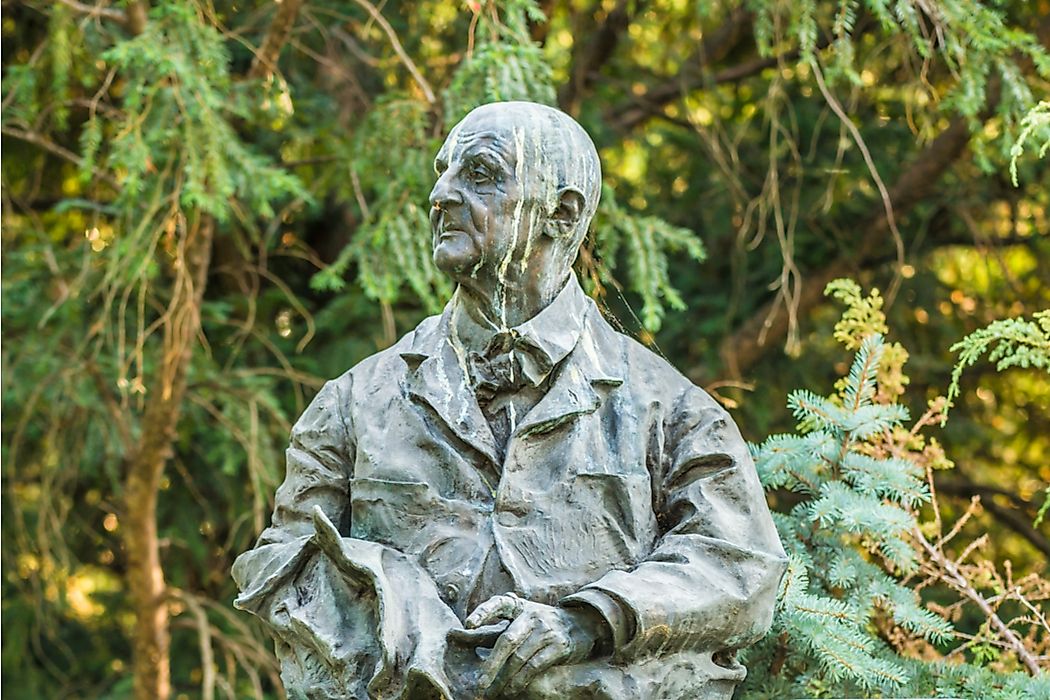 Josef Anton Bruckner was a renowned Austrian organist and composer of the 19th century. He is best known for his motets, masses, and symphonies. His first compositions are considered to mark the final stage of the Austro-German Romanticism due to their strong polyphonic traits, rich harmonic language, and their considerable length. The composition of Bruckner assisted in defining radicalism in contemporary music because of their unprepared modulations, dissonance, and their revolving harmonies
Early Life
The Austrian composer, Anton Josef Bruckner, was born on September 18th, 1824, in the village of Ansfelden, which the suburb of the present day Linz. He is known for making monumental symphonies. His first music teacher was his father who had been a teacher. He learned to play the organ as a child and even helped his father teach other children. Being a bright student, he was even promoted to upper class. He learned to play the organ excellently under Johann Baptist, a schoolmaster, in the school he was sent to in Horsching. He wrote his first composition known as pange lingua in 1835.
Career
Soon after his father's death, he was sent to the Augustinian monastery where he went on to become a chorister. His mother sent him to a teaching seminar in Linz convinced that teaching was his career path. He then got a job as a teaching assistant in Windhaag, and he was continually frustrated by the poor working conditions and humiliated by Franz Fuchs and therefore did not improve his musical skills. Fortunately, he was moved to Sankt Florian for another teaching job which he then went to pursue in Kronstoff for two years. While there he gained more musical skills under Leopold Zennetti and came up with compositions among them asperges me. From 1845, he worked as a teacher and organist in St. Florian for ten years, and also took examinations and passed them, which subsequently allowed him to teach in higher education institutes. In 1856, he also worked as the principal organist of Linz Cathedral in, and he also worked under the guidance of Sechter and Otto Kitzler studying counterpoint and music theory. Through this, he came to know Wagner's music, which influenced his later compositions.
Major Contributions
During his years at St. Florian, he composed many liturgical works among them the requiem (1849) and Missa Solemnis (1854). He also did the mass in D minor (1864) followed by the mass in E minor. The first symphony was done in 1866. Bruckner profoundly expanded the idea of the symphony in ways that have not been witnessed since or before him, and perhaps since Johann Sebastian Bach no other composer was as motivated by his religious convictions as Anton Bruckner. He composed a total of 11 symphonies, sacred chorals, and other compositions.
Challenges
He faced criticism in Vienna because of his liking of Wagner's music which was considered partisan and thereby the critics terming his work as wild and nonsensical. His symphonic styles were also said to be plagued with repetition. Finally, revisions of his work also made it hard to establish the accurate text of his symphonies. Bruckner lived as a bachelor the whole of his life, and he attempted numerous marriage proposals to teenage girls and was not successful. His affection for young girls led to his accusation of impropriety. His proposal to teenage girls continued past his 70th birthday and his proposal to a hotel chambermaid was almost successful, and they almost got married, but finally called off the engagement when she failed to convert to the Catholic faith. Buckner suffered periodic attacks of depression as a result of his failure to get a female companion.
Death and Legacy
Anton Bruckner died on October 11, 1896, after his health failed when he was 72 years old, leaving behind a prestigious legacy as an accomplished composer who composed sacred chorals, secular, and liturgical symphonies. He died while still working on his ninth symphony living in the Belvedere Palace. He was buried in St. Florian monastery church with his favorite organ. Anton Bruckner University of Music, Drama, and Dance were named in his honor in 1932, and it is an institution of higher education in Linz. Similarly, Bruckner Orchester Linz was also named after him.