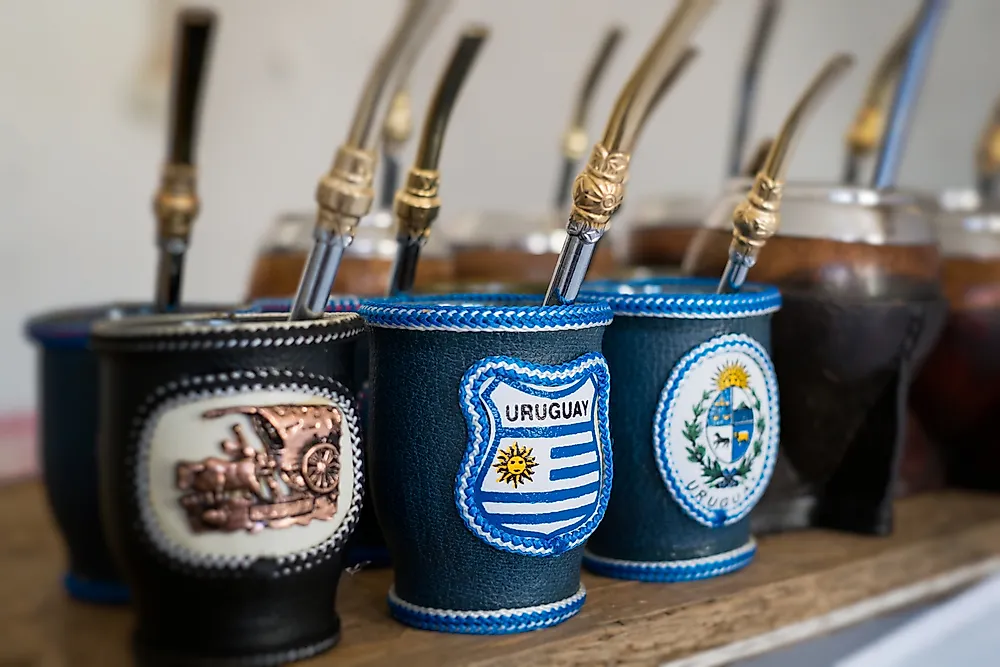 Uruguay's Carnival is the second-biggest in the world after Brazil's
With their long history of cattle-farming, Uruguayans incorporate a lot of beef in their diet.
Like other South American countries, football (soccer) is the most popular sport in Uruguay.
Uruguay has a vibrant and diverse musical and dance scene.
The country has a significant portion of the population that is not religious.
Social Beliefs And Customs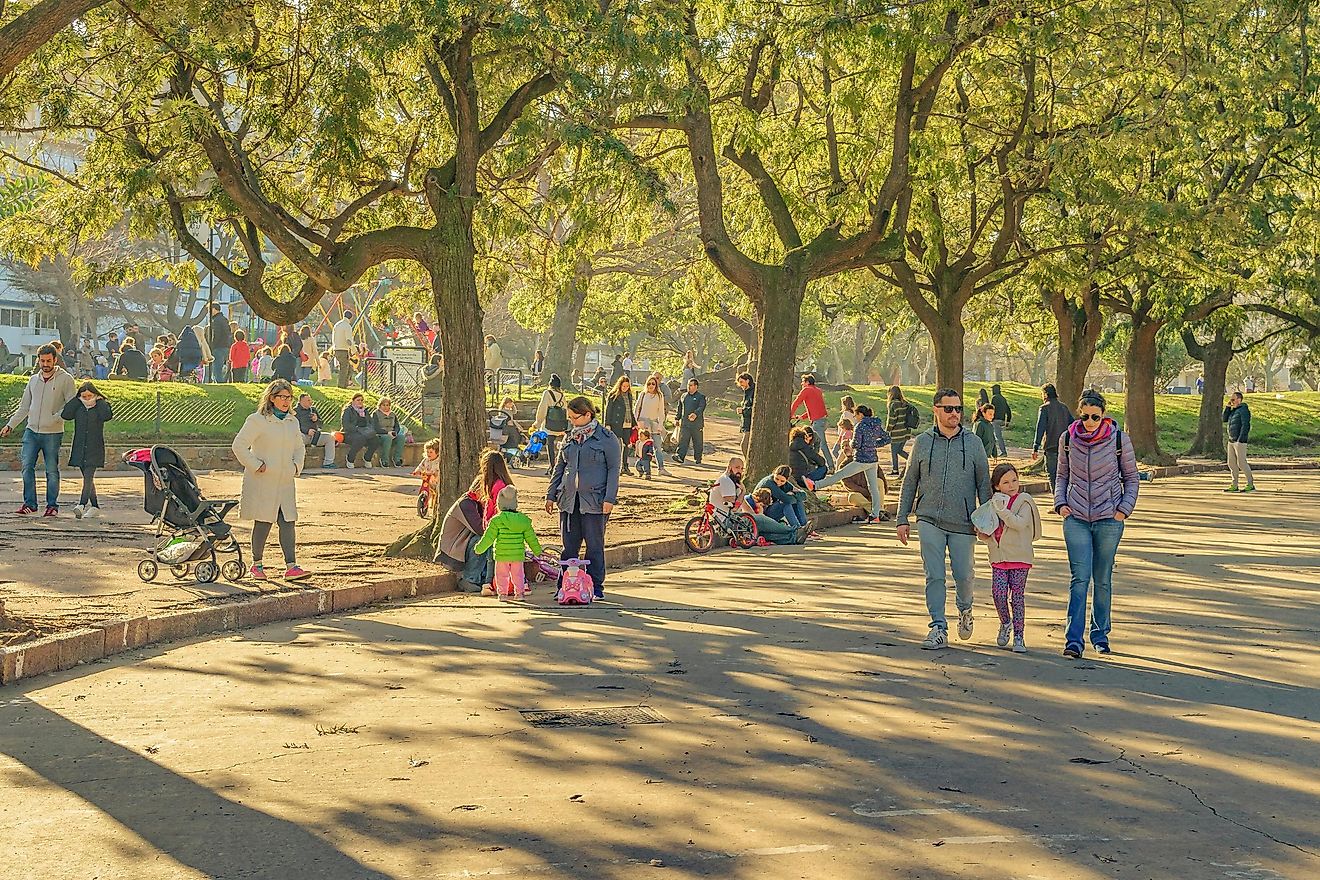 Uruguay is a diverse country full of a variety of cultures, foods, religions, arts, and sports, all coming together to form a unique national identity. The people of this country are known to be warm, welcoming, and friendly. Criticisms of the culture here, however, are not taken lightly. When speaking, Uruguayans tend to be more direct and upfront than individuals from other South American countries.
When greeting close friends and sometimes new acquaintances, a typical greeting involves a hug and kiss on the cheek. Personal space here is often much closer than in the US, for example. Individuals tend to touch arms or stand shoulder to shoulder when conversing or stand together closely while waiting in lines.
Religion, Festivals, And Holidays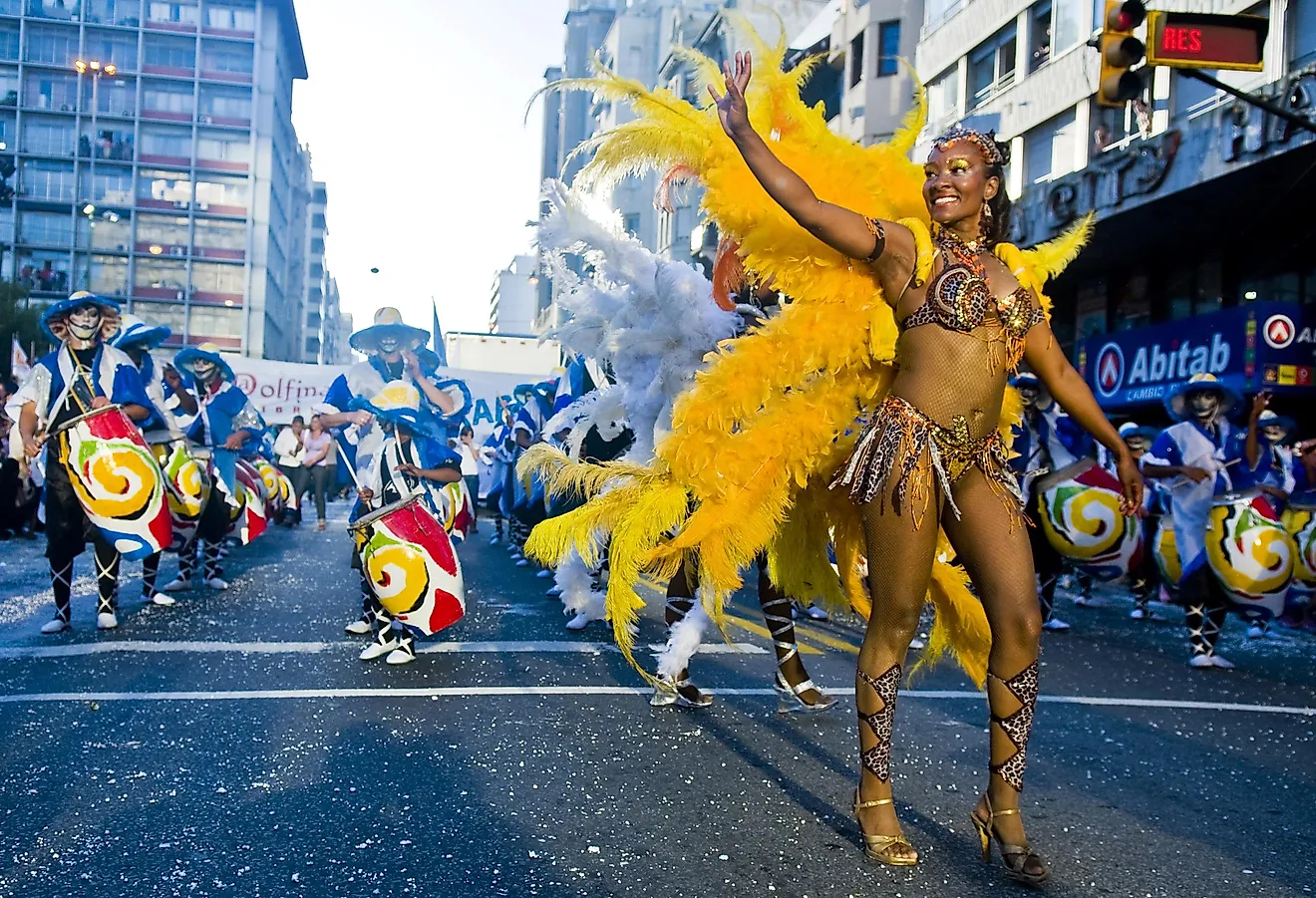 The freedom to practice any religion is protected by the Constitution of Uruguay. About 60% of the population identifies as Christian, and nearly half of Uruguayans are Catholics and an additional 11% identify as Protestant. Regular Catholic church attendance is low, while Protestants report being more active in the church. Just over 40% of the population of this country claims to have no religious identity. This percentage is further divided into those who believe in a god with no specific religion, atheists, and agnostics.
One of the biggest festivals in this country is the Uruguayan Carnival, which is celebrated between the middle of January and the end of February. It is the second-largest carnival in the world after the one in Brazil. This event involves large parades of dancers and drum players in colorful dress. It is particularly large in the city of Montevideo. Other presentations during Carnival include comedy acts that poke fun at political issues and storytellers who create parodies of well-known and traditional books and movies.
Music And Dance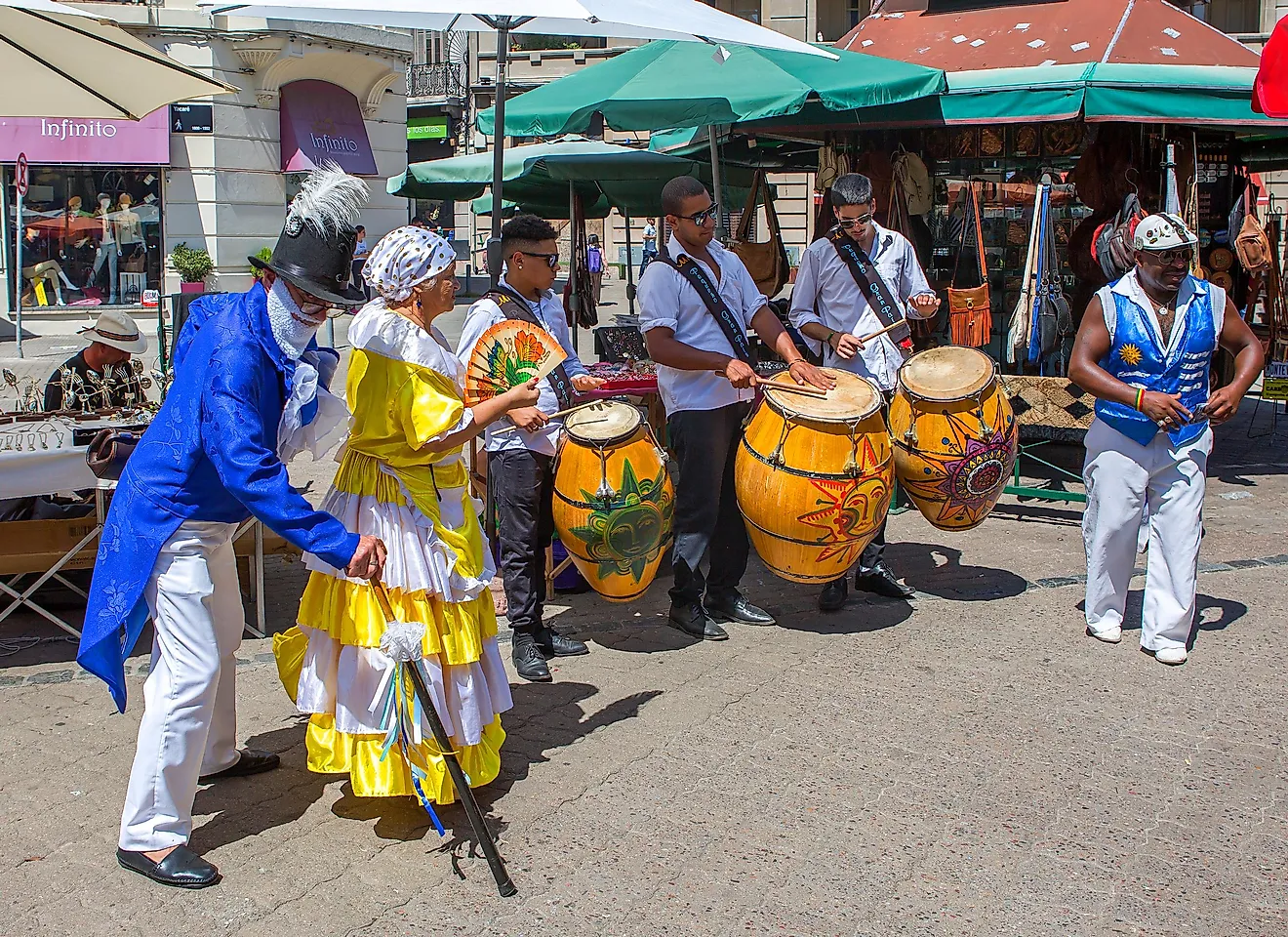 The music and dance of Uruguay are just as diverse as the people. Some of the popular types of music here include: milonga, tango, candombe, and murga.
Murga is the music typically reserved for Carnival festivals. It includes a choir and 3 percussion instruments: cymbals, snare drum, and bombo drum. It usually parodies events in Uruguayan politics and life, and is interpreted as a type of comedy show.
Candombe is an Afro-Uruguayan type of music and is played by using several percussion instruments simultaneously. Musicians often gather in Montevideo to play in the streets in the evening.
Tango is often associated with Argentina, although it has roots in Montevideo, Uruguay as well. This music has been heavily influenced by the Afro-Uruguayan culture and is often played for social dancing events. Both the tango and candombe are on the UNESCO list of Intangible Cultural Heritage of Humanity.
Milonga is often considered the grandfather of tango music and dance as it was most popular in the late 19th century. It has a fast, upbeat rhythm that is often accompanied by dance.
Literature And Arts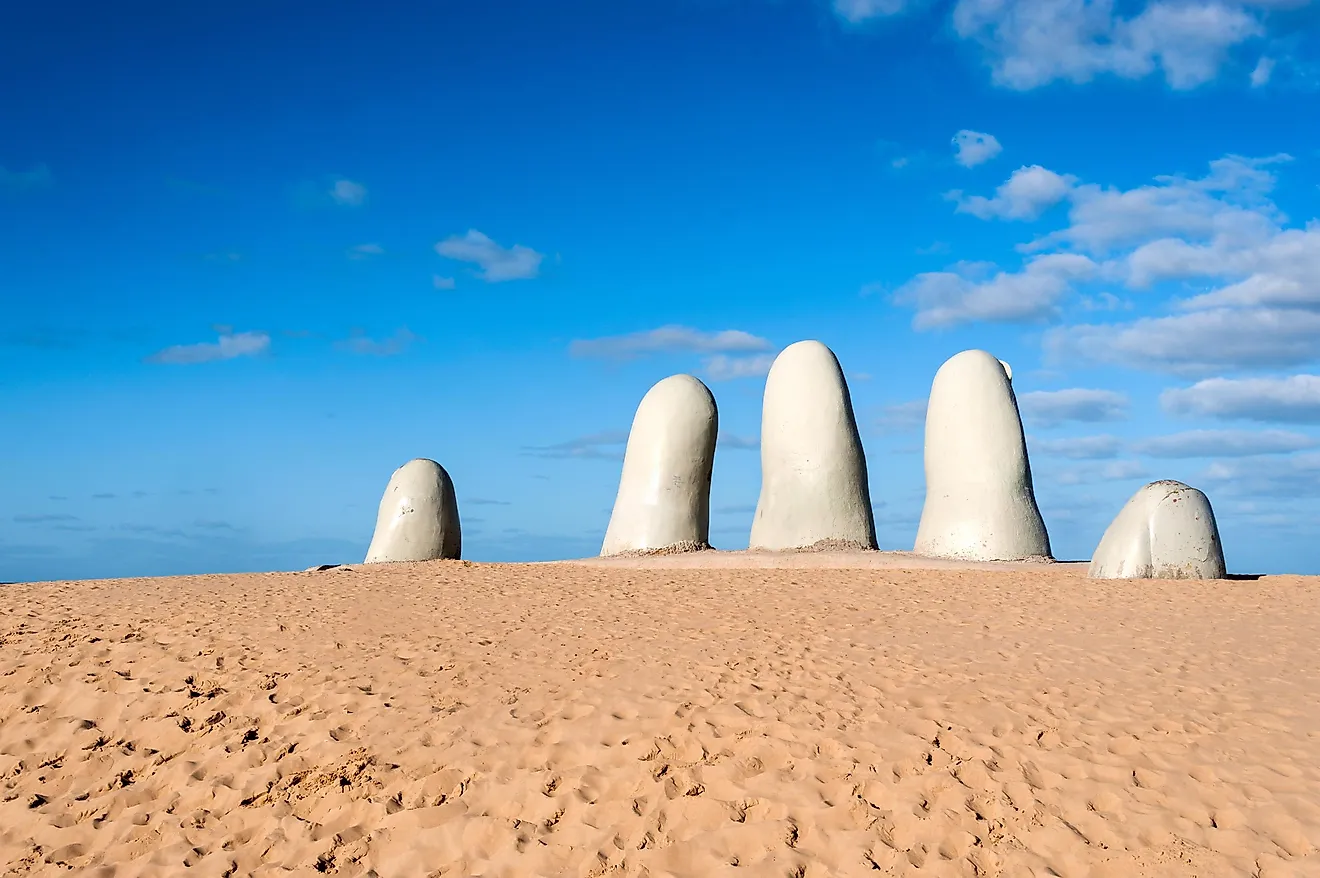 The government and some private foundations provide limited financial support for literature and the arts in Uruguay. For the most part, however, authors, poets, artists, and performers provide or raise money independently.
The culture of literature in this country really began after the arrival of European settlers, who brought with them literary traditions from various countries. Once Uruguay gained independence and became more politically stable during the 19th century, literature began to develop and take on a more nationalistic style. Argentinian authors seeking refuge in Uruguay also influenced the literature here, introducing the romantic style of writing. The biggest influence, however, came from the Generation of '45. This group of writers was primarily active between 1945 and 1950, although they remain an important piece of literary history for this country.
Other arts practiced in Uruguay include theater, painting, and sculpture. Of these, sculptures are one of the most common expressions of art in this country. Some of the most famous Uruguayan sculptors include: Hugo Nantes, Pablo Atchugarry, Carlos Páez Vilaró, and Claudio Silveira Silva. Painting styles are diverse and incorporate abstractism, nativism, and realism.
Cuisine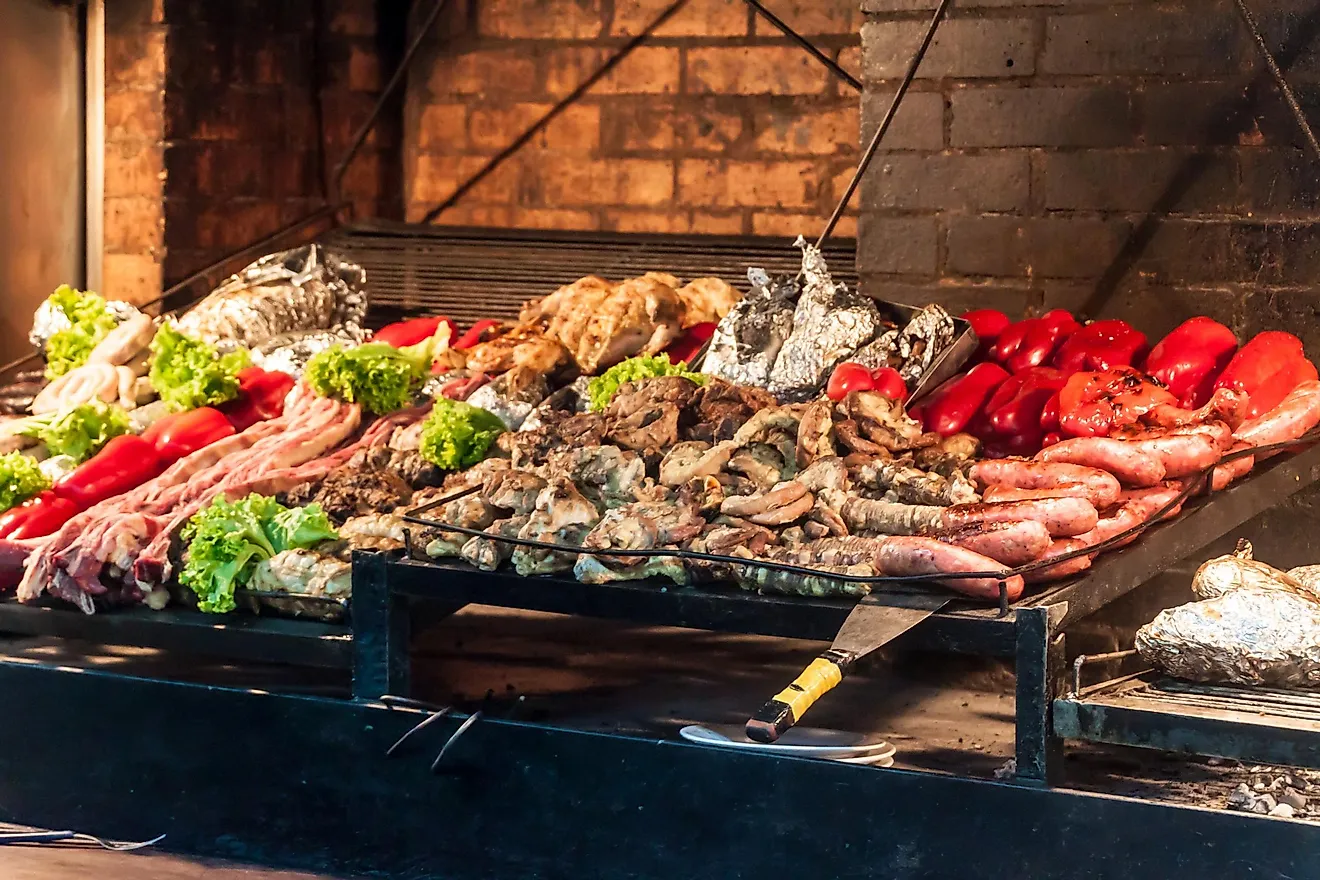 The cuisine of Uruguay has been influenced over the years by the wide range of immigrants who have settled in this country. Most foods are either boiled, grilled, or fried, and is meat-heavy with vegetables, dairy and carbs on the side.
Due to the long history of cattle raising and the strong cultural identification with the Gaucho (cowboy) lifestyle, beef plays a major role in the everyday diet of Uruguayans. A common get-together between friends and family typically involves grilling beef. Of course, the national dish, the chivito steak sandwich, incorporates beef (although can also be made with baby goat meat).
The national drink is yerba mate, a tea-like infusion made from the leaves of the yerba mate plant. Traditionally, this drink is consumed from a hollowed-out gourd with a special metal straw that acts as a filter, letting only liquid come through.
Clothing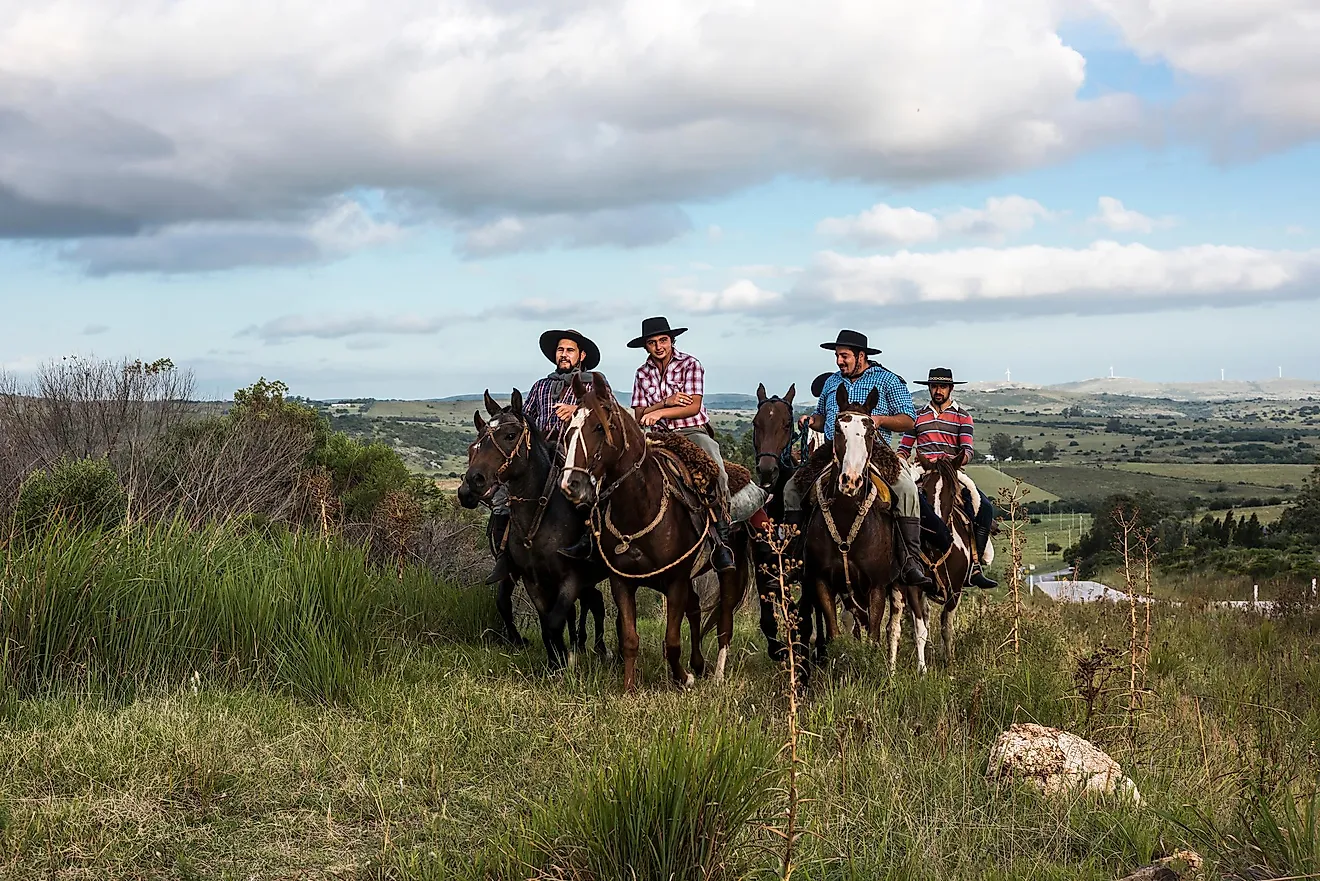 The vast majority of Uruguayans living in urban areas dress similarly to Europeans and Americans, with jeans, trousers, skirts, dresses, button-up shirts, and t-shirts. Dressing in this manner is often associated with having a higher socioeconomic status and is, therefore, largely desired. Many clothing styles that can be found at shopping centers in North America and Europe can also be found here.
People living in more rural areas or owners of cattle ranches tend to dress in the traditional gaucho style. For men and sometimes women, this involves a long and very wide pant leg that is often tucked into the top of a pair of boots. The top may be a button up shirt alone, or paired with a vest or jacket. Additionally, they wear a scarf or bandana tied around their neck and a wide-brimmed hat for protection against sun and rain.
Sports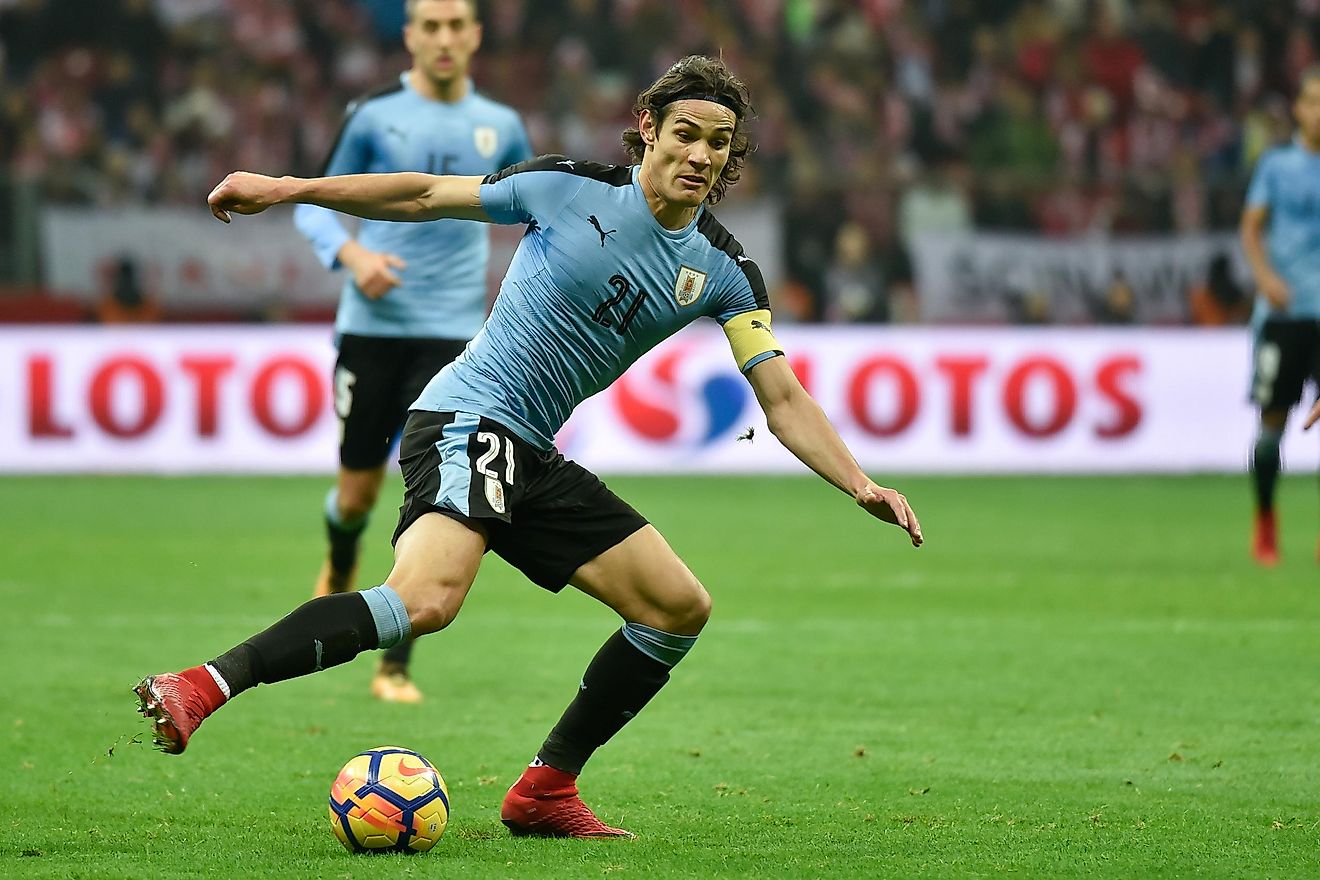 The most popular sport in Uruguay, and the rest of Latin America, is soccer. Prior to the establishment of the World Cup championships, this country participated in the Olympics games, winning the gold for soccer in 1924 and 1928. In order to host games for the FIFA World Cup, Uruguay commissioned the construction of the Estadio Centenario between 1929 and 1930. The first World Cup championship game was held here and Uruguay took home first place.
Other popular sports in Uruguay are rugby and basketball. This country has the second best rugby team in South America, Los Teros. This national team also ranks 20th in the world. Basketball has been a popular sport here since the late 1930's and is continuing to grow in popularity. The national team won a bronze medal in the Summer Olympics of 1952 and 1956, making it one of only 3 countries in South America to place in the top 3 in Olympic basketball tournaments. This team has also won several championship games within South America.