What Is The Capital Of Uruguay?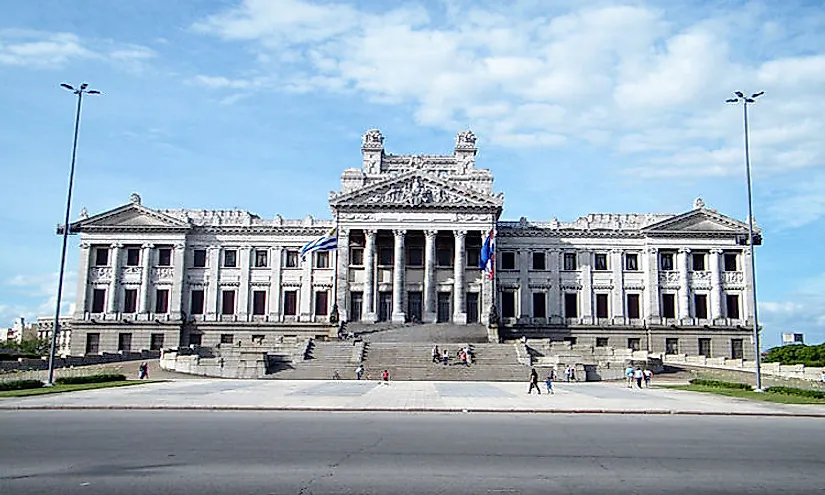 Where Is Uruguay?
Uruguay is a South American country that is located in the southeastern region of the continent. Encompassing an area of about 176,000 square kilometers, Uruguay is South America's second smallest country. The country borders Brazil to east and north and Argentina to the west. The Atlantic Ocean lies to the southeast of Uruguay, and the Río de la Plata lies to the south. The country has a population of about 3.42 million people.
What Type Of Government Does Uruguay Have?
Uruguay is a representative democratic republic. The President is Uruguay's head of state. The government members are elected for a 5-year term by the citizens of the country. The country acts as a unitary state where all branches of administration (security, health, defense, and foreign policy) are administered nationwide. 13 ministers and the President exercise the executive powers in the country. The General Assembly constitutes the legislative power of the country while the judicial power is exercised by the Supreme Court of the country.
What Is The Capital Of Uruguay And Where Is It Located?
Montevideo is the capital of Uruguay. Housing a population of 1,319,108 (2011 census), a figure representing about one-third of Uruguay's total population, Montevideo is the largest city of Uruguay.
Montevideo is the southernmost capital city of the entire Americas. It is located on Uruguay's southern coast, on the Río de la Plata's northeastern bank.
History Of Montevideo
Montevideo was established by Bruno Mauricio de Zabala, a Spanish soldier in 1724. The city was founded as part of a strategic move amidst the Spanish-Portuguese dispute to capture control over the platine region. In 1807, Montevideo was under the brief control of the British rule. In 1828, Montevideo was designated as the capital of Uruguay.
Today, Montevideo offers the highest quality of life among all cities in Latin America. As of 2015, the GDP and per capita income of Montevideo was $ 40.5 billion and $24,400, respectively. Montevideo is a vibrant place and has a rich cultural life and also attracts a large number of tourists to the nation.
Role Of Montevideo As The Capital Of Uruguay
Today, Montevideo houses the important government buildings of Uruguay. Located in the north of Montevideo's city center in Aguada is the Palacio Legislativo, the seat of the Parliament of Uruguay. The building's construction was initiated in 1904 and was designed by Italian architects and sponsored by President José Batlle y Ordóñez's government. Montevideo also houses the Supreme Court of Montevideo, the head office of the judicial branch of Uruguay. Montevideo is also the economic capital of Uruguay and the World Trade Center Montevideo is located here. Uruguay's large number of tourist attractions include the Ciudad Vieja (Old City), several forts, lighthouses, and other heritage structures and buildings are present in the city.