Society
The Culture Of Monaco
French, Italian, and Spanish cultures have shaped the Monégasque culture.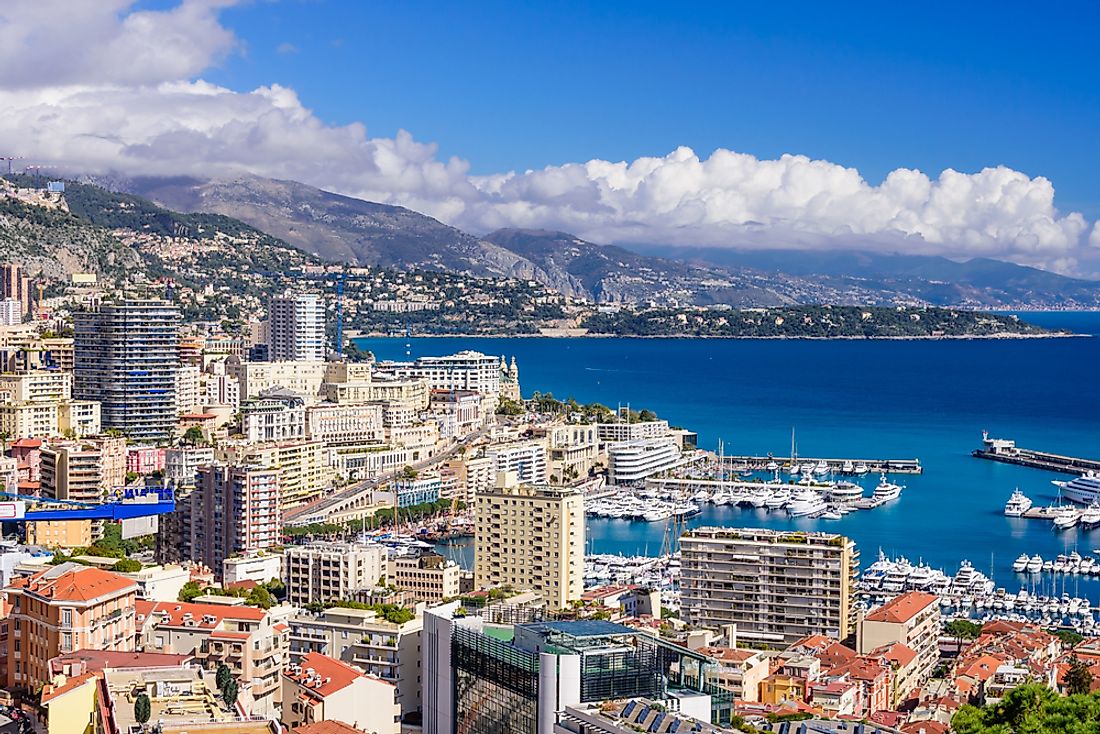 The Western European country of Monaco, on the French Riviera, is a picturesque coastal nation. It is surrounded on three sides by France and has a Mediterranean coastline on the fourth side. The Grimaldi family rules Monaco. The country has a vibrant past and is a modern-day tax haven for the wealthy and famous. French, Italian, and Spanish cultures have shaped the Monégasque culture.
Ethnicity, Language, And Religion In Monaco
Monaco is home to a population of around 30,727 individuals. Indigenous Monegasques constitute only 32% of the country's population. The French and Italians have a significant presence in Monaco as they account for 19.9% and 15.3% of the total population respectively. Other ethnic minorities include British, Belgian, Swiss, German, American, and Moroccan. While French is the official language of Monaco, several steps have been initiated to revive the native Monegasque language. Today, street signs in the country are written in both Monegasque and French. About 90% of the population of Monaco subscribes to the Roman Catholic Church.
Monégasque Cuisine
The cuisine of Monaco is a fusion of French and Italian cuisines with significant influences of other Mediterranean cuisines. Seafood is popular in the country. Barbajuan is a favorite food that consists of a baked or fried puff pastry filled with leeks, ricotta, Swiss chard, herbs, and garlic. Another unique food is the fougasse which is an orange-flavored, small, sweet bread topped with raisins, nuts, and anise. Pissaladière, a French dish, is customized in Monaco to result in a pie topped with olives, onions, and tomatoes. A chick-pea flour pancake called socca, a dried cod dish called stocafi, Swiss chard pie, etc., are some of the typical dishes of the Monégasque cuisine. Monégasque olive and honey are famous. The country also produces its own organic craft beer. Crepe Suzette was born in Monaco.
Literature And The Arts
Writers in Monaco write in Monégasque, French, or Italian. Some also write in more than one of these languages. Louis Notari is regarded as the pioneer of Monégasque literature. He was the first to present the Monégasque literature in the written form when he wrote the country's national anthem. Prior to that Monégasque existed only in the oral form. Louis Frolla was another leading Monégasque writer. He wrote a grammar book in the Monégasque language that was the first of its kind. Both the writers also produced works in French. Besides these native writers, many foreign writers have used the picturesque settings of the tiny partially enclaved nation as a setting for their novels, poems, and short stories. Many travel guides have also been written about Monaco.
Monegasque art shares many influences from Italian and French art. The ruling Grimaldi family has taken significant steps to promote arts in the country. Foundations have been set up to sponsor talented Monegasque artists. Awards like the International Contemporary Art Prize is given out annually also encourages the artists.
Performance Arts
Monaco has a lively performance arts scene. The Monte Carlo Philharmonic Orchestra is internationally renowned. Many music events are held in the country every year. Classical concerts and ballet performances take place in the plush theaters of Monaco. Operas, jazz, and blues are also popular in the country. Monaco also has many top-class nightclubs that draw big-name DJs and acts.
Sports
The Monaco Grand Prix is the most famous sporting event of Monaco. It is one of the world's most prestigious car rallies and has been held since 1929. The Circuit de Monaco is regarded as one of the world's toughest Formula One track. The Monte Carlo Rally is also another prestigious annual rallying event held in Monaco. Football is another popular sport in Monaco and the country has both men's and women's football teams. Stade Louis II is the home ground of the men's team which takes part in the Ligue 1 of French football. Rugby, tennis, golf, cycle racing, athletics, and other sports are also played in Monaco.
Life In The Monegasque Society
The Mediterranean, Roman Catholic culture of Monaco emphasizes on the family. Although women in the country were mostly confined to the domestic sphere until the mid-20th century, today they are an important part of the workforce and work in a variety of fields.
Despite the immense wealth and modern lifestyles, the Monegasque society is still based on centuries-old traditions. Marriages are regarded as a significant family event. Divorce rates are low. Most households are nuclear in nature. Family events and gatherings are important in the social life of a Monegasque.
Monaco provides excellent childcare facilities to its people. Long maternity leaves are guaranteed to women. Parents can also leave their children in quality day care centers while they are out on work.
Monaco also offers high-quality health service and education system. The small size of the country and high living standards have helped Monaco avoid most of the social issues facing other larger nations.
The society in Monaco is multicultural due to the high rates of immigration of people from foreign countries. However, most of the residents are extremely wealthy and thus share a common standard of life. Respect for privacy is emphasized in the Monegasque society.
About the Author
Oishimaya is an Indian native, currently residing in Kolkata. She has earned her Ph.D. degree and is presently engaged in full-time freelance writing and editing. She is an avid reader and travel enthusiast and is sensitively aware of her surroundings, both locally and globally. She loves mingling with people of eclectic cultures and also participates in activities concerning wildlife conservation.
This page was last updated on March 28, 2019.
Citations
Your MLA Citation
Your APA Citation
Your Chicago Citation
Your Harvard Citation
Remember to italicize the title of this article in your Harvard citation.